MAVERICKS BARBERS: This week the male grooming experts at Mavericks Barbershop Letterkenny provide an expert guide to the best beard trimmers on the market.
The second most common topic we get asked for advice on in Mavericks is beards. The most common topic, well, we just can't tell you right here! It could end up as a different kind of story on Donegal Daily!!!! And one of the most common questions we get about beards is – "What trimmer would you recommend?"
Some men see their beards as their greatest fashion accessory, while others curse their facial hair every morning for adding 20 minutes to their daily routine. Regardless of where you stand on the beard and all its controversies, a solid trimmer is a necessary investment if you want your face looking as fresh as possible.
Between visits to your barbers to get everything re-aligned and properly trimmed you still need to maintain it yourself, otherwise you would be going to the barbershop to get a beard trim every 4/5 days.
In Mavericks we recommend coming into the shop approximately every 2 weeks to get the beard groomed and then maintain the lines and a wee trim every few days thereafter yourself. When trimming the beard it is one of the very rare times we tell the client to go against the grain to achieve an even length.
So with this in mind, the Mavericks team went on their way and researched the market for the top 5 beard trimmers.
5. Remington Chrome Precision
The Chrome Precision offers a wide range of length options across fourteen settings, from 1mm to 42mm. Its compatibility with USB chargers and its comparably low price help make it a smart choice for grooming on the road.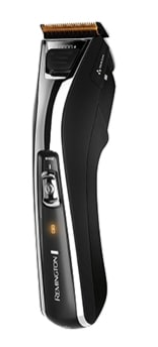 4. Panasonic All-In-One Cordless Trimmer
This versatile, trimmer doesn't get quite as precise as some of its less-affordable counterparts, but it offers support for trimming longer beards. It's designed to trim lengths between 1mm and 20mm, and there's a built-in detail trimmer. A easy-to-use circular dial in the centre helps set the trimmer to your desired length. Also our best value in the top 5.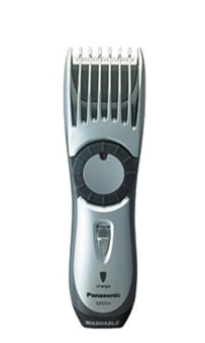 3. Remington Touch Control
With 175 different length options (from 0.4mm up to 18mm, in 0.1mm increments), this LED-touchscreen trimmer offers the most versatility of the bunch. It's a shame, then, that its screen is too sensitive – if you leave it unlocked, one tap can cause its length and speed to jump several levels.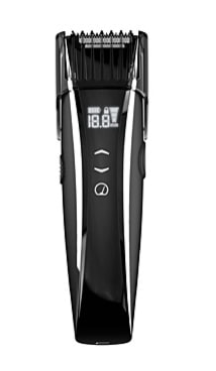 2. Philips Vacuum Stubble and Beard Trimmer Pro
Its narrow head makes trimming tight spaces easy, and it offers a variety of lengths (18 settings from 0.5mm to 18mm), but this razor's best asset is an embedded vacuum, which sucks up clippings into a tap-to-clean compartment. Its length-setting wheel can be stubborn, but this trimmer kept scruff in check and our sinks clean, too.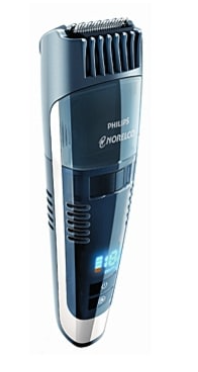 1. Babyliss super stubble trimmer
The super stubble has a floating head tracks the curves of your face for a cleaner cut. This trimmer has a helpful LCD screen that displays battery life and settings, and its motorized head dials up and down through 15 different lengths. It is limited to 5mm but is fantastic at getting an even length all around the face. We know from experience that the floating head is prone to breaking at the corners however by the time this happens you will definitely have got your moneys worth from this wee machine.
Just note gents that the longer your beard is the more difficult it is to get an even length all round, even with the best of these machines. Hence when you see one of the mavericks at work on a long beard he will be using the traditional clipper over comb approach as opposed to using an attachment on the clipper…
For more help or advice on your beard call in to us in Mavericks at Lower Main Street, Letterkenny. Also check out our facebook page on www.facebook.com/Maverickstraditionalbarbershop
Tags: