With the rain never far away, parents are being forced to plan for the mid-term break with all the military precision of an army!
Well, panic not.
Century Complex in Letterkenny has put together its top five things to do in its complex this Easter.
1. CENTURY CINEMAS TOP SIX CINEMAS IN IRELAND
According to thinkbusiness.ie Century Cinemas is one of the top six cinemas in Ireland. 'The International Union of Cinemas says that Ireland has the most cinema goers of any country in the EU. Below are six of the best cinemas in the land'. Needless to say Century Cinemas, Letterkenny were delighted to be on that list. www.centurycinemas.ie
Which kindly leads into the second on the Century Complex things to do this Easter.
2. BEAUTY AND THE BEAST & THE BOSS BABY AT CENTURY CINEMAS
Beauty and the Beast has been enchanting Irish audiences since St. Patricks Day. Disney's BEAUTY AND THE BEAST is a live-action adaptation of the studio's animated classic which refashions the classic characters from the tale as old as time for a contemporary audience, staying true to the original music while updating the score with several new songs.
Beauty and the Beast will be shown every day throughout the Easter Holidays at Century Cinemas.
The Boss Baby is a hilariously universal story about how a new baby's arrival impacts a family, told from the point of view of a delightfully unreliable narrator, a wildly imaginative 7 year old named Tim.
The Boss Baby will be shown every day throughout the Easter Holidays at Century Cinemas.
For all movie times or purchasing tickets online please visit:
www.centurycinemas.ie or Download the century cinema app.
3. KID'S PLAY AND DINE DEAL AT CENTURY PLAY – €10PP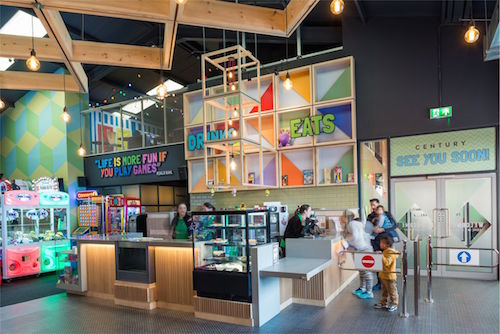 The Century Play and Dine Deal consists of 90minutes in the play area and a kids meal for just €10.00pp.
Century Play facilities have been designed with all of the family in mind to ensure maximum fun and excitement. With a junior area, toddler area, baby area and sports areas all under the one roof and an arcade entertainment area. Century Play is host to six themed VIP Party Rooms each tailored to suit your little one's needs and party size.
A safe supervised area combined with a delicious adjoining coffee dock for parents to relax and unwind.
Century Play is open as normal throughout the Easter holidays.
Daily – 10.00am – 7.00pm
4. BACKSTAGE BAR & GRILL MOVIE MEAL DEAL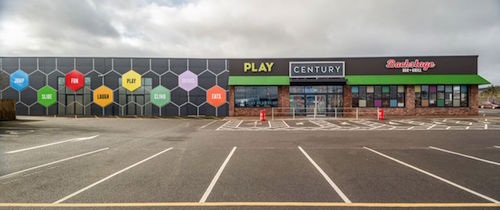 Backstage Bar & Grill Movie Meal Deal is available all day every day at Century Complex. Enjoy a two course meal consisting of one starter, one main and admission to a movie of your choice for just €24.95 per person.
Reservations are advised for the movie meal deal: 074 91 21976
Check out the Backstage Movie Meal Deal Menu:
Backstage Bar & Grill also have a €5.00 breakfast and lunch time special available from Monday – Friday , 10.00am – 3.00pm.
5. Easter Egg Hunt & Spot Prizes on Easter Sunday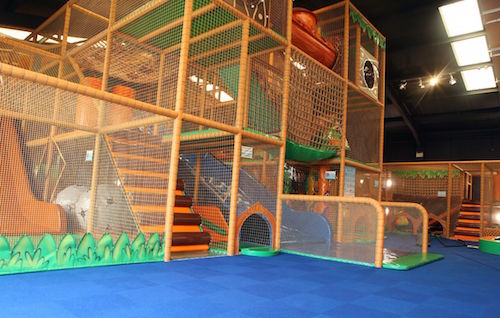 This Easter Sunday April 16th, Century Play will be host to fun, excitement, Easter egg hunts, prizes and lots more.
Century Play will open as normal on Easter Sunday from 10.00am – 7.00pm with a full day of Easter egg hunting and amazing spot prizes to be won throughout the day.
Who knows there might even be eggs in the ball pool!
Century Complex is open all day everyday as normal over the Easter holidays, including Good Friday. That includes Century Cinemas, Backstage Restaurant & Century Play.
The ideal base to spend your Easter break in Donegal.
For further information or reservations please contact Century Complex:
T: 00353 74 91 21976
E: info@centurycinemas.ie
W: www.centurycinemas.ie
F: www.facebook.com/centuryletterkenny