The winner of Kernan's unbelievable prize has been revealed.
To celebrate Kernan's new partnership with Top Oil, and their ongoing relationship with the BWG Group (Eurospar, Spar, and XL), Kernan's gave away an incredible prize.
Kernan's gave one lucky customer the opportunity to win a luxurious all-inclusive cruise for two – or an alternative holiday voucher worth €2,000! The lucky winner was drawn on Thursday from Kernan's Spar Ramelton.
Patricia McDaid from Ramelton won the fantastic prize!
The prize is being awarded in association with Atlantic Travel Letterkenny.
Mary Cannon was also honoured for her 21 years of work at Kernan's and was presented with a bouquet of flowers.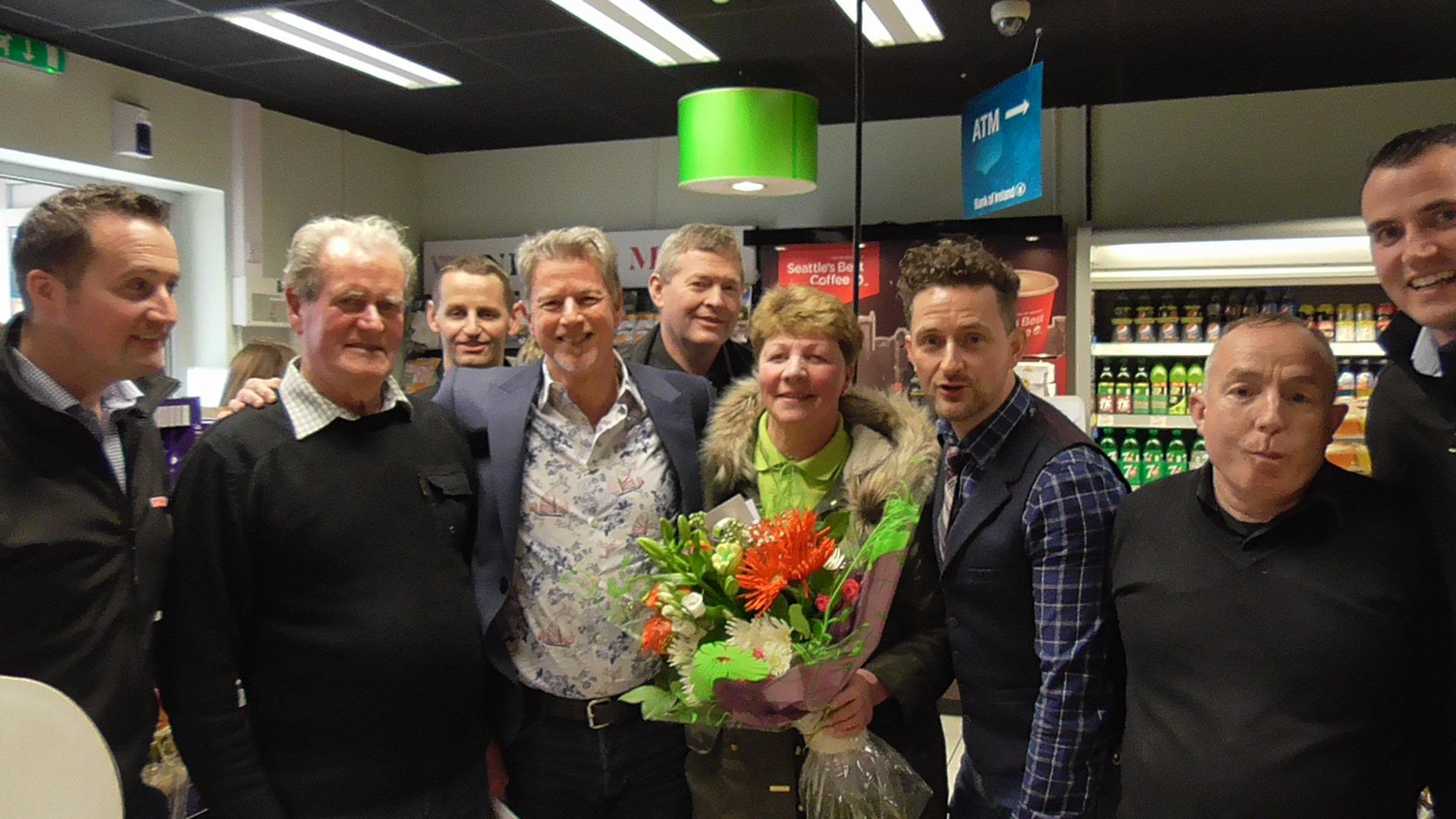 Over the past few weeks, Kernan's have completely revamped the forecourts of their Ramelton and Newtowncunningham sites, bringing Kernan's and Top Oil's partnership to four sites in Donegal, joining their existing sites at Drumkeen and Newmills!
Tags: