Welcome to this week's Castle Grove blog on Donegal Daily.
We hope that each of you have had a wonderful Easter break, although the busy Easter weekend and Egg Hunt are over, the preparation for a busy summer season continues.
Next up: The May bank holiday weekend.
This bank holiday weekend we are planning the launch of our new Summer Cocktail menu which will include a list of delicious drinks to be enjoyed over the summer.
We have created the selection using the finest liquors and ingredients from our Walled Garden to bring you an elegant and relaxed taste of Castle Grove to enjoy on the lawn in the sun or in the drawing rooms after dark.
Keep an eye out on our Facebook page for more details.
With the thought of drinks on the lawn in mind, we would like to share the details on how to make a few of our favourite cocktails from the menu.
Castle Grove's Fair Lady:
35.5 ml Hendricks Gin
Dash lemon juice
15ml rose water
Champagne or Prosecco top.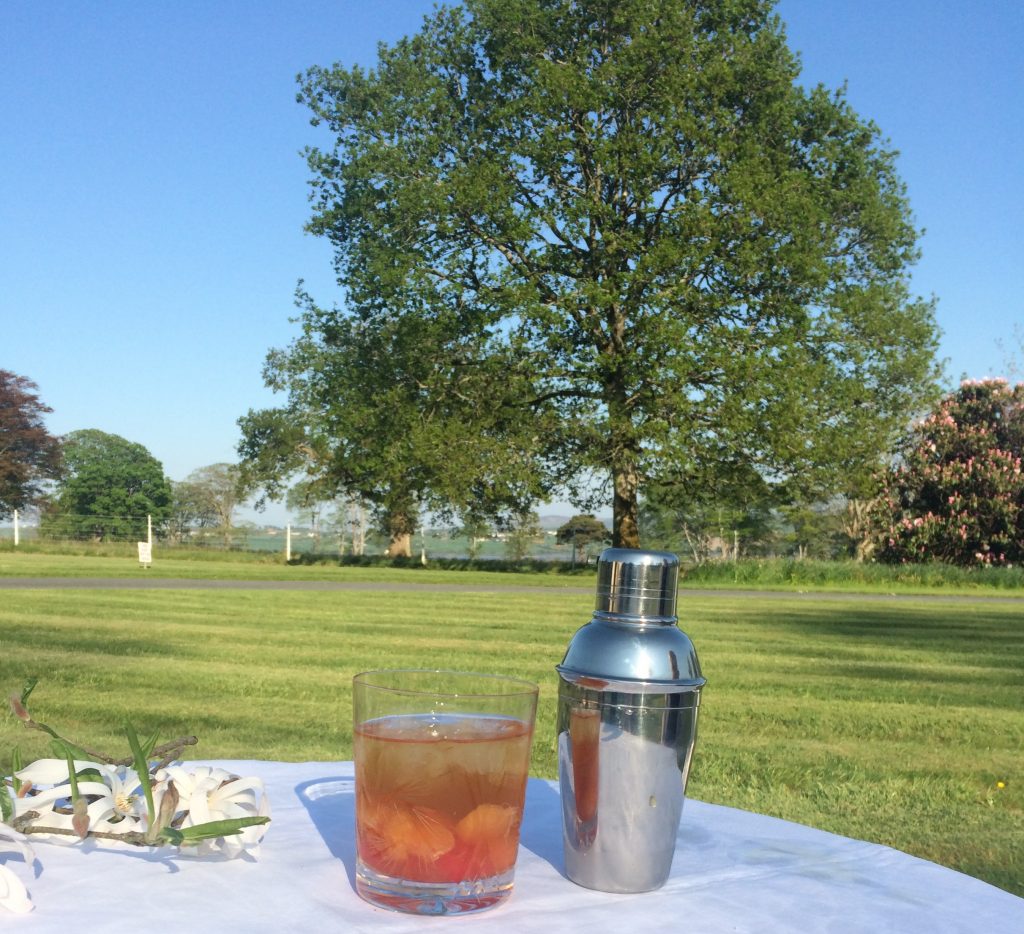 Ginger Fizz:
If you are more of a Prosecco fan, why not try some chilled Prosecco with some homemade ginger syrup and elderflower cordial.
To make the ginger syrup, simply grate a full ginger root into a pot, add two cups of water and ½ cup of  brown sugar, bring to boil. Let simmer.
When cooled, add 1 teaspoon of syrup to your champagne glass and top with Prosecco, and finish with a splash of Elderflower cordial.
Add a fresh raspberry to garnish.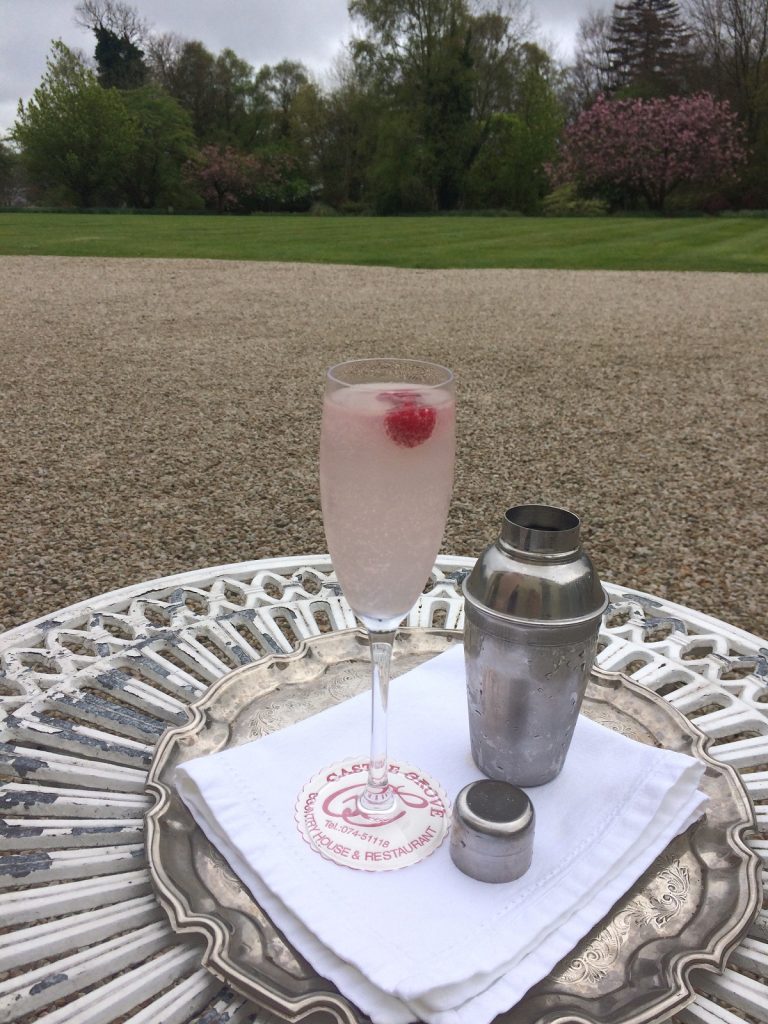 Savoury snacks:
To add some savoury bites and invite a few friends, impress with these easy to prepare Fivemiletown Goat's Cheese Bon Bon:
They are a great summer snack, delicious and a no fuss finger food option for outside.
1. Gently roll your goat's cheese into bite size balls.
2. Roll in Panko crumbs for a crunchy shell.
3. Lightly fry in a shallow fryer or the deep fryer.
4. Serve with sweet chili dipping sauce or your choice of sauce.
5. The balls will be hot, so serve immediately whilst the cheese is melted, soft and gooey!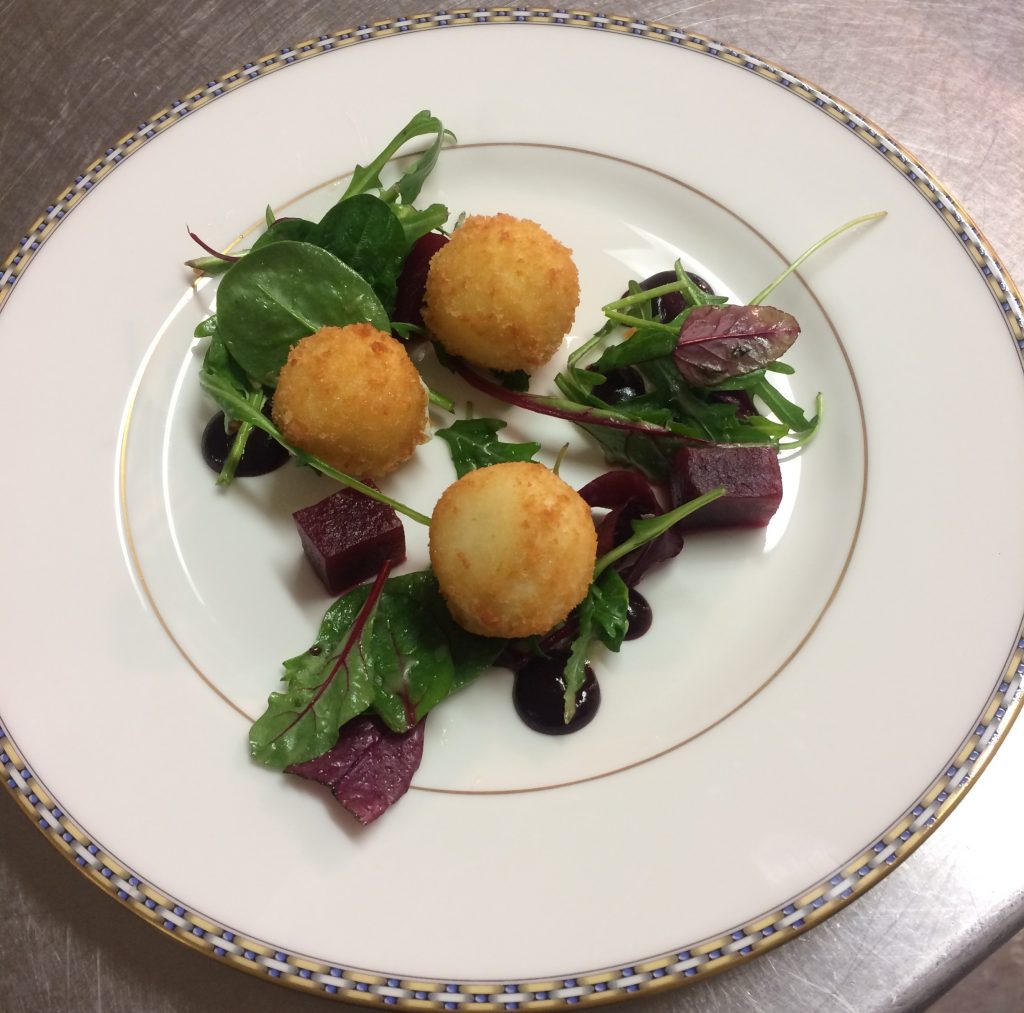 Have a fun bank holiday weekend.
Xoxo
The team at Castle Grove
Tags: