Philip McFadden is the chairperson of Inishowen Right2Water.
Originally from Dumfries in Scotland, Philip moved to Derry in 1970.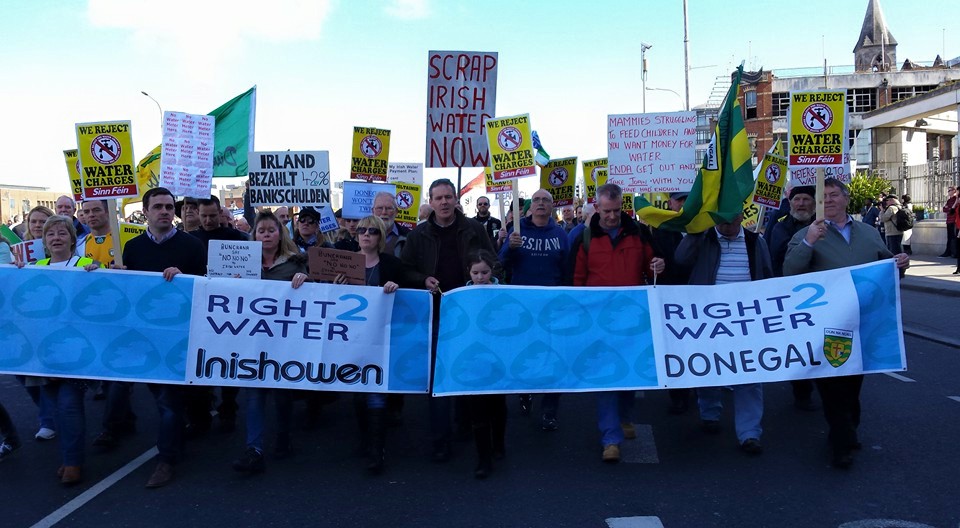 Philip says that his passion for political activism was instilled when Bloody Sunday occurred in 1972.
He says "The first political thought that I can ever remember was watching my mother and aunt Sheile crying while listening to the news of Bloody Sunday – 'three dead', 'five dead', 'thirteen dead'.
"On that day unknown to myself, it was the first day of my political activism."
This is Philip's Donegal…
(1) What is your favourite place in Donegal and why?
Lagg – Five Fingers Strand, Malin Inishowen. It's my sanctuary, it's Heaven on Earth, it keeps me sane.
(2) If you could change one thing about Donegal what would it be?
A proper public transport infrastructure including A5, A4, a rail network, upgrades of Carrickfinn and Derry airports, Swilly and Foyle ferries.
(3) Who is the one person that you look up to and why?
Martin McGuinness – for the role he has played in modern Irish history.
(4) What's your happiest memory in Donegal?
Being at my granny's farm in Effishmore, Gleneely, Clydesdale horses – Fanny and Nellie, and being on the horse and cart with my uncle Pat. Also being on Port Arthur beach in Gaothdobhair with my mother and father, Mary and Danny McFadden and my sister Miriam.
(5) What has been Donegal's proudest moment in recent years?
The first time Donegal won the All Ireland final in 1992, standing in the Nally End, Croke Park with my father and my cousins John and Joseph Diver.
(6) If you found a magic wand that allowed you to grant one wish, what would it be?
To unite Ireland and see that the aims set out in The Proclamation are achieved.
(7) What is your favourite Donegal-made product?
Moville Pottery.
(8) Who is Donegal's greatest ambassador around the world and why?
Mairead Ni Mhaonaigh. She is a prominent singer in Gaelic, her native language, she founded the Frankie Kennedy Winter School, she is a leading exponent of the Donegal fiddle style and she is currently endorsing the SOS (Save Our Strands) campaign.
(9) What has been the biggest compliment you've ever received?
Representing Ireland on the PS1 International Studio Fellowship, New York 1988.
(10) Who is your favourite Donegal sportsperson of all time?
Packie Bonner.
(11) What is your favourite Donegal restaurant?
Harry's Bar & Restaurant, Bridgend.
(12) What is your favourite Donegal saying or expression?
"What's in the bone comes out in the blood"
(13) What is the biggest challenge facing the people of Donegal today?
Austerity and rural isolation.
(14) What is your favourite food that you associate with Donegal?
Herring.
(15) Is there anything that really annoys you about Donegal or its people?
Sometimes Donegal people are too inquisitive about your family linage.
(16) Do you have a favourite local band?
The Henry Girls.
(17) If you had a million euro to improve something in Donegal what would it be?
Invest the money into the prevention of Donegal coastal erosion and #savethefivefingers
(18) Where's the most unusual place you've logged on to Donegal Daily?
The Acropolis, Athens.
(19) What is the most rewarding thing about political activism?
Being among like-minded people, fighting to achieve a better future in a 32 county Socialist Republic of Ireland and effecting change.
(20) Is there anything about Donegal that you are very proud of?
The way Donegal people have brought their culture and language to the four corners of the world.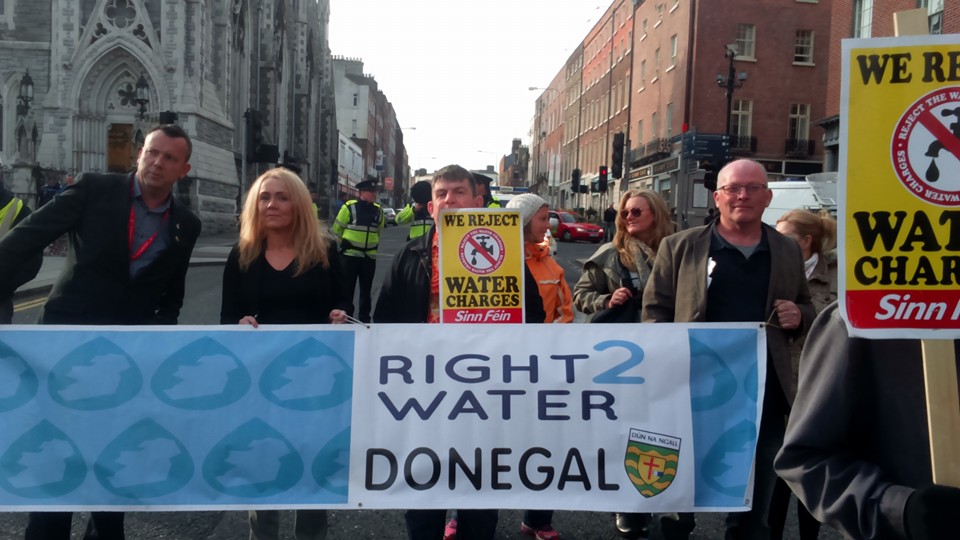 Tags: