Jamboree in the Park is coming to Letterkenny next weekend for a massive outdoor music festival to be enjoyed by country music fans from across Ireland and the UK coming together for this magical event.
Featuring a unique stellar line up you will not see at any other festival in the country music scene including Nathan Carter, Mike Denver, Cliona Hagan, Marty Mone, Jake Carter and The Logues. Check out the exciting promo video here:
Doors will open Saturday 20th May at 3pm and finish at 11.30pm. There will be bar facilities, hot food and other festival features on site. It is set to be a brilliant day for all to enjoy.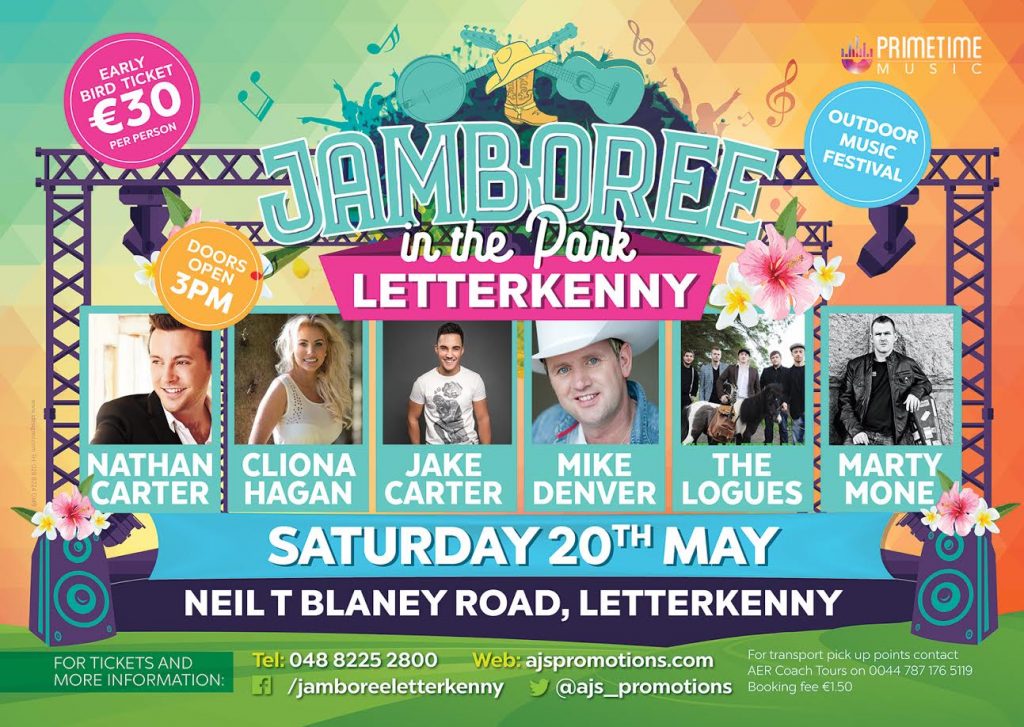 Early Bird tickets are on sale now including Guardian tickets for children under 12 years of age. Under 2's will be admitted free of charge. Visit ajspromotions.com. For more information or a list of local ticket outlets call us on 048 8225 2800 or visit www.facebook.com/jamboreeletterkenny/
Bringing the Jamboree experience to a whole new level -Don't Miss Out!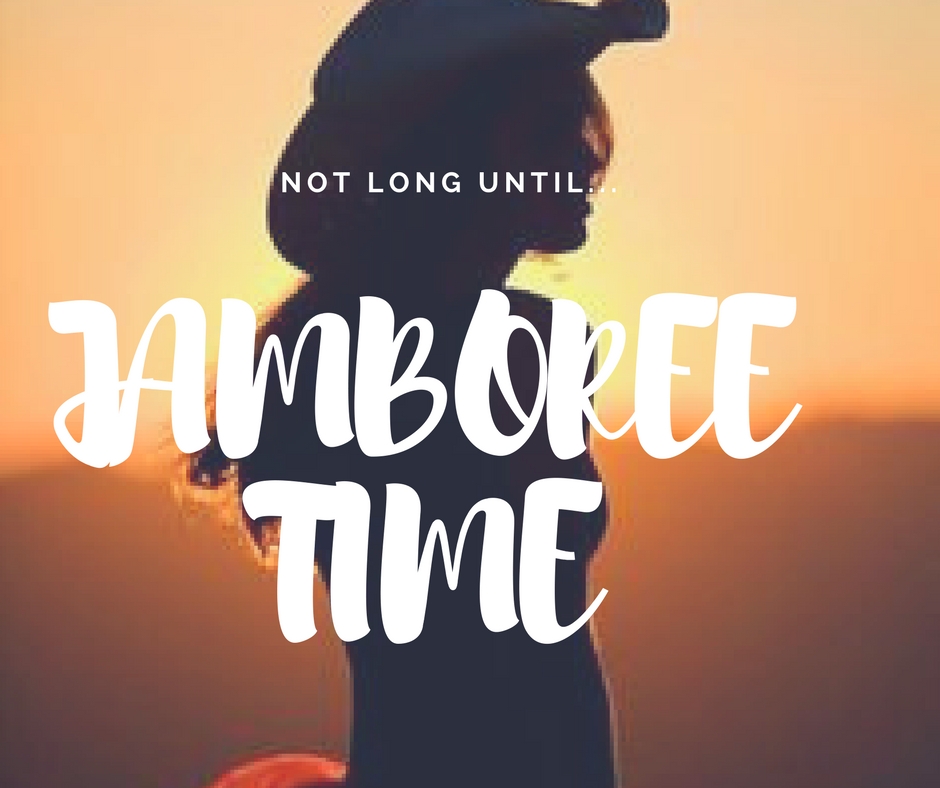 Tags: