Charlie Collins continues his no-holds-barred weekly sports column. This week he looks forward to the GAA championship and looks back on the amazing life of the late Busty Blake.
AND SO IT BEGINS: The Donegal Senior and Minor GAA teams begin their quest for All Ireland football glory in Ballybofey on Sunday against Antrim. Both have been busy already this year with competitive games in the National Football League and Ulster Minor League respectively. However, this weekend is the start of what really matters in any calendar year, 'The Championship'. Everything that has gone before is in preparation for what's coming now.
Our Minors are the reigning Ulster champions but like all underage teams Sean Paul Barrett's team
will show many changes for last year. It was a mixed Minor League campaign as the manager tried out many players but ended well win victory in the Shield final. The standard is again high at minor level and Donegal will have to be at their best to retain their Ulster title. The Donegal Senior team will be attempting to reach their seventh Ulster final in a row this year and to win their fourth in that
period, but the first since 2014. Narrow defeats by Monaghan and Tyrone in the last two Finals have been hard to take, they were games that Donegal could have won. It's highly likely that to win the 2017 Championship Donegal will have to beat both those teams. With all due respect to Antrim, unless Donegal have a total day off on Sunday the visitors have no chance of leaving MacCumhaill Park with a victory. During the League, we saw that this new look Donegal squad has the potential to
contest with the best but we are also well aware of just how difficult winning the Ulster Championship is.
Despite having to go back to Celtic Park for the second year in succession, on form Tyrone should be too strong for Derry to set up a semi-final against Donegal and all that goes with that. On the other side of the draw Monaghan will have to beat Fermanagh, Cavan and either Armagh or Down to make the Final. Nothing straight forward about that but Malachy O Rourke's team will still be favourites to make another Final. The Back-Door will be open for those who fall along the way and has been a good option for some in the past but the Front-Door remains the best way to travel through the summer months. Whichever journey Donegal find themselves on I still expect to be watching them in Croke Park yet again at the business end of the All-Ireland series in August.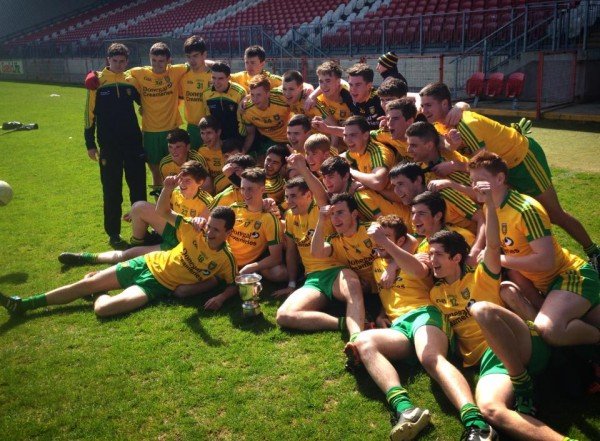 HARPS NEED SOME WINS: Just eight points separate Shamrock Rovers in 5th place and Finn Harps at the bottom of the Premier Division of the League of Ireland. A closer look shows that just three points cover the bottom six teams so it's fair to say things are tight and there is still a long way to
go. Both those things are true but for Harps the next few weeks are vital in the overall scheme of things. Ollie Horgan will not want his team to be cast adrift at the bottom and a few wins will ensure that doesn't happen. Coming up in the next few weeks are games against team in eight-point difference space starting with second-bottom Galway in Terryland Park on Friday night. After that there are home games against St. Pats on Monday, and Limerick next Friday, a trip to Sligo and then
Shamrock Rovers at Finn Park. There fifteen points available from those games but given the opposition each of those points is probably worth more in terms of value and the bigger picture.
Lack of goals continues to be a problem for Harps and now conceding too many has become a problem also, it a worrying combination for Ollie and Paul Hegarty and something that's needs to be sorted out. To be fair to them they've been moving things around to try and address the problem but with limited resources and injuries it's difficult make a difference. The final outcome of this season won't be decided in the next month, but it hard not to think that results in the next five games could have a huge bearing on where Harps' season will go from there.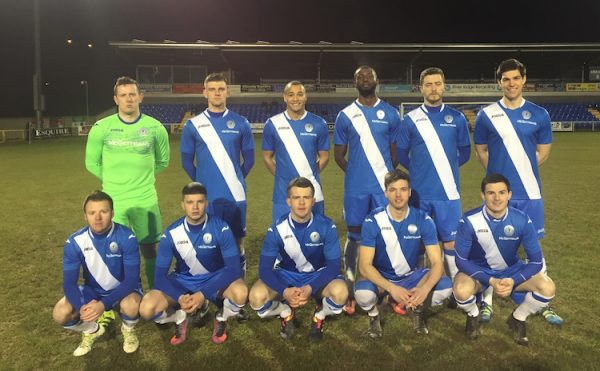 BUSTY BLAKE – FOOTBALLER, GENTLEMAN; Eunan ' Busty ' Blake was laid to rest on Saturday following his passing last Wednesday. His Wake and Funeral Mass were attended by people from all walks of life and particularly from the Soccer fraternity of the North-West. ' Busty ' was one of the
best soccer players our County has ever produced and distinguished himself with his performances for several Senior clubs but most particularly during his outstanding career at Derry City. Many fine
things have been said about ' Busty ' Blake the footballer, and rightly so. Just as many fine things have been said about ' Busty ' Blake the man with the word ' Gentleman ' most prominent in this
regard and again, rightly so.
One of my happy childhood memories is traveling to Derry City's home games with Busty and my Dad in Busty's Morris Minor and the wonderful atmosphere in the packed Brandywell. Getting the opportunity to take some time in the City centre and its big shops was such a thrill also, Letterkenny was a much smaller place back in those days. When his senior career ended Busty came back to Letterkenny Rovers and gave his all for the club where it all started. We all looked up to Busty and those of us who played for him felt privileged that he was our manager. But Busty Blake was more than a footballer or football Manager, he was a kind, caring, hardworking and modest person who never allowed his talent or achievements to get the way of his core values.
Over twenty years ago now, we had an issue which caused upset, concern and a lot of worry in the family. It got into the public domain with a report in a local paper and brought about a reaction that says everything Busty Blake. That same day Busty was on the phone to me offering whatever help and support which was needed, but reminding me that it would just be between us and no one else needed to know. It would be impossible to put into words how much that call meant at the time and in the circumstances that prevailed but it was as if Busty had lifted a dark cloud with his thoughtfulness and support.
Busty's lengthy illness hardly seemed fair in the context of how he lived his life. He will be missed by all who knew him but mostly of course by Kitty and all the family as he joins his recently departed siblings Eileen and Harry. His old Rovers mates will also be waiting and looking forward to his arrival in that better place, where he can be himself once again, how fitting it was that Rovers won the Knockalla Caravans Cup the day after Busty was laid to rest. My Dad, Dan and Barney, Gorey, the 'Major 'and Wee Billy will be happy to see their old friend. Rest in Peace Busty, you deserve it.
Tags: