This week, DD's Finance columnist Shona Chambers from John McColgan Financial Services explains why renewable energy is a smart avenue for diversifying your investments.
It's not easy being green, Kermit the Frog once lamented. But I'm going to explain today why it is easy to be green — and why going green should be a key part of your balanced investment portfolio.
You may have heard a financial professional say something along the lines of "Diversification is a key point to consider when it comes to managing risk within an overall investment portfolio and that includes pension investments."
To many people, that's about as clear as mud. But it is still vitally important to understand.
When I meet new clients, I take time to get to know them, their circumstances, and their financial goals. This includes assessing how much risk they are comfortable taking with their money. As a way of lowering risk, I often recommend diversification, which is just another way of saying you shouldn't put all your eggs in one basket.
Renewable energy might not be the first thing that springs to mind when you think about diversifying your investments — but right now, the sector is offering excellent returns and I believe it should be considered as part of your overall portfolio.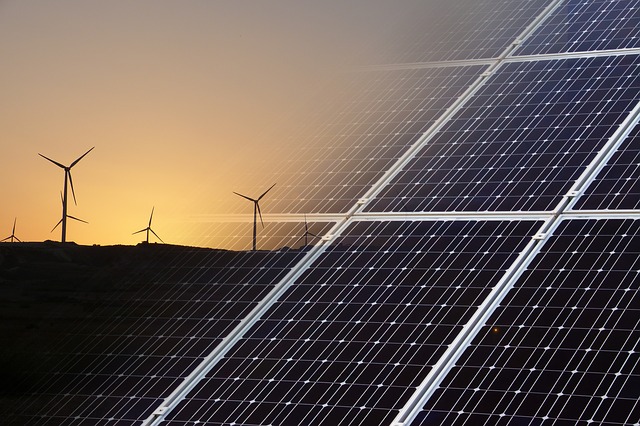 The world's energy requirements are expected to go up by nearly 40 percent over the next two decades, but fossil fuels such as coal, oil, and natural gas will make up a much smaller share of future power generation.
Demand for renewable energy sources, such as solar power, wind power, and other green energy projects, is set to surge, with both public and private sector investment driving huge additional spending in the sector. That could have fantastic benefits for investors, especially investors who are taking a long-range view.
Traditional energy sector investment is also under pressure from a movement called fossil fuel divestment. Due to well-known fears about global warming and climate change, many institutional investors, such as large pension funds, now allow investors to choose ethical clean energy funds. The demand is strong — in fact, the Guardian newspaper has found that a third of UK investors would prefer to have a fossil-free investment option.
Governments and regulators are adding to the pressure. Earlier this year, Ireland voted to be the world's first country to fully divest public money (the €8 billion Irish Strategic Investment Fund) from fossil fuels.
At an EU level, pension schemes will soon be required to report on environmental, social, and governance factors as part of their overall risk assessment. These trends put greater pressure on institutions to move money out of fossil fuels and into renewable energy, giving a further boost to that sector.
In short, the demand for renewable energy is growing and should keep growing for decades to come, which should result in strong returns for investors. If you want to make renewable energy investment part of your investment portfolio, and benefit from potential long-term gains, contact me today!
Shona Chambers QFA RPA is a Qualified Financial Advisor and Retirement Planning Advisor with John McColgan Financial Services. You can contact Shona on 074 9124366 to make an appointment. Visit www.mccolganfinancial.ie
Tags: