The stage is now being set up for the hotly-anticipated Jamboree in the Park Letterkenny, as Ireland's largest indoor country music festival hits the great outdoors this Saturday. 
All will be hoping for sunshine, but if the rain should come it will not dampen the atmosphere, and being like any music festival, ponchos will be readily available.
The day is set to attract thousands, with tickets already being sold across the UK and Ireland.
The Early Bird sale is ending today at 4pm, but for those who haven't managed to get their tickets yet there will be tickets on sale tomorrow at the event. Festival go-ers are being advised to come early if they need to buy tickets in order to avoid disappointed. Guardian tickets are available for adults with children under 12 years of age, and under 2's will be admitted free of charge.
For more information visit the 'Jamboree in the Park Letterkenny' Facebook page or ajspromotions.com
The all-star line-up and performance times: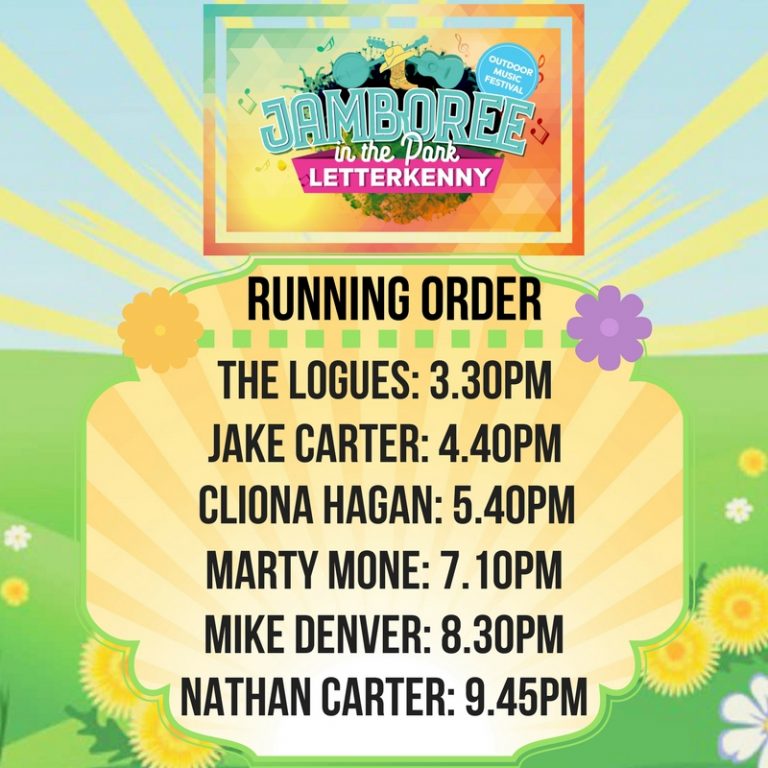 Tags: