Sean McCrudden is set to complete the Donegal Atlantic Way Ultra Race at the end of June to raise vital funds for Bumbleance.
Bumbleance is Ireland's National and the World's first interactive ambulance service designed specifically for children. They have recently expanded into the North West, and will transport sick children, for free, to appointments, surgery, and treatments in Dublin.
Sean completed the 555km challenge in 34 hours last year, and is aiming to cross the finish line in under 30 hours this time.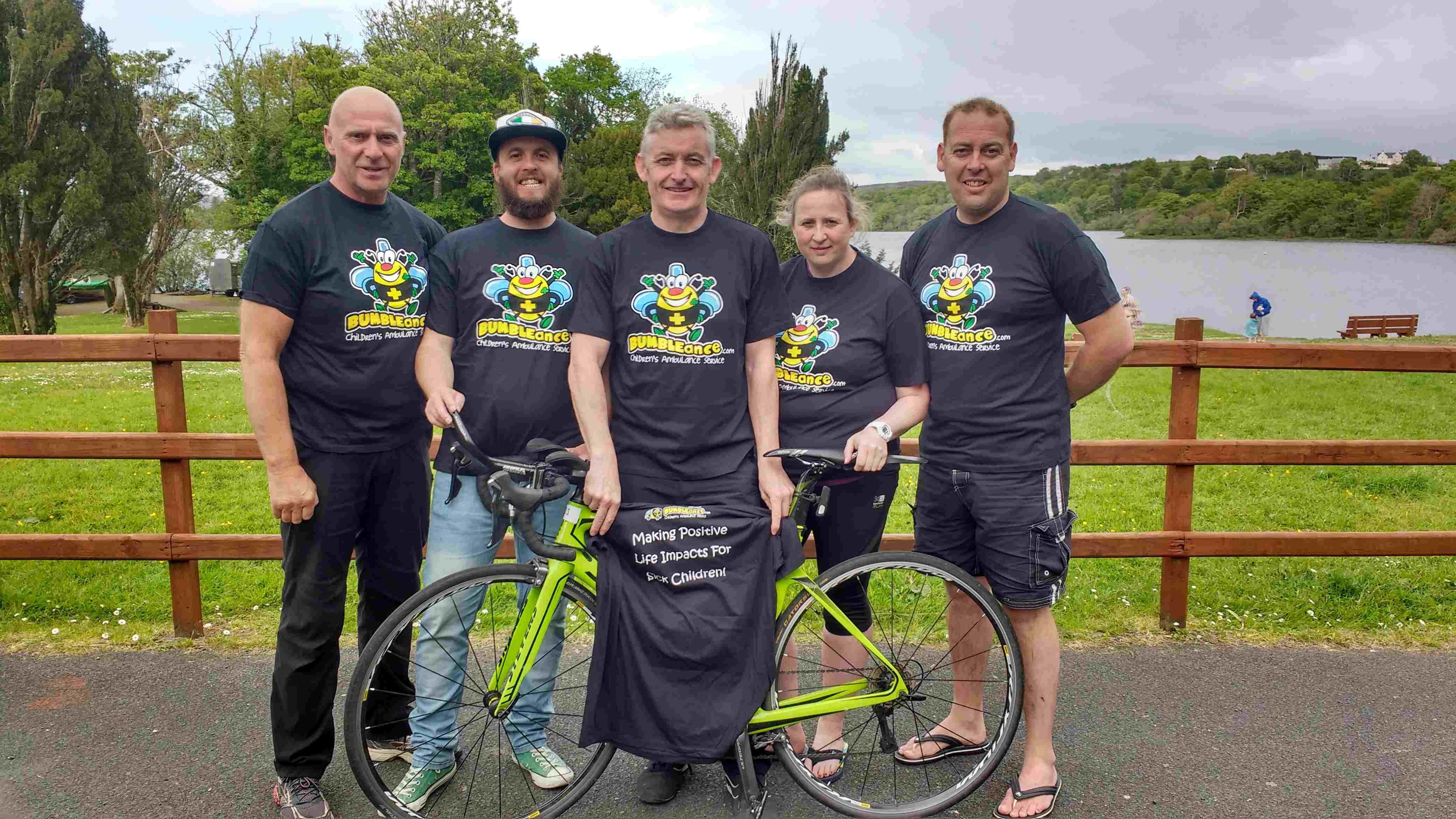 Working at Gartan Outdoor Education and Training Centre, Sean is involved in organising the Race – one of the toughest endurance challenges in Ireland. After witnessing these athletes, he felt inspired to take on his own challenge.
He explains that the idea to fundraise for Bumbleance came from a friend of his while on a night out.
"I was talking to a friend and telling her I was taking part in the Race again and she asked was I doing it to raise money. I hadn't thought about doing this so asked what cause she would recommend I raise money for and she suggested Bumbleance.
"After hearing what they did for sick kids I contacted Bumbleance head office the next day and offered to get involved to fundraise which they gladly excepted."
Sean said that he was touched to see that Bumbleance had expanded their services to include Donegal, with little Oisin Boyle from Glenties being the first special 'King Bee' from the county to avail of the North West service.
"It was great to see the first child from Donegal being transported and looked after by the Northwest Bumbleance a few weeks ago.
"Hopefully many more children and their parents can avail of this excellent service now and into the future", Sean added.
Sean is training full steam ahead in preperation for the challenge ahead.
"Training is going well and I am now looking forward to the challenge which starts on the 23rd June."
If you would like to donate to Sean's fundraiser you can do so by following this link:
www.idonate.ie/Seanmccrudden
Tags: