DD Culture: Shaun Hannigan previews some great festivals and events across County Donegal and Derry City, from guitar rock to classical music and aerial dance to ballet.
Ballet Ireland present the romantic classic Giselle.
The haunting story of love and betrayal, choreographed by Ludovic Ondiviela (formerly of the Royal Ballet) comes to An Grianán Theatre Letterkenny on Saturday May 27th. Betrayed by Albrecht, Giselle dies broken hearted, but her spirit returns to protect and forgive her now-repenting lover from death at the hands of the vengeful Wilis.
Ballet Ireland's 21st century telling of this romantic classic reminds us of how it feels to have your heart broken, but still yearn to love.
"Ballet Ireland's Giselle is an absolute joy…it is modern, moving, magical and memorable." The Arts Review.
Visit angrianan.com or call 074 91 20777 for tickets.
---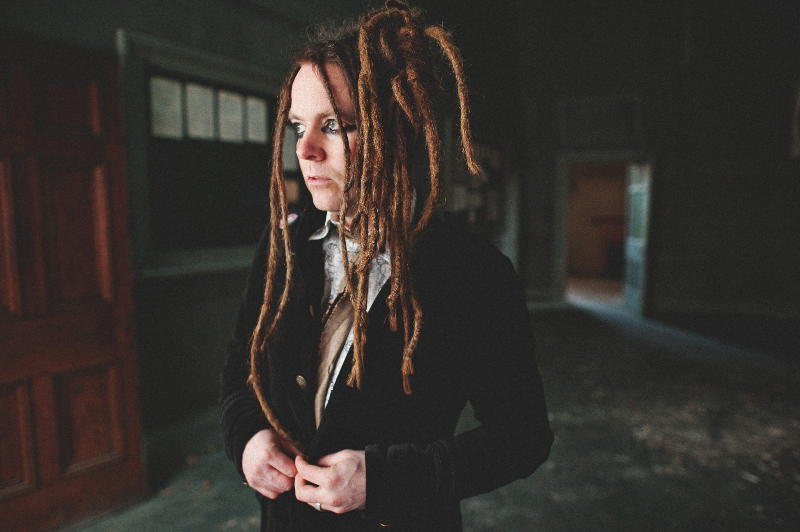 Duke Special
The enigmatic Belfast songsmith returns to The Balor Arts Centre Ballybofey on Saturday May 27th.
From his debut album 2005's 'Adventures in Gramophone' to last year's 'Look Out Machines!', Duke has consistently delivered excellence in the studio. His sublime 2007 offering 'Songs From The Deep Forest' went platinum, was nominated for the Choice Music Prize and delivered his most successful hit single 'Freewheel'.
Playing live is where Duke really shines with his theatrical style shows making him one of the hottest live tickets in the country.
For this Balor gig expect a glimpse into his latest musical adventures, liberally sprinkled with favorites from his previous 12 releases. Visit balorartscentre.com or call 074 91 31840 for tickets.
---
Walled City Music Festival
The Walled City classical music festival will be held in Derry from May 31st to June 4th. Leading Canadian soprano Measha Brueggergosman opens the 9th annual festival alongside Cathal Breslin (piano) at The Glassworks on Thursday June 1st, with a programme including Ravel, Barber, Duke Ellington and John Cage.
The Ulster University Music End-of-Year Showcase will be held at Christ Church (1.15pm) and The Glassworks (7.30pm) on Friday June 2nd.
It will feature final performances by students from classical to jazz, pop and rock, alongside special guest Cara Dillon. Saturday night at The Glassworks features Sabrina Hu (flute) Ioana Petcu-Colan (violin), Ruth McGinley (piano), Gerard McChrystal (saxophone) and Kim Vaughan (cello).
The festival closes with a gala concert at the Millennium Forum featuring the Ulster Orchestra.
Tickets available at Millennium Forum box office.
---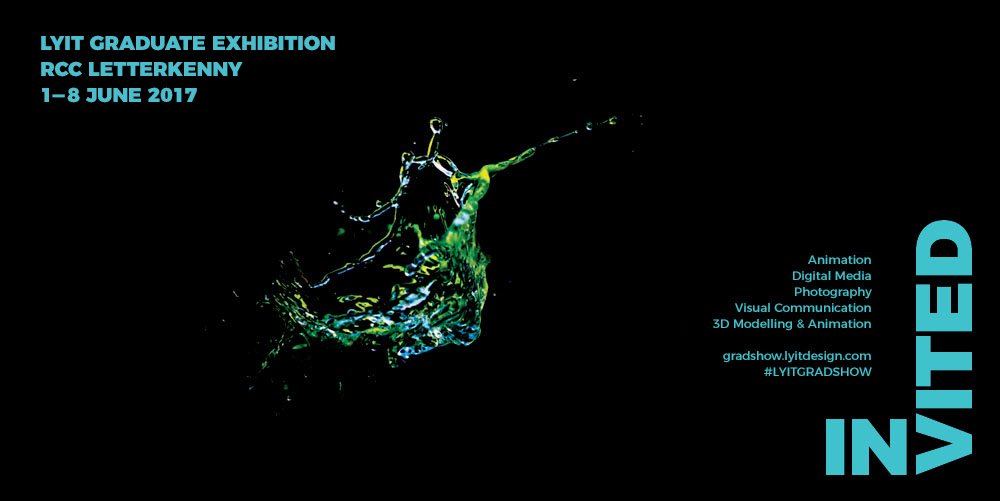 LyIT Design Department Graduate Exhibition
The Graduate Exhibition by students from the Department of Design and Creative Media at LyIT runs from June 1st to 8th at Regional Cultural Centre, Letterkenny.
It will feature work by approximately 70 final year students from the varied disciplines within the Department. The students produce innovative and exciting work in the realms of Digital Media, Product Design, Motion Graphics, Visual Communication and Graphic Design.
It is open Friday 2nd and Tuesday 6th to Thursday 8th, 11am to 5pm daily. Admission is free and everyone is welcome.
---
Rory Gallagher Festival
Rory Gallagher International Tribute Festival 2017 takes place from Thursday 1st to Sunday 4th June in Ballyshannon, the town where the world's greatest Guitarist was born.
Rory was born at the Rock Hospital in 1948 and since 2002 the Rory Gallagher Festival has celebrated his music and life, with over 10,000 fans now attending the Festival annually from all over the world. 2017 highlights include – Band Of Friends (Gerry McAvoy, Ted McKenna & Marcel Scherpenzeel), Ten Years After, Bernie Marsden Band (Ex. Whitesnake), Little Taste Of Rory (John Wilson, Richie McCracken & Sam Davidson), Pat McManus Band, Johnny Gallagher & The Boxtie Band and the Eric Bell Band.
Visit rorygallagherfestival.com for tickets and further information.
---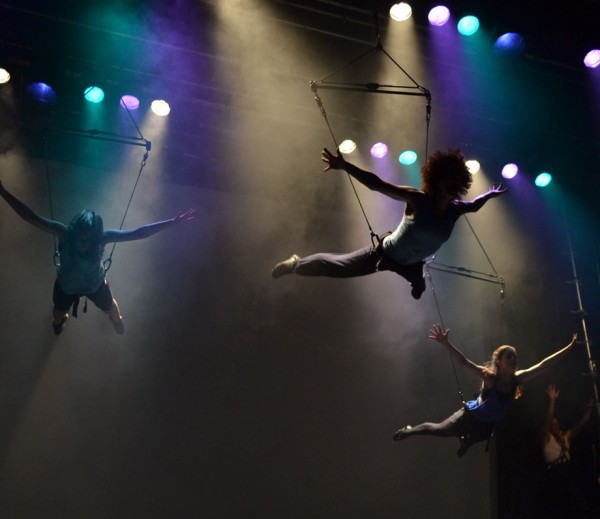 They fly through the air …
There are two nights of aerial performances coming up at An Grianán Theatre on June 2nd and 3rd comprising of shows by performers from Ireland, Costa Rica and the Netherlands. On
On Friday June 2nd at 9pm Fidget Feet, Ireland's foremost Aerial Dance Theatre Company, led by Stranorlar's Chantal and Jym Daly, present 'Hang On'. The show mixes aerial skills dance, performance, original live music and video art. On
On Saturday June 3rd at 7.30pm there are two shorter shows: 'Flashback' by Danzaire Aerial Dance Company from Costa Rica, an aerial dance piece about an angel falling to earth and experiencing human feelings, emotions and memories, and 'Hand in Hand' by Maartje Fijen and Saar Rombout (Netherlands). A dancer and a circus artist meet and together they try to dance in the air and float over the floor.
Visit angrianan.com or call 074 91 20777 for tickets.
---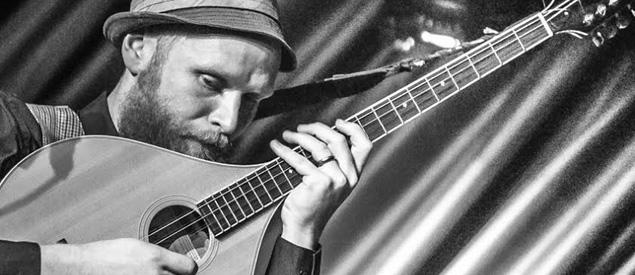 One Final Show-Stopper from Nerve Centre's Musician-In-Residence
Multi-instrumentalist Marty Coyle will bring the curtain down on his year as Nerve Centre's Musician-in-Residence with the launch of a major new album and exclusive gig on June 3rd. Both are the culmination of a twelve-month journey which has seen Marty collaborate with over 100 local and international musicians from a diverse range of genres.
The new album entitled 'Basork' combines the musical influences of twelve individual musicians and showcases their collaboration as an orchestral group.
The unique, original compositions, influenced by everything from gypsy and folk to Irish and jazz will be performed, in their entirety, for the first time in Nerve Centre.
Admission Free but booking essential – email info@nervecentre.org to book your place.
---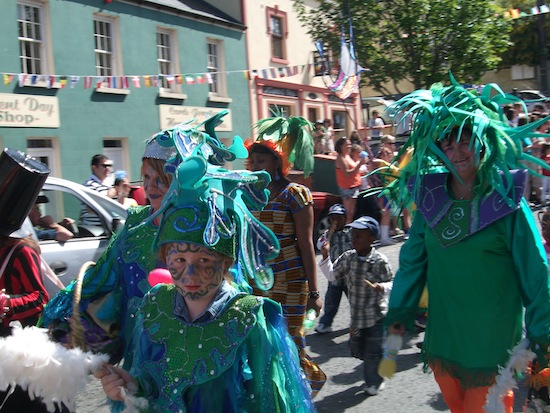 The Melting Pot
The Melting Pot Festival, a multicultural celebration incorporating many different ethnic cultures, will take place in Ardara from June 2nd to 5th. An eclectic mix of music, song, dance, food, workshops, exhibitions and displays will be celebrated over four days in the village.
This event is an opportunity for national and non-national people of the region to integrate further and have some fun, a chance to break down barriers and learn more about each other's' ways of life. For more information go to: ardara.ie/event/the-melting-pot-june-bank-holiday/ or contact Martin on 087 6774069.
Tags: