The 47th Annual Primary Schools Athletics Finals took place today in glorious sunshine at Finn Valley AC.
The Finn Valley AC organisers were delighted to welcome European 400m double champion and Olympian David Gillick who presented medals and met with school groups
Students who qualified through the regional competitions got their chance to compete against the best young athletes in the North West region.
Competition was of a very high standard with a large entry of 1269 competitors and over 82 schools taking part, from all over Donegal and the border area of West Tyrone.
Over 60 volunteers were also on hand to deliver the programme on the day.
This is the culmination of the school year and is, as always, a marker for schools, of the standard of up and coming athletes, and an opportunity to set goals for future school's athletics programmes.
With many of our top international sports men and women having been discovered at this level, it will be, for some, the beginning of a career in athletics.
Regardless of results, it is primarily a great day for both competitors, their families and schools and it continues to grow year on year which augurs well for the future of athletics in the North West.
Many thanks to the schools, children and parents who came along on the day and to the volunteers, without whose help it would not be possible to run an event of this magnitude and particularly the organisers would like to acknowledge those who held district qualifiers of which there were six.
Primary Schools Athletics Results Sheet
Track Events & Relays
EVENT:
COMPETITOR: DISTANCE/TIME CLUB/SCHOOL
Wheelchair Race Boys
Born 2008/2007
1
Matthew Friel
Clonmany+
EVENT:
COMPETITOR: DISTANCE/TIME
CLUB/SCHOOL
Wheelchair Race Girls
Born 2008/2007
1
Erin Harold
Dooish
2
Niamh Boner
Glenswilley
3
Akshara Jonna
Educate Together
EVENT:
COMPETITOR: DISTANCE/TIME
CLUB/SCHOOL
60m Boys
Born 2010
1
Brendan ?
Cholmcille Letterkenny
2
David Alamu
Cholmcille Letterkenny
3
Cian Murphy
Drumfries
4
Owen Crawford
Murlog
EVENT:
COMPETITOR: DISTANCE/TIME
CLUB/SCHOOL
60mGirls
Born 2010
1
Katie McGlinchey
Castlefinn
2
Mylee McLaughlin
Murlog
3
Grace Sweeney
Scoil Mhuire Gan Smal
4
Leah McGlinchey
Castlefinn
EVENT:
COMPETITOR: DISTANCE/TIME
CLUB/SCHOOL
100m Boys
Born 2010
1
Brendan ?
Colmcille LK
2
Owen Crawford
Murlog
3
David Aluma
Colmcille LK
4
Daniel Curran
Tooban
EVENT:
COMPETITOR: DISTANCE/TIME
CLUB/SCHOOL
100m Girls
Born 2010
1
Shannon Catterson
Aghyaran
2
Grace Sweeney
Scoil Mhuire Gan Smal
3
Jacey Ano
Carndonagh
Mylee McLaughlin
Murlog
EVENT:
COMPETITOR: DISTANCE/TIME
CLUB/SCHOOL
80m Boys
Born 2009
1
Adam Rodgers
Colmcille Letterkenny
2
Temple Alopo
Colmcille Letterkenny
3
Drew Dowds
Colmcille Newton
4
Danny Óg
Clonmany
EVENT:
COMPETITOR: DISTANCE/TIME
CLUB/SCHOOL
80m Girls
Born 2009
1
Leanna Aidoo
Scoil Mhuire Gan Smal
2
Kayla O'Donnell
Carndonagh
3
Anna Sweeney
Woodlands
4
Ashleen O'Donnell
Stranorlar
EVENT:
COMPETITOR: DISTANCE/TIME
CLUB/SCHOOL
300m Boys
Born 2009
1
Adam Rodgers 53.30
Colmcille LK
2
Drew Dowds 55.26
Colmcille Newton
3
Danny Óg Cooney 56.33
Clonmany
4
Mark Wilkinson 56.45
Dromore
EVENT:
COMPETITOR: DISTANCE/TIME
CLUB/SCHOOL
300m Girls
Born 2009
1
Cliona McBride 59.09
Downings
2
Kayla ODonnell 59.69
Carndonagh
3
Nia Byrne 60.44
Sessiaghoneill
4
Leona Slevin 60.48
Glencovitt
EVENT:
COMPETITOR: DISTANCE/TIME
CLUB/SCHOOL
80m Boys
Born 2008
1
Divine Lugnan
Colmcille LK
2
Declan Patton
Scoil Bhride onvoy
3
Emmanuel Adeogin
Colmcille Lk
4
`Dannon Gillespie
Dromore
EVENT:
COMPETITOR: DISTANCE/TIME
CLUB/SCHOOL
80m Girls
Born 2008
1
Emily Kelly
Stranorlar
2
Sandra Woznaczak
Scoil Mhuire Gan Smal Lk
3
Hanna Givson
Donoughmore
4
Emma Jane Shovlan
Frosses
EVENT:
COMPETITOR: DISTANCE/TIME
CLUB/SCHOOL
500m Boys
Born 2008
1
Conor Gallagher 1 36.47
Dromore
2
Gavin McAteer 1 39.79
SM Baile na Galllglach
3
Harry Shields 1 40.48
Adhmanan
4
Andrew Shaw 1 43.69
Iosagain
EVENT:
COMPETITOR: DISTANCE/TIME
CLUB/SCHOOL
500m Girls
Born 2008
1
Emma Bonner
Woodlands
2
Alana Grant Farren
S.Iosagain
3
Ita McGhee
GS Adhamhnain
EVENT:
COMPETITOR: DISTANCE/TIME
CLUB/SCHOOL
100m Boys
Born 2007
1
Nathan Russell
Raphoe
2
Promise Adensany
Educate Together
3
Lorcan McGonagle
Clonmany
4
`Leath Khamis
Woodlands
EVENT:
COMPETITOR: DISTANCE/TIME
CLUB/SCHOOL
100m Girls
Born 2007
1
Riona Doherty
Stranorlar
2
Freda Bashar
Scoil Mhuire Gan Smal lk
3
Aoife McLaughlin
Sromore
4
Saoirse Gallagher
St Patrick's Castlederg
EVENT:
COMPETITOR: DISTANCE/TIME
CLUB/SCHOOL
600m Boys
Born 2007
1
Caolan McFadden 1 53.85
Creeslough
2
Oisín Lynch 1-58.08
Castlederg
3
Conor MCCahill 1-59.57
Killymard
4
Sean Gallagher 1-59.93
Glencovitt
EVENT:
COMPETITOR: DISTANCE/TIME
CLUB/SCHOOL
600m Girls
Born 2007
1
Mia Fletcher
Scoil Bríde
2
Cache Crumlish
Carndonagh
3
Gemma Rodgers
Scoil Mhuire Gan Smal
4
Aoife Mc Laughlin
Dromore
EVENT:
COMPETITOR: DISTANCE/TIME
CLUB/SCHOOL
100m Boys
Born 2006
1
Brendan Roe
Muff
2
Darren McMenamin
Castlederg
3
Donal Óg O'Brien
Cockhill
4
Blaine Lynch
Castlederg
EVENT:
COMPETITOR: DISTANCE/TIME
CLUB/SCHOOL
100m Girls
Born 2006
1
Rhia McGillowey
Buncrana
2
Rhíona McColgan
Muff
3
Jessica Soloman
?
4
Ella Costello
Muff
EVENT:
COMPETITOR: DISTANCE/TIME
CLUB/SCHOOL
600m Boys
Born 2006
1
Phillip McGhee
St Eunans
2
Brendan Roe
Muff
3
Kieran O'Kane
Carndonagh
4
Billy McFeeley
Woodlands
EVENT:
COMPETITOR: DISTANCE/TIME
CLUB/SCHOOL
600m Girls
Born 2006
1
Sarah McGinley 1.53.91
Glenswilly
2
Katie Dowds 1.55.24
Sessiaghoneill
3
Sara Alexander 1.59.97
Dooish
4
Baevine Coyle 2.04.31
Scoil Mhuire Gan Smal
EVENT:
COMPETITOR: DISTANCE/TIME
CLUB/SCHOOL
100m Boys
Born 2005
1
Ethan Doherty
Colmcille LK
2
Elvis Okoh
Colmcille LK
3
Martin Dougragh
Carrigart
4
Declan Doherty
Educate Together
EVENT:
COMPETITOR: DISTANCE/TIME
CLUB/SCHOOL
100m Girls
Born 2005
1
Harriet McCrossan
Newtoncunningham
2
Hannah Murray
Castlefinn
3
Emma Gribben
Scoil Mhuire Gan Smal
4
Emma Price
Stramore
EVENT:
COMPETITOR: DISTANCE/TIME
CLUB/SCHOOL
800m Boys
Born 2005
1
Declan Doherty 2-27.26
Educate Together
2
Max Roarty 2-30.45
Creeslough
3
Conor Murphy 2-31.75
Glencovitt
4
Cathal O'Donnell 2-32.75
Kilkenny NS Glenties
EVENT:
COMPETITOR: DISTANCE/TIME
CLUB/SCHOOL
800m Girls
Born 2005
1
Hannah Murray 2-37.15
Castlefinn
2
Anna Gribben 2-42.41
Scoil Mhuire Gan Smal
3
Gillian Reynolds 2-47.27
Woodlands
4
Nicole McDaid 2-49.16
Illistrin
EVENT:
COMPETITOR: DISTANCE/TIME
CLUB/SCHOOL
100m Boys
Born 2004
1
Christopher Murray
Colmcille LK
2
Jason McGilloway
Buncrana
3
Sam McKnight
Raphoe Central
4
Andrew Murray
Dooish
EVENT:
COMPETITOR: DISTANCE/TIME
CLUB/SCHOOL
100m Girls
Born 2004
1
Lucy M Glynn
Ballyshannon
2
Gabby O'Donnell
Glenswilley
3
Ashleen Anpousah
Illistrin
4
Orlagh Doherty
Scoil Iosagan Buncrana
EVENT:
COMPETITOR: DISTANCE/TIME
CLUB/SCHOOL
800m Boys
Born 2004
1
Evan Keown
Illistrin
2
Leon Blake Boyce
Colmcille LK
3
Gabriel Doherty
Scoil Iosagain Buncrana
4
Noah Baratt
Lurgybrack
EVENT:
COMPETITOR: DISTANCE/TIME
CLUB/SCHOOL
800m Girls
Born 2004
1
Sarah Bradley 2-37.28
CS Adhmhain St. Eunans
2
Katie McGee 2-38.84
CS Adhmhain St Eunans
3
Grainne Coyle 2-39.65
Raphoe
4
Demi Crosson 2-42.41
Lurgybrack
Relay's
EVENT:
COMPETITOR: DISTANCE/TIME
CLUB/SCHOOL
Relay Boys
Born 2008/2007 SMALL SCHOOL
1
C
Creeslough
2
Lifford
3
St. Joseph's Rathmullan
EVENT:
COMPETITOR: DISTANCE/TIME
CLUB/SCHOOL
Relay Girls
Born 2008/2007 SMALL SCHOOL
1
Naomh Brid Downings
2
Donoughmore
3
St Joseph's Rathmullan
4
Tiernasligo
EVENT:
COMPETITOR: DISTANCE/TIME
CLUB/SCHOOL
Relay Girls
2008/2007 MEDIUM SCHOOL
1
Carndonagh
2
Dooish
3
Scoil Bríd Convoy
4
St Eunans Raphoe
EVENT:
COMPETITOR: DISTANCE/TIME
CLUB/SCHOOL
Relay Boys
2008/2007 MEDIUM SCHOOL
1
Central Raphoe
2
Lurgybrack
3
Dromore
4
Killymard
EVENT:
COMPETITOR: DISTANCE/TIME
CLUB/SCHOOL
Relay Boys
2008/2007 LARGE SCHOOL
1
Buncrana
2
Dooish
3
Woodlands
4
St Mary's Stranorlar
EVENT:
COMPETITOR: DISTANCE/TIME
CLUB/SCHOOL
Relay Girls
2008/2007 LARGE SCHOOL
1
St Mary's Stranorlar
2
St Pat's Castlederg
3
Iosagain Buncrana
4
G S AdmhanainLK
EVENT:
COMPETITOR: DISTANCE/TIME
CLUB/SCHOOL
Relay Girls
Born 2006/2005 SMALL SCHOOL
1
Donoughmore
2
Nairn Portnoo
3
Glencovitt
4
Gleneely
EVENT:
COMPETITOR: DISTANCE/TIME
CLUB/SCHOOL
Relay Boys
Born 2006/2005 SMALL SCHOOL
1
Glencovitt
2
Creeslough
3
Nairn Portnoo
4
Lifford
EVENT:
COMPETITOR: DISTANCE/TIME
CLUB/SCHOOL
Relay Girls
Born 2006/2005 MEDIUM SCHOOL
1
Muff
2
Castlefinn
3
Convoy
4
Carndonagh
EVENT:
COMPETITOR: DISTANCE/TIME
CLUB/SCHOOL
Relay Boys
Born 2006/2005 MEDIUM SCHOOL
1
Dromore
2
Murlog
3
Castlefinn
4
Muff
EVENT:
COMPETITOR: DISTANCE/TIME
CLUB/SCHOOL
Relay Boys
Born 2006/2005 LARGE SCHOOL
1
Colmcille Letterkenny
2
Stranorlar
3
Iosagain
4
Castlederg
EVENT:
COMPETITOR: DISTANCE/TIME
CLUB/SCHOOL
Relay Girls
Born 2006/2005 LARGE SCHOOL
1
Iosagain Buncrana
2
Woodlands
3
St Mary's Stranorlar
4
Dooish
FIELD EVENTS
EVENT:
COMPETITOR: DISTANCE/TIME
CLUB/SCHOOL
Long Jump Boys
Born 2009
1
Adam Rodgels 3.15
Scoil Colmcille Letterkenny
2
Mark Wilkinson 3.09
Dromore NS
3
Nooan Becies 3.05
Dooish
EVENT:
COMPETITOR: DISTANCE/TIME
CLUB/SCHOOL
Long Jump Girls
Born 2009
1
Cora Duddy 2.90
Stramore NS
2
Aoife McGeehin 2.90
Scoil Mhuire Gan Smal
3
Ellie Duddy 2.80
Stramore NS
4
Caitlin McDaid 2.70
Castlefinn
EVENT:
COMPETITOR: DISTANCE/TIME
CLUB/SCHOOL
Turbo Javelin Boys
Born 2009
1
John Porter 12.04
St Columbas Clady
2
Aron Deigan 11.73
Killymard
3
Zach Gallagher 10.96
Stramore
4
Angus McLaughlin 10.30
Scoil Bhride Convoy
EVENT:
COMPETITOR: DISTANCE/TIME
CLUB/SCHOOL
Turbo Javelin Girls
Born 2009
1
Sophie Galvin 8.81
St Mary's Stranorlar
2
Ellie Owens 8.80
Dooish NS
3
Saoirce McGonagail 7.11
St Conals NS
4
Emer O'Donnell 6.50
Scoil Isogain
EVENT:
COMPETITOR: DISTANCE/TIME
CLUB/SCHOOL
Turbo Javelin Boys
Born 2008
1
Charlie Gallagher 20.95
Sessiaghoneill
2
Stephen Slevin 15.78
Sessiaghoneill
3
Jay Whoriskey 15.60
Illistrin
4
Neo McCormack 15.51
Gleneely NS
EVENT:
COMPETITOR: DISTANCE/TIME
CLUB/SCHOOL
Turbo Javelin Girls
Born 2008
1
Aoife McGlinchey 12.49
St Patrick's Castlederg
2
Aibhe Ward 11.94
Taobhoige NS
3
Abbie McMenamin 11.10
Commeen NS
4
Alana Anderson 10.85
Woodlands NS
EVENT:
COMPETITOR: DISTANCE/TIME
CLUB/SCHOOL
Long Jump Boys
2008
1
Dannan Gillespie 3.55
Dromore NS
2
John Eyre 3.30
Tooban NS
3
Barry McMenamin 3.25
4
Michael Moore 3.08
Scoil Eoin Baiste
EVENT:
COMPETITOR: DISTANCE/TIME
CLUB/SCHOOL
Long Jump Girls
2008
1
Emily Kelly 3.80
St Mary's Stranorlar
2
Alana Anderson 3.40
Robertson NS
3
Clara Mullan 3.30
St Mary's Strabane
4
Caoimhe Campbell 3.30
Lifford NS
EVENT:
COMPETITOR: DISTANCE/TIME
CLUB/SCHOOL
High Jump Boys
Born 2007
1
Eric Szyallik 111
Scoil Iosagain
2
Elliott Friel 111
Scoil Isogain
3
Adam McGill 108
St Conals NS
EVENT:
COMPETITOR: DISTANCE/TIME
CLUB/SCHOOL
High Jump Girls
Born 2007
1
Tara McDermott 110
Stramore
2
Marie Kelly 105
St Mary's Stranorlar
2
Hannah McGinley 105
Glenswilly
2
Cara Mullin 105
St Mary's Stranorlar
EVENT:
COMPETITOR: DISTANCE/TIME
CLUB/SCHOOL
Long Jump Boys
Born 2007
1
Nathan Russel 3.97
Raphoe Central
2
Ethan Dewhirst 3.76
Kilkenny NS Glenties
3
Matthew McGeehan 3.71
Dooish NS
4
Caolón McFadden 3.60
Creeslough NS
EVENT:
COMPETITOR: DISTANCE/TIME
CLUB/SCHOOL
Long Jump Girls
Born 2007
1
Rhiona Doherty 4.30
St Mary's Stranorlar
2
Heidi Gill 3.75
Scoil Iosagain
3
Aoife McLaughlin 3.55
Dromore
4
Amy Galvin 3.50
St Mary's Stranorlar
EVENT:
COMPETITOR: DISTANCE/TIME
CLUB/SCHOOL
Turbo Javelin Boys
Born 2007
1
Shane McCormick 24.09
Tabhóige
2
Dean Leeper 21.44
Dooish
3
Andrew Jones 20.66
Dromore
4
Oisin Lynch 18.16
St Patrick's Castlederg
EVENT:
COMPETITOR: DISTANCE/TIME
CLUB/SCHOOL
Turbo Javelin Girls
Born 2007
1
Saoirce Gallagher 14.93
St Pat's Castlederg
2
Amy Galvin 13.55
St Mary's Stranorlar
3
Leanne Hegarty McDaid 12.40
Scoil Iosagain
EVENT:
COMPETITOR: DISTANCE/TIME
CLUB/SCHOOL
High Jump Boys
Born 2006
1
Eoin Boyle 125
St Conals Portnoo
2
Callam Morris 120
Rasheney
3
Matthew Carlin 120
Scoil Iosagain
EVENT:
COMPETITOR: DISTANCE/TIME
CLUB/SCHOOL
High Jump Girls
Born 2006
1
Sarah McGinley 115
Glenswilly
2
Ugne Kubilinskaite 115
Killymard
2
Tara Rose 115
Scoil Iosagain
EVENT:
COMPETITOR: DISTANCE/TIME
CLUB/SCHOOL
Long Jump Boys
Born 2006
1
Peadar Breslin 3.75
Lurgybrack NS
2
Syzmon Surdzick 3.75
St Mary's Stranorlar
3
Shina Anafi 3.71
Cockhill NS
EVENT:
COMPETITOR: DISTANCE/TIME
CLUB/SCHOOL
Long Jump Girls
Born 2006
1
Katie Dowds 4.09
Sessiaghoneill
2
Sarah McGinty 3.93
Glenswilly
3
Ella Costello 3.90
Scoil Naomh Brid
4
Bria McGilloway 3.83
Scoil Iosogain
EVENT:
COMPETITOR: DISTANCE/TIME
CLUB/SCHOOL
Turbo Javelin Boys
Born 2006
1
Blaine Lynch 30.38
St Patrick's Castlederg
2
Cormac Martin 23.50
Scoil Bhride Convoy
3
Evan Corry 23.18
Dooish
4
Emmett Browne 22.73
St Mary's Stranorlar
EVENT:
COMPETITOR: DISTANCE/TIME
CLUB/SCHOOL
Turbo Javelin Girls
Born 2006
1
Shakirat Olayode 13.39
Scoil Mhuire Gan Smal
2
Tanesha McCrea 12.73
Scoil Mhuire Gan Smal
3
Jenny Bromley 12.72
Stramore NS
EVENT:
COMPETITOR: DISTANCE/TIME
CLUB/SCHOOL
Shot Boys
Born 2006
1
Simon D'olimpia 7.72
Dooish
2
Colm Hargon 7.70
Kilcar NS
3
Xander Bonner 7.46
Scoil Colmcile Newton
4
Sean Brady Devenney 7.15
St Mary's Stranorlar
EVENT:
COMPETITOR: DISTANCE/TIME
CLUB/SCHOOL
Shot Girls
Born 2006
1
May Liz Kepnang 7.87
Scoil Can Smal Letterkenny
2
Nicole McDaid 6.64
Scoil Isogain Buncrana
3
Jade Robinson 5.83
Scoil Isogain Buncrana
4
Derbhla Molloy 5.26
Kilcar NS
EVENT:
COMPETITOR: DISTANCE/TIME
CLUB/SCHOOL
Turbo Javelin Boys
Born 2005
1
Diarmuid O'Donnell 24.80
Murlog
2
Jack Harkin 21.99
Illistrin
3
Adam McCullagh 20.53
Glencovitt
4
P.J. McGrath 19.79
Murlog
EVENT:
COMPETITOR: DISTANCE/TIME
CLUB/SCHOOL
Turbo Javelin Girls
Born 2005
1
Abigail Asokuh 24.25
St Mary's Stranorlar
2
Hannah White 21.15
Lifford
3
Maria Manueco 17.03
Raphoe Central
4
Jodie Pearson 16.46
Donoughmore NS
EVENT:
COMPETITOR: DISTANCE/TIME
CLUB/SCHOOL
Shot Boys
Born 2005
1
Fiahra O'Donnell 10.42
Gaelscoil Donegal Town
2
Christopher Diver 9.92
Stramore
3
Athan Doherty 9.81
Scoil Colmcille Letterkenny
4
Caotler Brady Devenney 9.29
St Mary's Stranorlar
EVENT:
COMPETITOR: DISTANCE/TIME
CLUB/SCHOOL
Shot Girls
Born 2005
1
Sinead Otoo 8.25
Woodlands NS
2
Olawa Tomisin Fgunape 7.29
Educate Together Letterkenny
3
Marie Manueco 7.11
Raphoe Central
4
Kiela Campbell 6.97
St Columba's Clady
EVENT:
COMPETITOR: DISTANCE/TIME
CLUB/SCHOOL
Long Jump Boys
Born 2005
1
Elvis Okoh 4.36
St Colmcile Letterkenny
2
Oisin McKinney 4.12
Scoil Naomh Mura Tooban
3
Oisin Duffy 4.12
Dromore NS
4
Keelin Collins 4.05
Scoil Iosagain Buncrana
EVENT:
COMPETITOR: DISTANCE/TIME
CLUB/SCHOOL
Long Jump Girls
Born 2005
1
Abbie McGranaghan 4.34
Castlefinn NS
Foinn Moulton 4.30
Rannafirste
3
Shannon McDermot 4.16
Cootehill Buncrana
4
Emma Price 4.06
Stramore
EVENT:
COMPETITOR: DISTANCE/TIME
CLUB/SCHOOL
High Jump Boys
Born 2005
1
Cinta Dewhurst 130
Kilkenney NS
2
Diarmuid O'Donnell 130
Murlog NS
3
Rian Gallagher 128
Scoil Iosagain
EVENT:
COMPETITOR: DISTANCE/TIME
CLUB/SCHOOL
High Jump Girls
Born 2005
1
Emma Gribben 136
Scoil Mhuire Letterkenny
2
Tory Murchan 139
St. Aodh rua Donegal Towns
3
Abagail Asokuh 125
St Mary's Stranorlar
EVENT:
COMPETITOR: DISTANCE/TIME
CLUB/SCHOOL
Shot Boys
Born 2004
1
Andrew Murray 11.96
Dooish NS
Charlie Bennett 11.66
St Conals Nairn
3
Cormack O'Donnell 10.74
St Patrick's Murlog
4
9.68
Scoil Colmcille Letterkenny
EVENT:
COMPETITOR: DISTANCE/TIME
CLUB/SCHOOL
Shot Girls
Born 2004
1
Adriene Gallen 11.41
Ballylast NS
2
Aoife Doherty 8.06
Castlefinn NS
3
Rebecca McColgan 7.50
Lifford NS
4
Megan Doherty 7.29
Carndonagh NS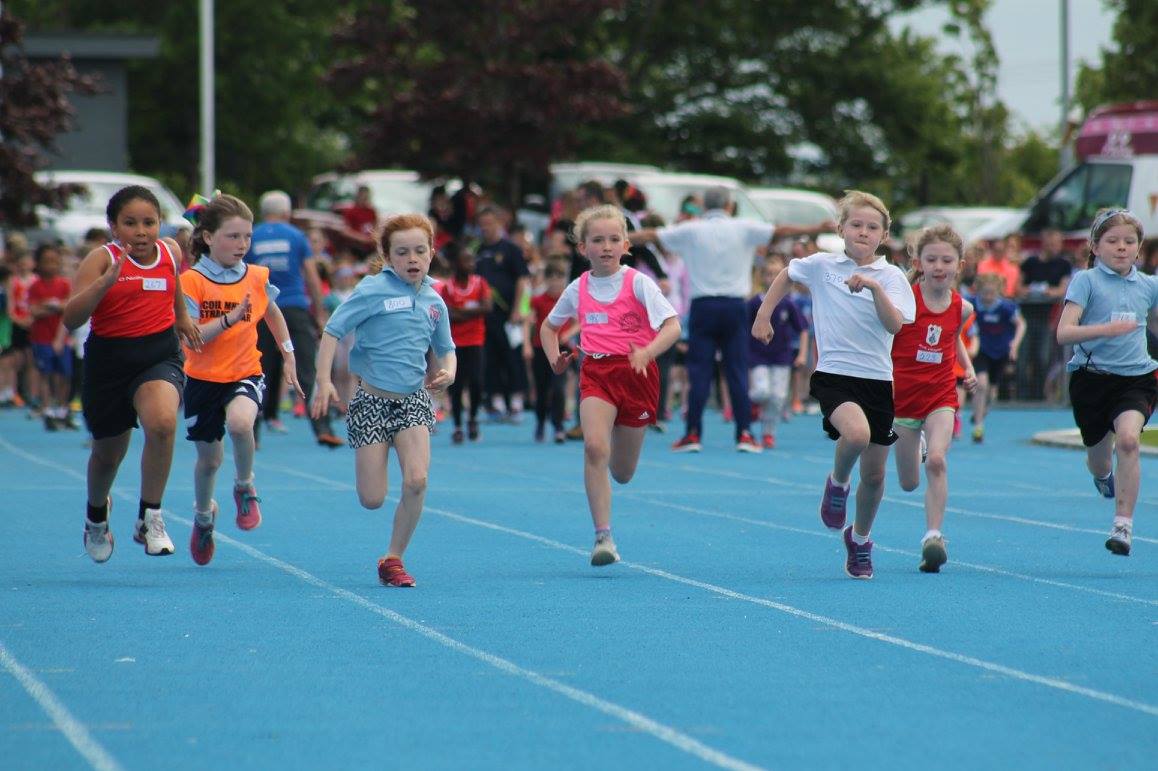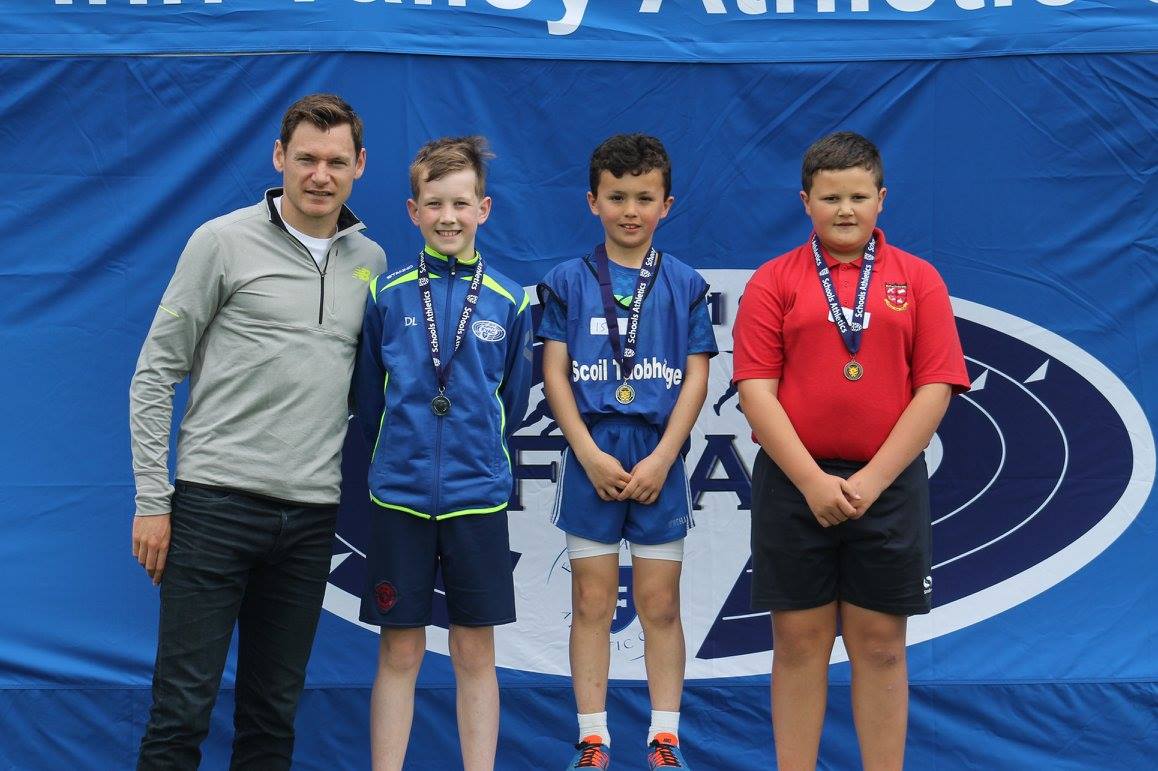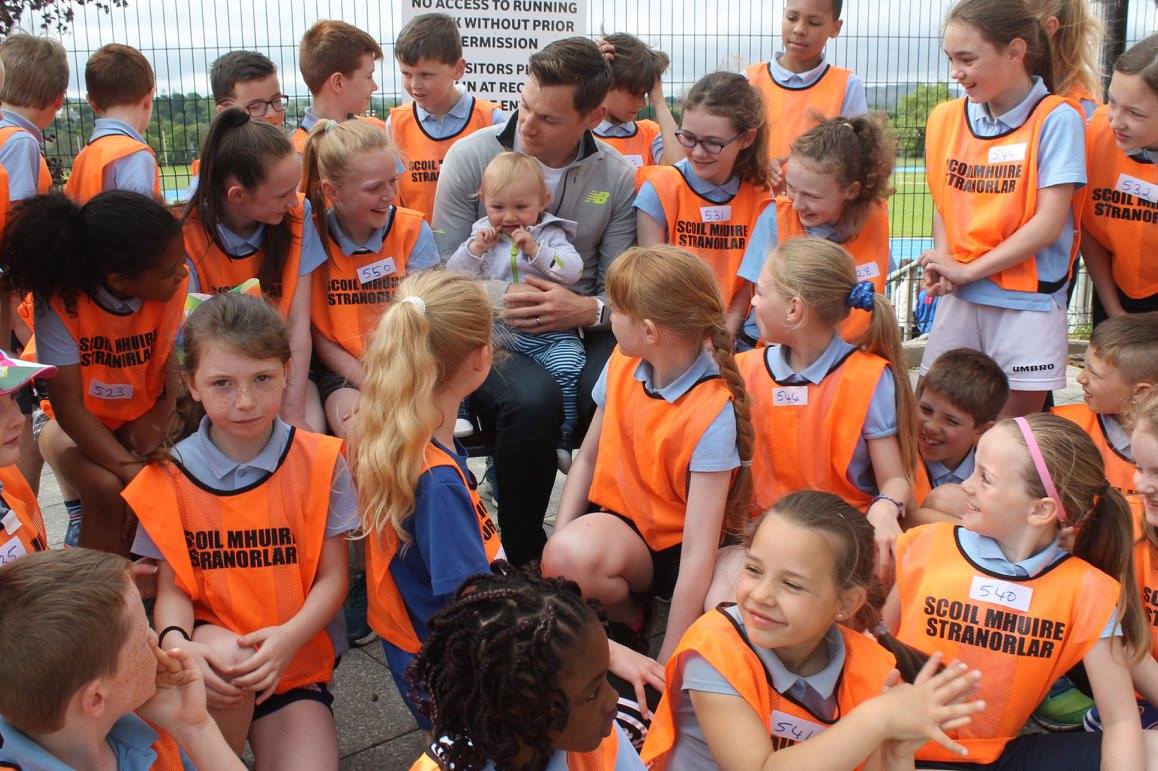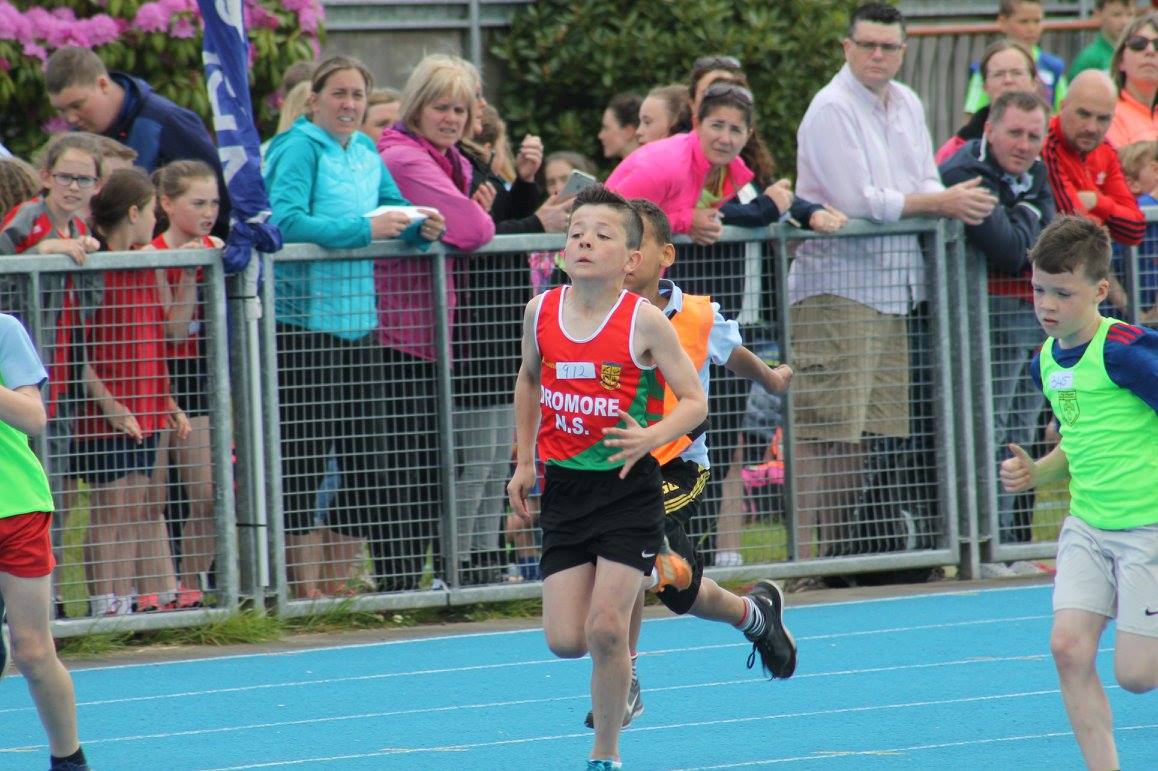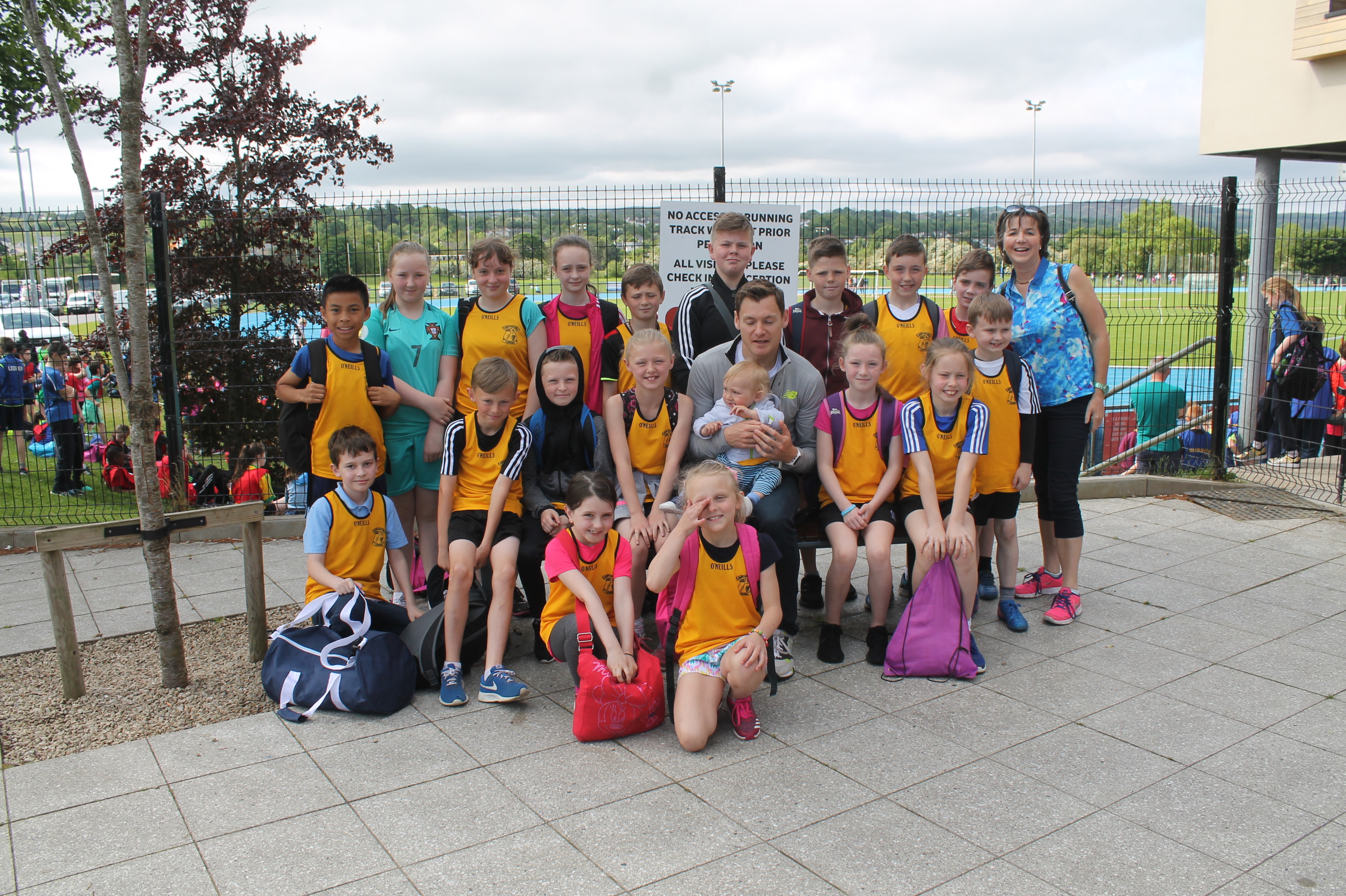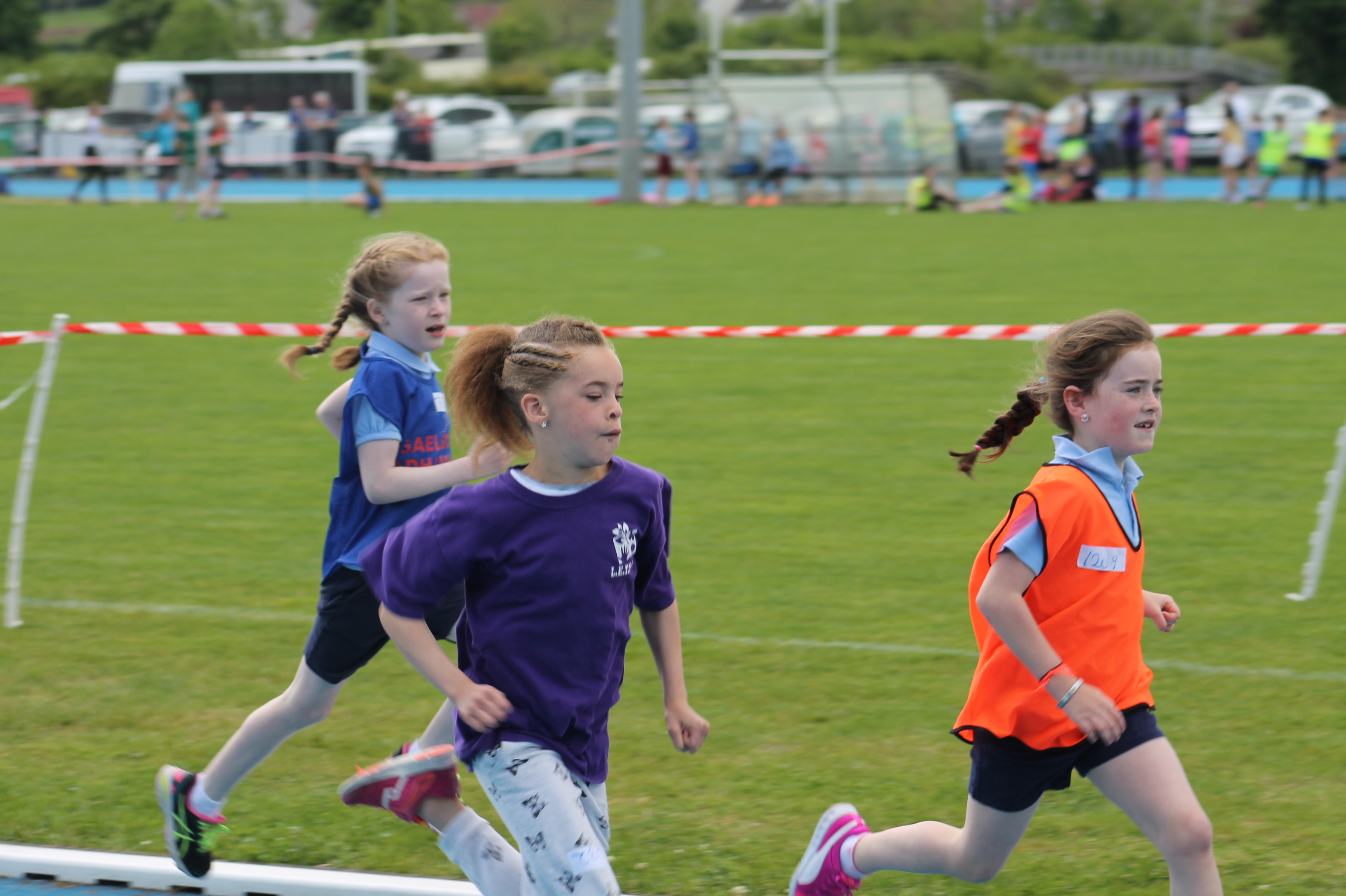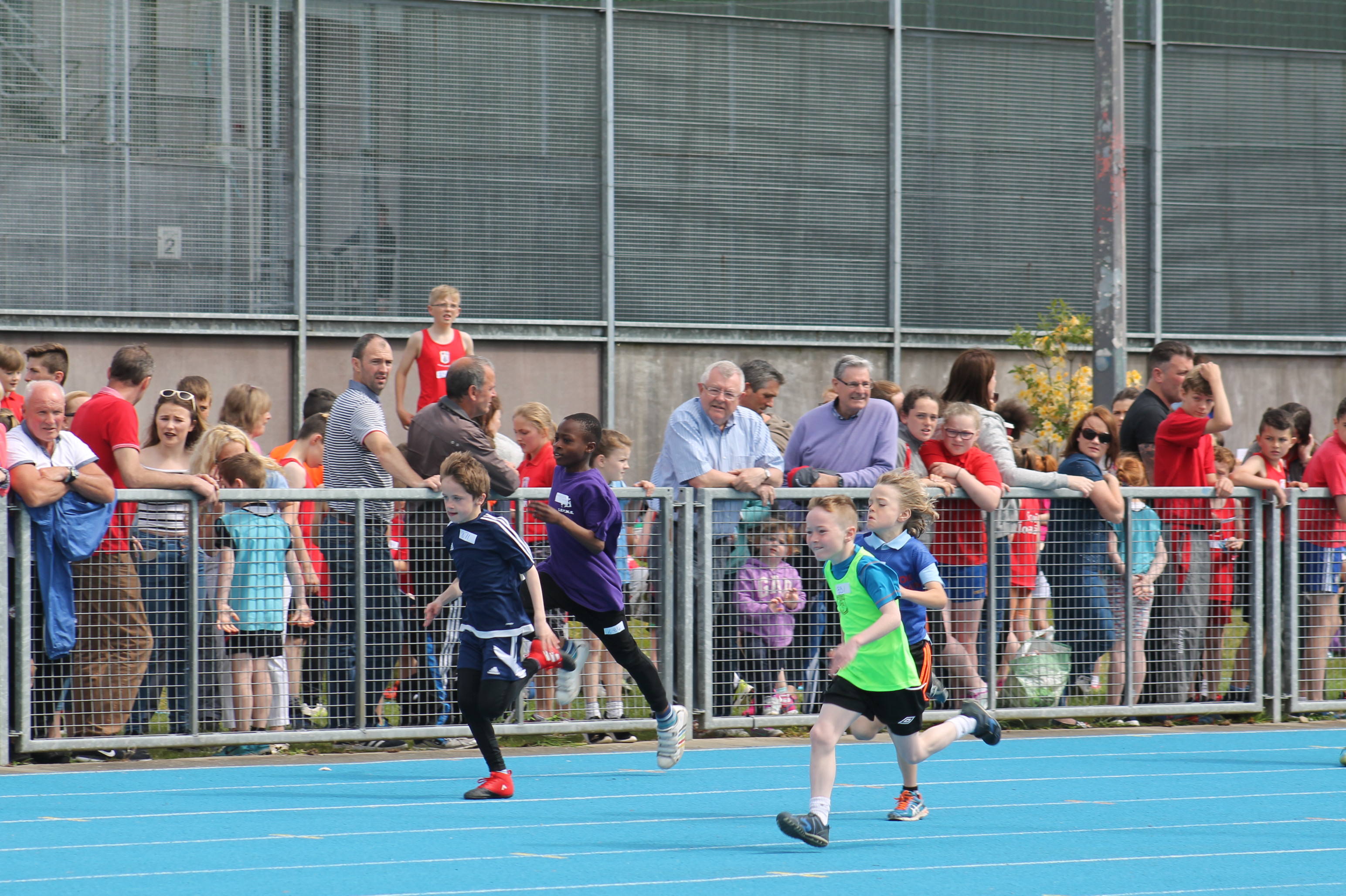 Tags: