Students from Coláiste Phobail Cholmcille on Tory Island have been recognised for their work in both charity and digital endeavours.
On Monday last, pupils were invited to lunch in Leinster House by the Thomas F Meagher Foundation, in recognition of their fund-raising work for Make a Wish Foundation.
Seven schools in all were invited; two from Cork, four from Dublin and the Tory school.
The Ceann Comhairle, Sean Ó Fearaíl hosted the event; Maria Walsh, the 2014 Rose of Tralee was m,c and Senator Daly and members of Roinn an Oideachais agus Scilleanna and NAPD also supported the event.
After lunch the students were given a guided tour of the Houses of the Oireachtas and later a tour of the 1916 Witness museum in the GPO.
The previous week the student were also in Dublin taking part in a showcase of the Schools' Digital Champions programme, where they showcased the interactive map they have made of Tory.
By clicking on a number of the main tourist attractions on the island you can get information about it in Gaeilge, English or Spanish.
Coláiste Phobail Cholmcille were the only Donegal school to take part in the showcase; Crana College, who did a project on blogging, supervised by teacher Thomas Boyle, were unable to travel that day.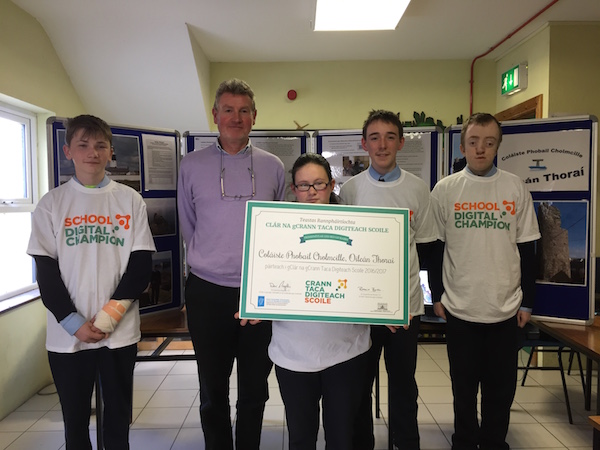 Tags: