Do you know Wilma.? Wilma. has been taking over Voodoo Venue every Friday night to provide some of the best nights out in the northwest. Now the events company have been making serious waves with an amazing Ibiza competition.
The newest event on the scene has been here for just six months, but has already brought the best in local underground house and techno nights, from locals such as Dane Doherty, Noddy Shiels, Ethan Laverty and more.
On Monday the company have created a stir online when they launched an incredible competition.
Wilma. are offering flights, hotel, entry to two big events in Ibiza this September for the closing parties. In less than 48 hours the post has been viewed almost 130,000 times and has 1000s of shares/comments. Click here to get your entry in now.
Over the past 3 months Wilma. has begun to bring in the international DJs to their Friday night events in Voodoo from 11pm. Next month sees them bringing an underground Italian DJ, someone that over the past year has been making some serious headlines across the scene.
But they're keeping schtum on who it is just yet though!
Recently a new partner joined Wilma. This has lead to some exciting expansion plans as they build an interactive website which will feature weekly mixes from local DJs, live videos, interviews and news from the local dance scene.
As well as the Friday night residency in Voodoo Venue they have hosted numerous bank holiday weekend garden parties.
Wilma. have also invested heavily in new state of the art equipment to take the party nights to the next level.Plans are set to break into Sligo in September with another weekly night and potentially Galway to bring spectacular underground music to the area.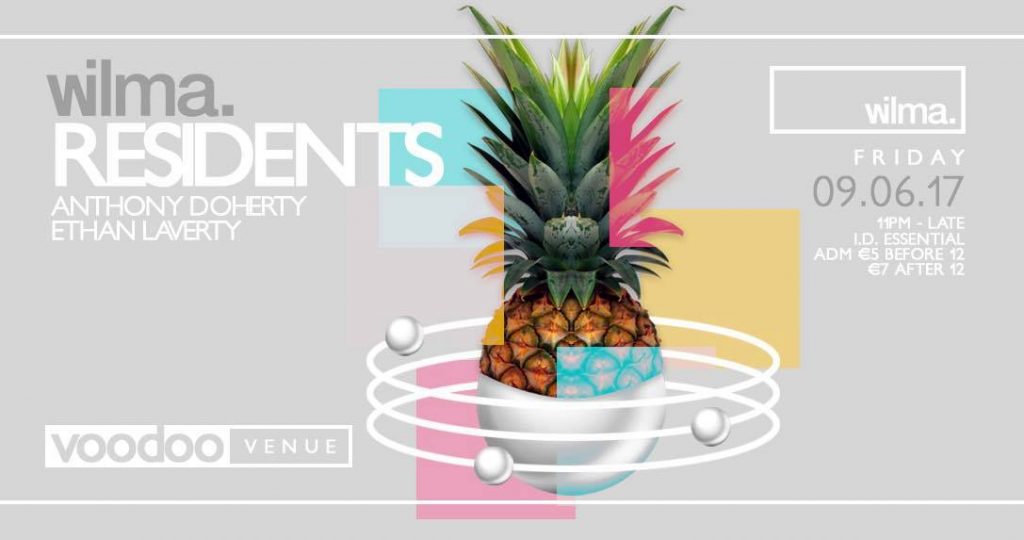 "Our aim and philosophy is to bring in DJs that haven't been in this town or up the road in Derry numerous times before," said a Wilma. spokesman.
"We are incredibly grateful to the management and staff at Voodoo for giving Wilma. a home."
Visit Voodoo Venue to catch Wilma. every Friday night from 11pm. And stay tuned for many more exciting things to come from this new underground venture.
Tags: