The Old Abbey Graveyard in Kilmacrennan may have to wait another year before has a chance of being made safe for public visits.
The historic cemetery has been closed due to safety concerns, however, people continue to be buried there and their loved ones are not able to visit the graves.
Councillor John O'Donnell said that the lack of funding to get the graveyard opened again is "nothing short of a disgrace".
At a sitting of the Municipal District of Letterkenny yesterday afternoon, Cllr O'Donnell renewed his calls to the Council to allocate funding for the preservation of the graveyard.
He expressed his anger that people living locally in Kilmacrennan are only able to attend graveyard masses one day a year. The rest of the time there are signs blocking entry to say the site is not safe.
The Council said that applications for funding from the Department of Arts, Heritage and the Gaeltacht, as well as the Heritage Council have all been unsuccessful. Conservation and preservation works at Kilmacrenan would cost between €30,000-€40,000 and the Council are proposing to reapply for fund next year.
"There are still people being buried there and you can't go down now to visit the graves. In this day and age that can't be happening.
"I think it's nothing short of a disgrace. We need money, and we need money now, sooner rather than later," Cllr O'Donnell said.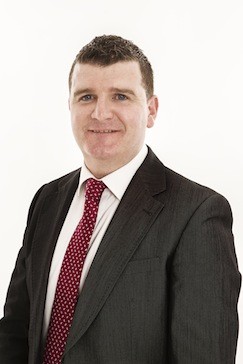 O'Donnell suggested tapping into funding sources such as Failte Ireland to harness the tourism potential of the historic site. He asked for the council to write to the department to request emergency funding.
St. Colmcille was educated in the area around 528 AD by his teacher, Cruthnechan, and he later founded a monastery there.
Cllr O'Donnell said: "It was the place of Colmcille's education. We should be harnessing this and creating a tourist attraction to bring people into the local village."
"I'm asking the council to go back to the Minister to get emergency funding."
Councillor Michael McBride seconded the motion, and called for action to be taken immediately.
"To think they have a graveyard that is being used for burial that has restricted access is unacceptable," Cllr McBride said.
Cllr McBride highlighted the fact that preservation works must be done well before the 1,500 celebrations of the birth of St. Colmcille in 2021. He said the local committee have been trying their best to get funding.
"I think this is very important that the project is given the importance that it deserves, the history of that graveyard is unbelievable when you sit down and listen to people talking about it," said Cllr. McBride.
Tags: