How do coastal communities in Newfoundland Canada compare with the North West of Ireland? – this is the question to be explored by leading speakers at the 2017 Laurentic Conference in Inishowen.
The two day conference returns this week to see visitors from Newfoundland and local areas gathering to explore the dynamics of sustaining coastal communities in the region and looking at international models for comparison.
The roving conference is hosted in 2 venues over June 22nd and 23rd with day one in the Inishowen Gateway Hotel in Buncrana and the second day in Greencastle's National Fisheries College.
The event is organised by the Inishowen Development Partnership in collaboration with the Ulster Canada Initiative.
The seminar will focus on the following themes:-

Education

Tourism ( incl Greenway and Coastal Walking Routes)

Social Enterprise

Environment

Inshore Fishery & Aquaculture

Marine Heritage & Culture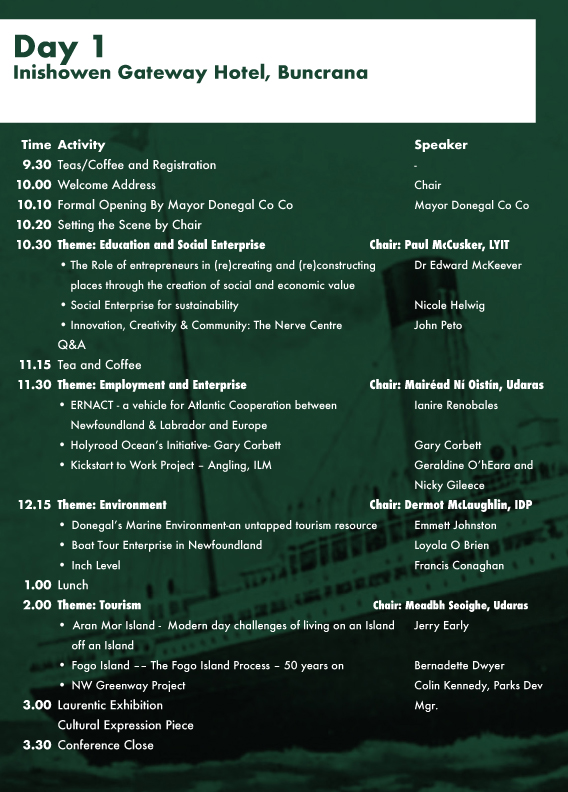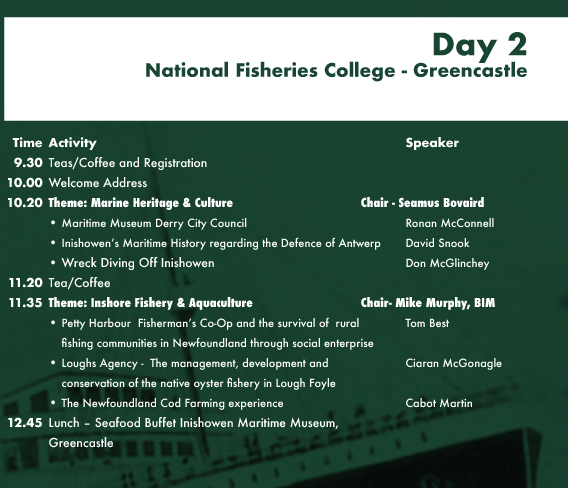 Don McNeill, chairman of the Ulster Newfoundland Initiative said: "This year's Laurentic Conference will focus on the learning of not only the last few years of the Laurentic Conference but also our trip to Newfoundland last year.
"We propose to look at ways we can share and collaborate on the issues of survival and sustainability of rural maritime communities with our friends and colleagues in Newfoundland through shared best practices and collaboration.
"The opportunities for further linkages and joint projects into the future are further strengthened with Newfoundland being one of the few places outside the EU that can partner on the EU Northern Periphery Program."

This year will focus on the theme of Sustaining Coastal Communities – a Comparative Analysis together with a call for abstract papers on topics relating to Education, Tourism, Social Enterprise, Environment, Inshore fishery & Aquaculture and Marine Heritage & Culture.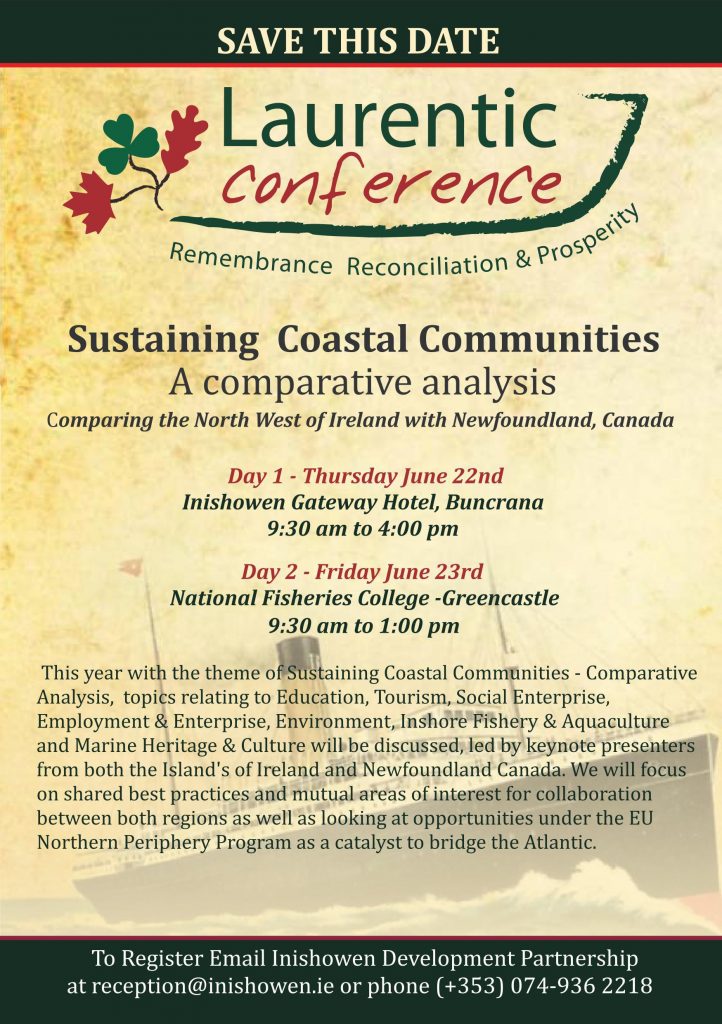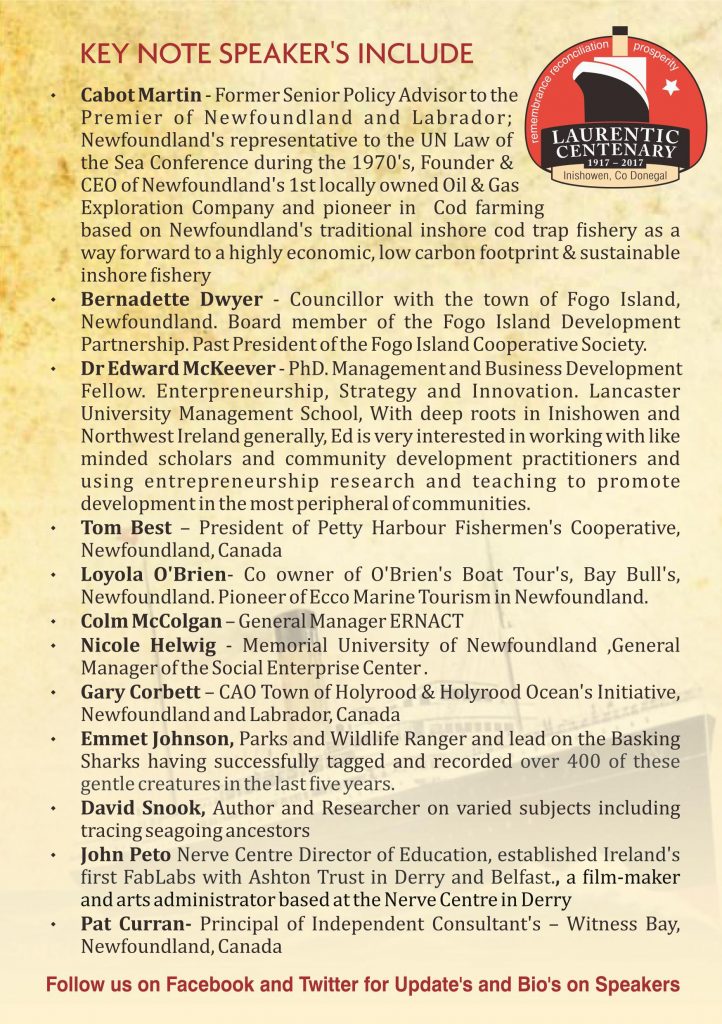 McNeill added: "It is hoped to engage local communities and those vulnerable people living in our coastal communities to explore these themes in relation to creating and maintaining jobs, promoting social well-being in our coastal community and relay the Inishowen experience with other national and international experience providing the comparative analysis."

Anyone who is planning on attending is asked to register by emailing reception@inishowen.ie  or phone 074-936 2218