The Square Wheels cycling club will be cycling around the entire coastline of Northern Ireland and Donegal this July to raise awareness of the symptoms of ovarian cancer.
The team from the Moy, Co. Tyrone are challenging themselves to spread a very important message: knowing the symptoms of ovarian cancer can save lives.
They are going to be taking on some infamous cycling routes through Donegal over five days from Monday – Friday, 10-15th July as they bring the message to many communities.
Donegal cycle clubs are invited to join the Square Wheelers for all or a part of the cycle.
The team's motto is: Don't just tell a friend, TELL EVERYBODY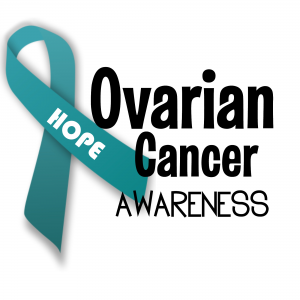 How much do you know about the symptoms of ovarian cancer?
The symptoms of ovarian cancer according to ww.ovarian-cancer.ie are:
Bloated feeling

Persistent swollen abdomen

Trapped wind

Pain or dragging sensation in your lower abdomen or side

Vague indigestion or nausea

Poor appetite and feeling full quickly

Changes in your bowel or bladder habits. For example, constipation or needing to pass water urgently

Abnormal vaginal discharge or bleeding (rare)

Other symptoms can include unexpected weight loss and extreme fatigue.
Each year over 300 women are diagnosed with ovarian cancer in Ireland. In Northern Ireland, approximately 180 women are diagnosed with every year, and 120 women lose their lives each year.
When a woman is diagnosed at the earliest stage, her chance of surviving ovarian cancer for five year jumps from just 46 per cent to more than 90 per cent, and knowing the symptoms of ovarian cancer can save lives.
Team member Mary McCartan says this challenge is all about starting a conversation:
"Most women and their family have to deal with the diagnoses in isolation. Most do not know anyone else with the disease, particularly in the rural areas of Donegal, and this can make coping with it even more difficult.
"Since starting my Facebook page @beovariancanceraware and starting to have conversation with people about the campaign I have heard stories of so many women who have lost their lives to the disease. What has come out of those conversations is the feeling of isolation for the sufferer and their families.
"Sometimes when we have a disease we just need someone to talk to who is going through the same experience and understand how it feels.  Families are not always able to offer that support and often need support themselves.
"And unfortunately if a loved one succumbs to the disease there is an equal need to feel connected with people who understand.  Every woman who dies from the disease leaves behind loved ones.
"Through the Facebook page I am hoping to be able to put people in contact with each other and out of that to grow and develop a support network.  I am only one person but when people connect with others the ripple effect can be enormous.
"Please know the symptoms. Hopefully you will never need to them for yourself but you could save the life of a daughter, sister, mother, best friend… by recognising the symptoms and helping her get treatment early. EARLY DIAGNOSIS SAVES LIVES.
"Please visit my facebook page @beovariancanceraware and share it with all the women you know.  Don't keep this lifesaving information to yourself …tell everyone," Mary said.
To follow the Square Wheels CC journey – check the dates here:
The team begins on the 1st July to cycle from Moy to Bangor, a route of approximately 130 miles. 
The second part of the cycle will be of the north coast on Monday 10th July starting in Larne, followed by the Inishowen peninsula on the 11th taking in the infamous Kinnego Bay and Mamore Gap, Rathmullan to Dunfanaghy on the 12th, Dunfanaghy to Ardara 14th, Ardara via Glencolmkill to Donegal town on the 15th and then the last day home to Moy.   
For more information about ovarian cancer visit www.ovarian-cancer.ie  ovacare.ie
Do you have a story to share? Email news@donegalwoman.ie
Tags: