Workhouse Theatre Company are holding a Summer Acting Workshop for teenagers next week, in association with Century Cinemas.
This exciting course begins on Monday June 26th – Friday July 7th 2017.
It will run for two weeks at the Regional Cultural Centre (RCC) in Letterkenny. Classes are from 9.30am – 4.30pm each day.
The course is back due to popular demand after a hugely successful course which ran last year at the same venue attracting a huge array of talent from across Donegal. This will be the only scheduled acting course for teenagers this year – and there will be a limited number of places.
The course will cover all aspects of drama training and it will give all participants a great insight in to what life is life at a drama school in Dublin or in the UK.
Alison Devlin, who took part in last years course said: "Taking part in Workhouse Theatre company's workshop last year was extremely enjoyable and has really stood by me.
"I made lots of new friends, from across Donegal, and we now all stay in touch. We share so many of the same interests.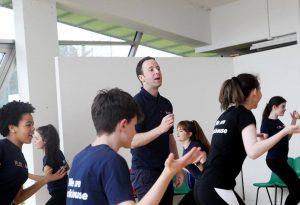 "My confidence in speaking in public has grown hugely. I love it. It was a great insight into the realities of being a performer and I gained so much over a short period of time"
The course offers those with experience a chance to grow but it is also open to those with little or no experience.
The course will cost €155. In an offer to readers, if you qoute 'DONEGAL DAILY' when booking you will get €20 off the. To book a place please call 087 0656007 or email info@workhouse.ie. All details about the course, as well as a video interviewing past pupils, can be found at www.workhouse.ie.