UCD student Oisin McElhinney from Letterkenny has won a €3,000 prize for his food start-up, O'Kale Krisps.
The promising food venture has been announced as the overall winner of the 2017 UCD Startup Stars Programme – a support initiative for student entrepreneurs.
Oisin is a former St. Eunan's College Letterkenny pupil and is currently studying an undergraduate degree in Arts at UCD. He co-founded O'Kale Krisps with Business and Law student Jack Parsons from Ballinasloe, Co. Galway.
O'Kale Krisps, an early-stage food venture, has developed low-calorie, highly nutritious and air-dried kale crisps to give consumers a unique and healthy snack alternative when they are on the go.
Each tub of O'Kale Krisps contains only 69 calories, is high in iron, calcium, vitamin C, antioxidants and anti-inflammatories.
The snacks are currently on sale in three flavours (original, spicy chilli and cheesy) and in 28 stores across Ireland.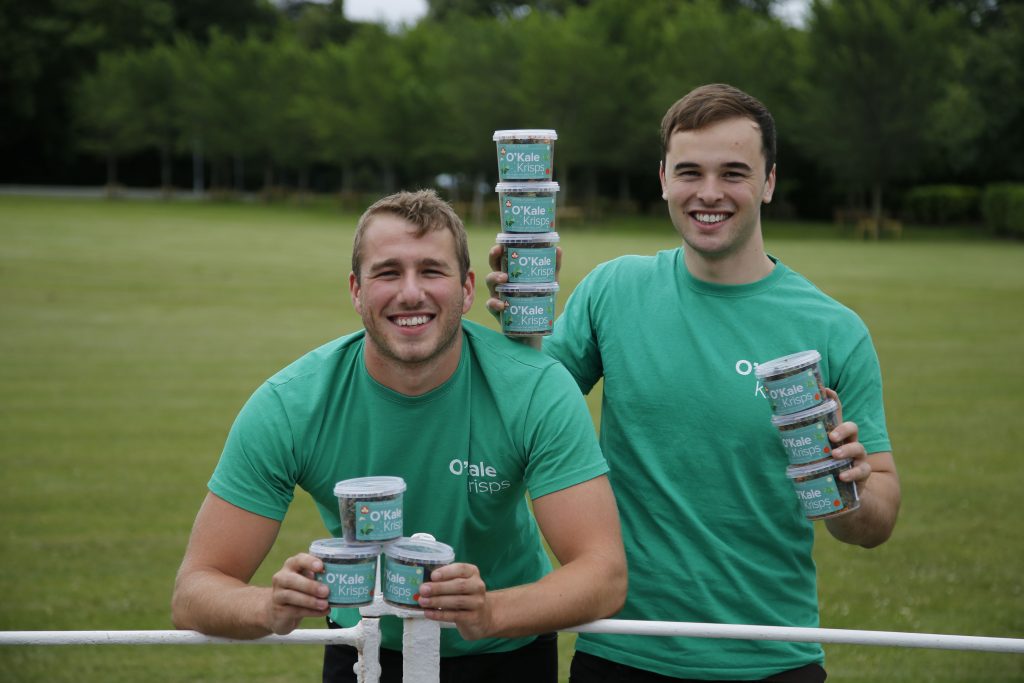 Jack Parsons, O'Kale Krisps, said, "We have thoroughly enjoyed our last 4 weeks at NovaUCD during which we have further developed our start-up and we are delighted that O'Kale Krisps has won the 2017 UCD Startup Stars Programme."
He added, "Through our products we want to build a community around healthy food, healthy body and mind to help people live a happier life. We hope to have O'Kale Krisps available in stores in all corners of Ireland by the end of the year. We also have future products in the pipeline and may venture into other areas of healthy living."
O'Kale Krisps was one of five (5) early stage ventures, with a total of 15 team members, selected to participate in an intensive mentoring programme which took place over the last 4 weeks at NovaUCD.
The aim of this mentoring was to assist the students in refining their start-up ideas through a series of structured workshops, including taught content from industry experts, interactive workshops and regular pitching sessions. In addition each team also received a cash stipend and office space at NovaUCD.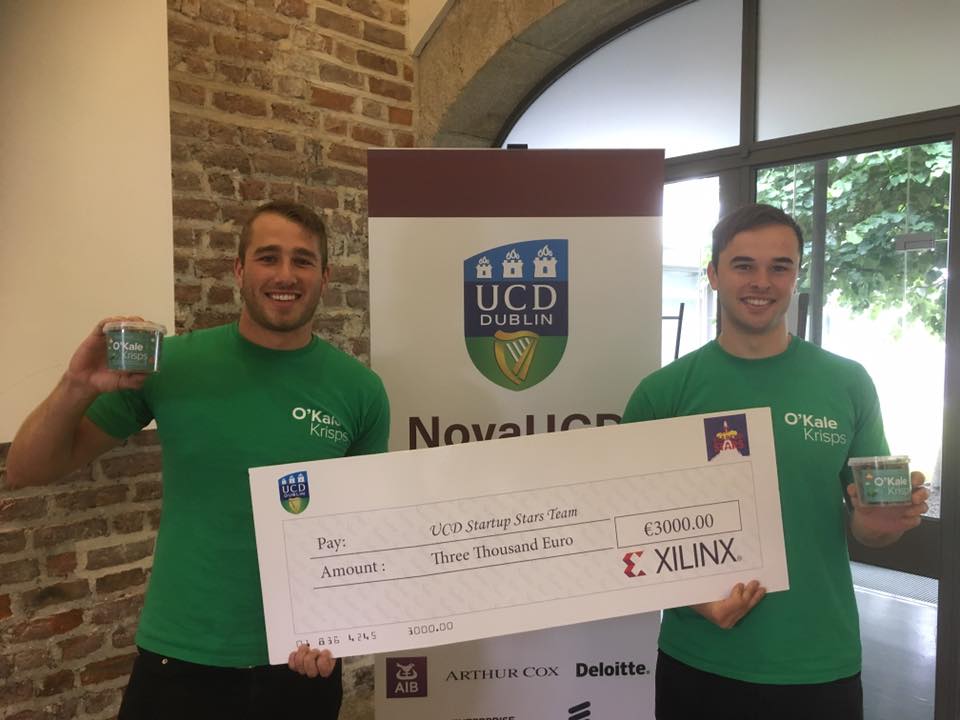 Following final pitches O'Kale Krisps was selected as the overall winner as it was judged to have the most commercial potential and the founders received a cash prize of €3,000 sponsored by Xilinx. The four runner-ups also received a cash prize of €500 each sponsored by Xilinx.
Tags: