A disgraceful mess left at a recycling site in Carrick has been heavily criticised by Donegal Deputy Pat the Cope Gallagher.
Careless people have dumped rubbish bags and household waste at the recycling bins which have been blown across the road.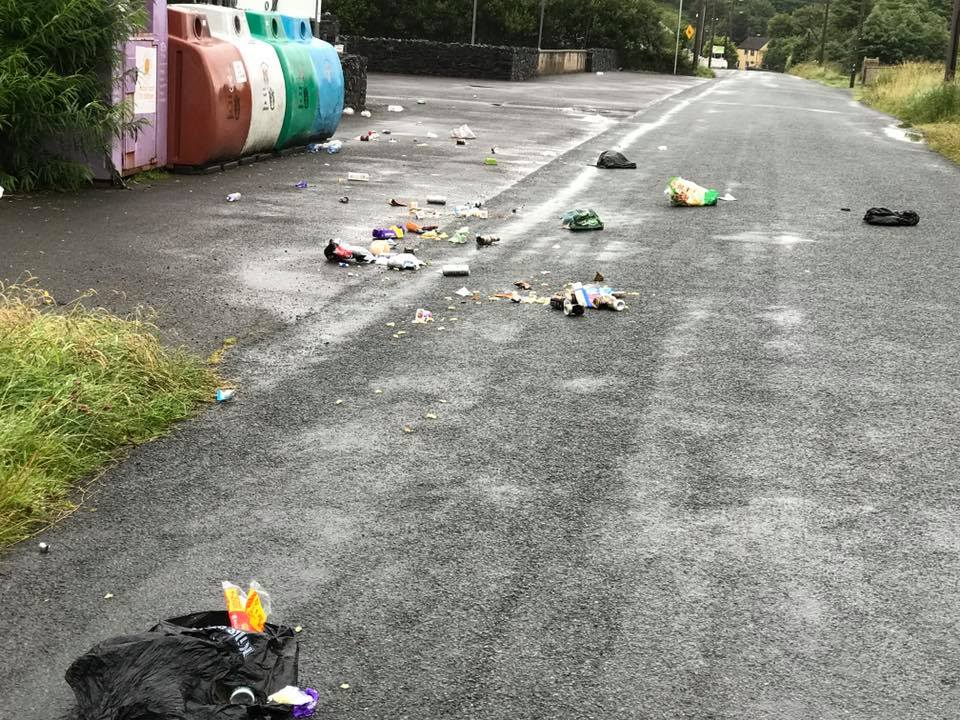 Pat the Cope said those responsible for the littering must be stopped.
"I have been in touch with the Council and I have been assured that it will be cleaned to day and bins emptied tomorrow," he said.
"I am highly critical of those responsible. These people have no interest in protecting the environment.
"I have suggested to the council that cameras should be erected in order that those responsible can be apprehended and dealt with," Pat the Cope said.
Tags: