Ramelton Country Markets Ltd have big plans to celebrate their 40th anniversary this weekend. 
The 40th Anniversary Market on Saturday 22nd July in Ramelton Town Hall will be fundraising for Pieta House and The Bumblance Children's Ambulance.
A wonderful array of producers and artists will gather from 11.00am – 3.30pm for this all day food and craft fair on Saturday.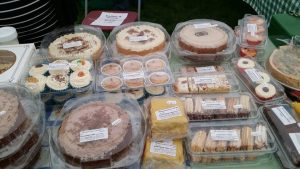 The 40th anniversary promises to be a day of gifts, good food and fun. Some of the stalls to expect on the day are Karen O"Kane – Koko Designs, Maria Connolly Ceramics, Fiona Herbst Lough Fern Studios Jewellery, Joe Diver Woodturning, Siobhan Gillespie Happy Art, Donegal Natural Soap Company and Shelagh Dwyer Lino Cuts Art.
There will be a full range of home baking, ready meals, jams, jellies, sweet treats, fresh flowers, crafts & more. Light lunches are served in the Tearoom, with hampers, raffles, gift vouchers/giveaways adding to the fundraising atmosphere.
Proceeds from the tearoom, stall fees and raffles are going to be given to Pieta House NW and the Bumbleance Children's Ambulance.
For more information and updates, visit the Facebook page here: Ramelton Country Markets Ltd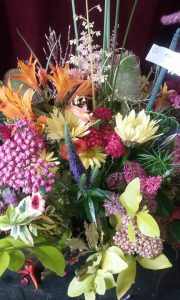 The History of the Ramelton Country Markets:
Ramelton Country Markets was established in 1977 by a small group of people – Sheila Forbes, Mr & Mrs Millar, Penny Watt, Dan Webber, Mrs Braddell, Bridget Hannigan all now deceased and Veronica Doherty the only founding member still alive.  
Country Markets genesis in Ireland was in the 1940s and its vision was and still is to allow the sale of crafts and surplus food directly to the consumer and generate additional income for farm families.  
Having stuck to its core principles, lived through the boom and here we are again acting as a catalyst for allowing local entrepreneurship to flourish in the most sustainable way.  
CM Ltd is a co-operative group of 44 (5 in Donegal) markets that take place weekly across the country.  Members are registered local producers who operate under EC (Hygiene of Foodstuffs) Regulations 2006.  
Each member uses the distinctive Country Markets logo (An Brannra) on its signage to differentiate it from other markets. An Brannra in its original form is a bread iron which was crafted by a Donegal blacksmith. The bread iron, of early Irish origin, links the work of hand and spade in its use for cooking oatcakes in country homes.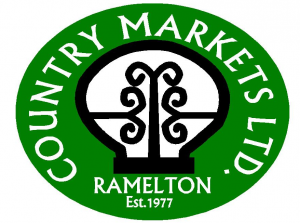 Many of the current members are from families who are proudly producing for Country Markets for generations.  Ramelton CM started out in the Robinson School and today it takes place in the Town Hall every Saturday from 11am – 12:30 pm with an outreach market in Letterkenny at Greens Shopping Centre every second Friday.
Country Markets Limited was established in 1946 by the Irish Homespun Society and the Irish Countrywomen's Association has proudly celebrated its 70th Anniversary.
The aim of Country Markets Limited is to market, by co-operative means, producer members' good fresh quality farm, garden and home produce and traditional crafts using our natural resources. Marketing co-operatively in this way it is hoped to enhance, in a small way the family income.
DONEGAL Markets
| | | | |
| --- | --- | --- | --- |
| Kilclooney | Dolmen Centre | Saturday | 11.00am |
| Ramelton | Town Hall | Saturday | 11.00am |
| Ramelton | Greens SC Letterkenny | every 2nd Fri | 10.00am |
| Leghowney | Leghowney Hall | 2nd & 4th Sat | 11.00am |
| Dunfanaghy | Ozanam Centre | Saturday | 11.00am |
| Kerrykeel | Old School House | Saturday | 11.00am |
Tags: