Photographer Noel Keating captured these 'shocking' snaps while storm chasing last night.
With his 'lightning fast' camera skills, he captured the breathtaking forks as they struck the ground beneath them, casting an ethereal mauve hue across the midnight sky.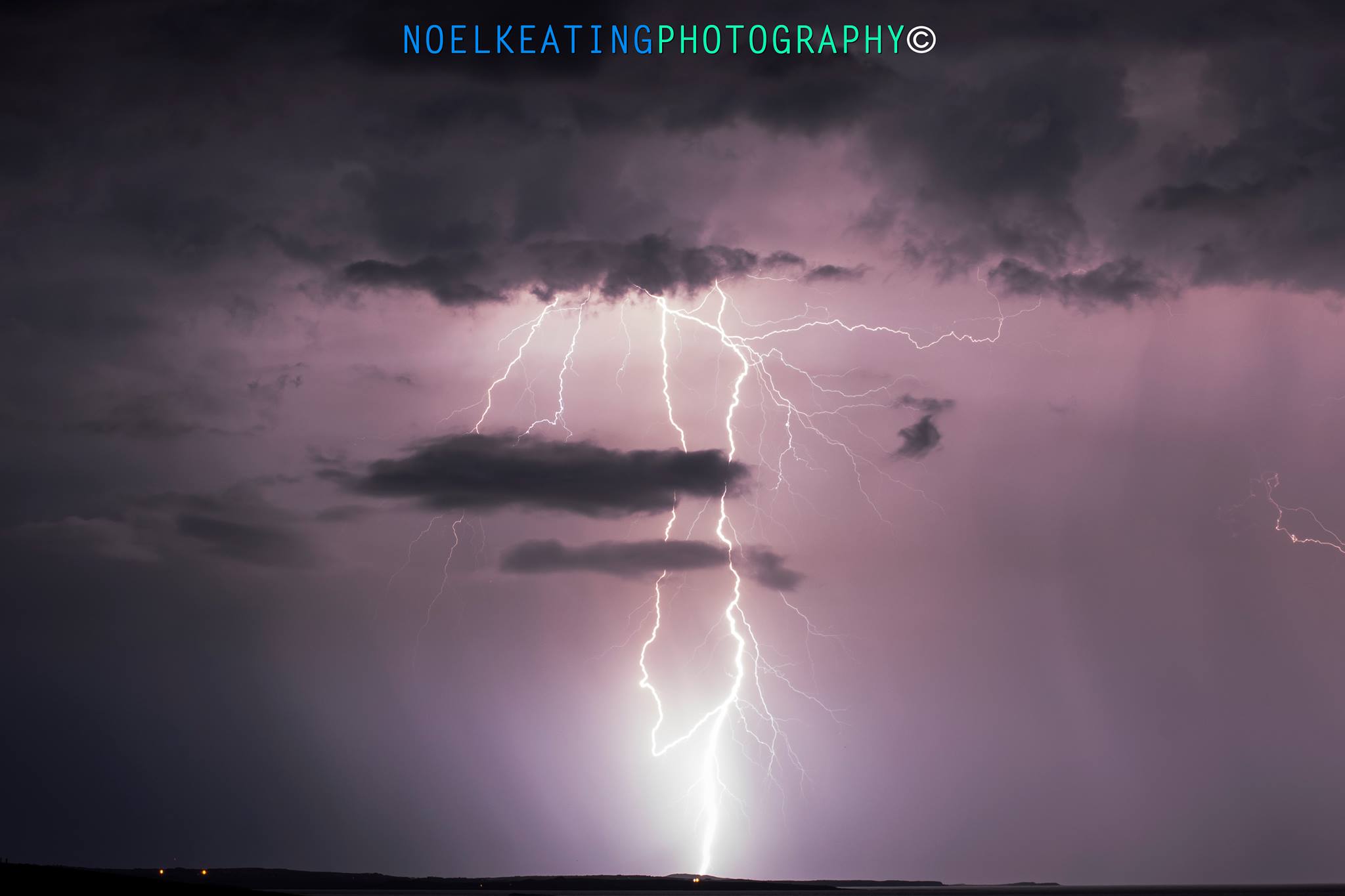 The lightning struck Mayo, Sligo, and Donegal. Noel captured these snaps in Mullaghmore last night, before moving on to Creevy Pier for a final few.
Noel says; "There's never too many strong powerful lightning bolts! I have never seen as many powerful lightning strikes as last night."
Noel may get some more pictures tonight as Met Éireann have issued a yellow warning for Donegal; forecasting a moderate to high risk of thunderstorms.
To check out more of his work you can visit his Facebook page: Noel Keating Photography.
Tags: