As the summer unfortunately commences its wind down we are expecting the styles to change somewhat, early signs are showing that the fade is staying where it is but its all about texture on top. 
We will have a look at this down the line and give a run down on what's happening.
A few guys have been saying to us why do we never talk about beards since they are so in fashion.
In the early days of our column we touched on beards a few times, so it's probably no harm in going through some basic pointers once again.
If you are sporting a beard, as is increasingly fashionable then here are a few tips to help you make sure that it is proudly displayed and well groomed rather than looking either shabby or over-styled.
The overall effect of a beard or stubble should be that it looks natural yet tidy and it shouldn't not look out of place in the in a professional setting.
Try and keep the shape as natural as possible.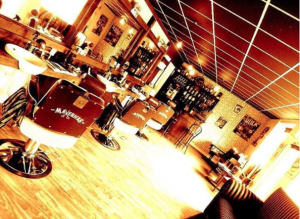 Work with your beard. Each beard is unique and embrace the shape, thickness etc of your beard, do not try to force your beard to look like another one you've seen.
If you are defining the beard, it is virtually impossible to get sharp lines yourself, we recommend going to you barber to 'service' your beard approximately once a month and then maintain it thereafter yourself.
There is no real guide to what the length of your beard hair should be, as this depends on your overall face shape and look you're trying to achieve.
However, make sure it is tidy, and that it tapers off nicely.
Please, please use beard oil. Beard oil in not a fad. When you grow a beard there is not enough moisture produced in the skin to supply both your skin and beard.
The beard begins to rob this moisture of your skin, both end up insufficiently moisturised, and beard oil solves this. There are various other good reason to use it but this is paramount.
Nobody wants to have a dry flaky face on them!
Call into the shop today at Lower Main Street, Letterkenny and enjoy unrivalled 5 star male grooming the way it should be.
Also Follow us on Facebook at: https://www.facebook.com/Maverickstraditionalbarbershop/
And now we are on Instagram, follow us there: maverickstraditionalbarbershop
Tags: