The Fianna Fail leader Micheal Martin has arrived in Co Donegal to survey the damage caused by last week's flooding.
Deputy Martin visited a number of areas along with local TDs Charlie McConlaogue and Pat the Cope Gallagher.
He visited a number of areas including Burnfoot, Urris and Cockhill Celtic's ground in Buncrana to see the damage caused by last Tuesday's catastrophic events.
"It's just very, very lucky that nobody lost their life," he said.
He said there is no question that funding should not be an issue when it comes to rehoming people and replacing belongings.
"When an emergency like this emerges and a devastating storm like this occurs then the State has to get involved and help commnunties back on their footing.
"It will take funding but given the nature and scale of the damage I don't think anyone would begrudge funding being put into these areas."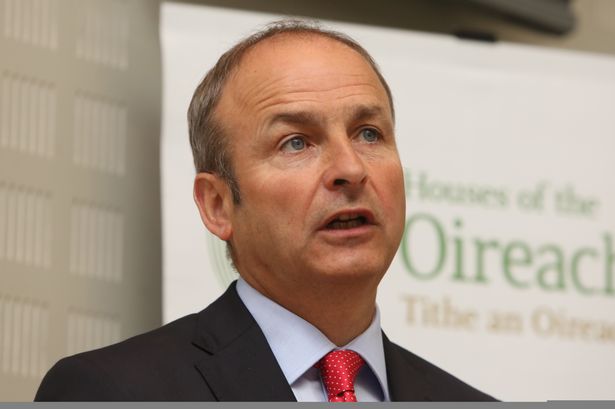 He added that there must be follow-through when all the cameras have left Inishowen.
"When you look at children and look at how their whole lives have been turned upside down, I think we have to have follow through for these children."
He said his party will maintain the pressure on the Government and that Charlie McConlaogue will be leading that charge.
"We will be conscious that once the helplines move away then the follow through happens," he said.
Tags: