Ciana Brogan is hoping to have a reason to shout her vocal chords off on Thursday night after the Manorcunningham woman had a fright last week.
Brogan had her tonsils removed recently but last Tuesday, upon her return to Loreto Secondary School in Letterkenny, Brogan had to be rushed to hospital for surgery.
"I was sitting in class when I coughed and I just coughed up this load of blood," says Brogan, back to full fitness again as she gets ready to play for Sion Swifts in Thursday's  Electric Ireland Irish FA Women's Cup Final against Newry City at Windsor Park.
"I had my tonsils out, I went back to school and thought I was okay. I had them taken out in Sligo, but I had to be rushed into Letterkenny last week after that happened.
"I'm a bit fatigued, but I'll get to training and I hope to play in the final."
Brogan is in her first year at Sion having signed from Lagan Harps and joins the likes of Niamh Mailey, Emma Carlin, Tyler Toland and Zoe McGlynn from Donegal, who are gunning for Cup glory on Thursday night.
Amy Boyle-Carr would be lining out, but the Glenties woman is in Czech Republic with the Republic of Ireland Under-17s this week.
"For a team that has only come together to be playing so well says a lot about the management and the training," Brogan, who has represented Ireland at underage level, says.
"We're so well prepared. We have everything well planned and it's so handy when you're playing. You know where everyone is, how to find them, everything.
"I love it. The standard is top notch. 90 minutes is just full go."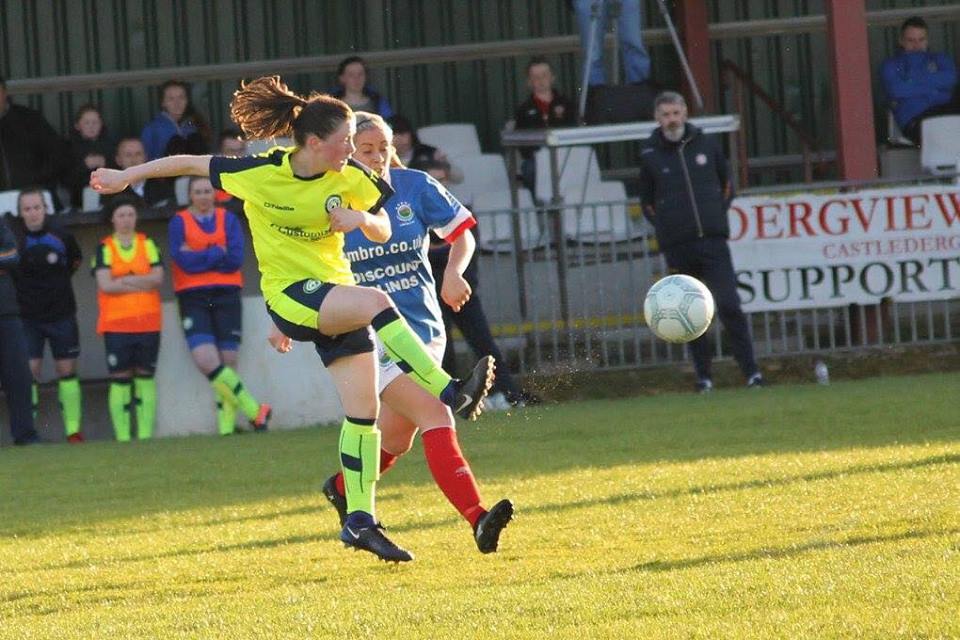 Brogan caught the eye at underage level at Lagan and graduated into the Orchard Park senior side at a young age.
She is well used to the big stage, but Thursday at Windsor will go to a different level.
Brogan, one of the youngest players in the Sion squad, says: "I've played in All-Ireland finals at underage, but this is definitely the biggest game I'm going into.
"It's a big step up, but I see myself getting better. I can see myself growing. It's in with new players, new systems and all, but I can only get better."
Brogan makes the journey twice a week for training at Sion. Now in her Leaving Certificate year at Loreto, she's got a lot of juggling ahead.
"It's difficult with school, but it has to be done," she says. "It pays off so much.
"To get to the final is brilliant. You could see how much it meant when we won the semi.
"It's a great achievement. The whole season, we've been playing well so well as a team. It's our first season together so it's great for us. Getting to the final is brilliant.
"It would mean so much if we could win it. Tony (McGinley) and Tommy (Canning) have put in so much. It would be a great reward to finish off the season by getting the Cup."
Tags: