The annual Tractor Run for Donegal Down Syndrome will be turning heads again this weekend.
A large crowd is expected at the event, which takes place on Sunday September 10th, leaving from Uptown Cafe on the Justice Walsh Road at 11am.
This is sure to be a great day's craic and with plenty of impressive machinery to admire.
Drivers will take in stunning scenery along the way, all while helping to raise much-needed funding for the local charity.  All proceeds will go towards the development of the new sensory garden at Donegal Down Syndrome office at  High Rd Letterkenny.
Cost is €20 per person/tractor which includes the 'Uptown Fry' breakfast before the run in Uptown Cafe with 'the tae' in Wilkins Pub in Churchill after.  Registration is at 10am before the main event at 11am.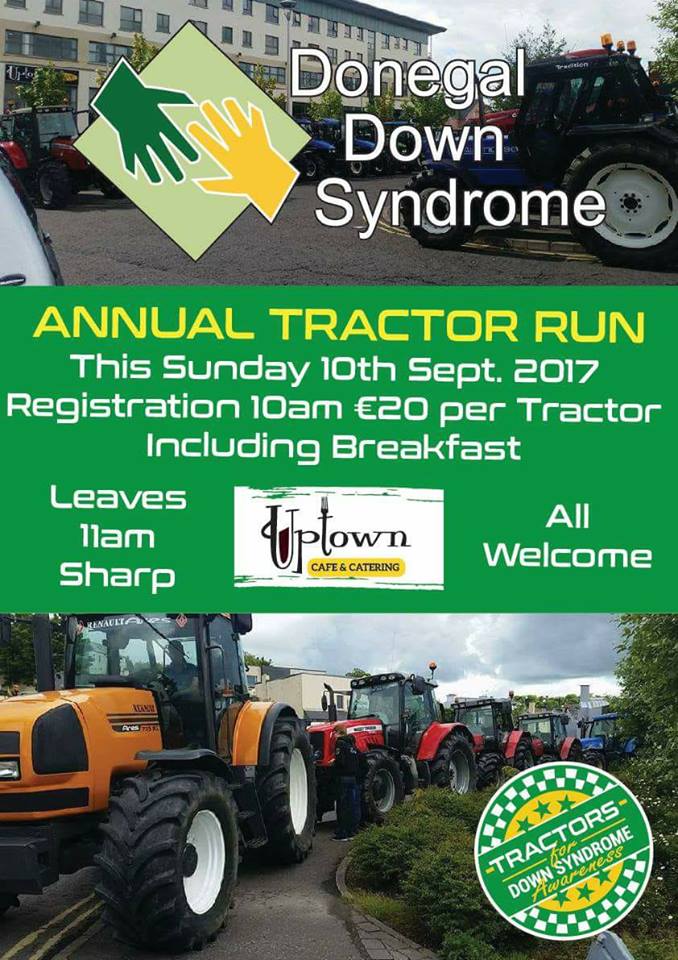 Tags: