Former Donegal football star Karl Lacey met his perfect match last week on the Algarve when he wed his long-time girlfriend, Ciara McGroarty.
The couple, from Donegal town, got married in the village of Cacela Velha.
Family and friends, including several of Karl's All-Ireland winning Donegal team-mates, joined the couple for the reception held at the Praia Verde Boutique Hotel.
In 2015, their son, Noah, was born and, in his inter-county retirement statement last month, Lacey referenced his wife-to-be and son.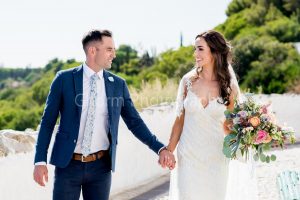 He said at the time: "I am soon to be married to my fiancee Ciara. Our son Noah has been a light in both our lives. They have made many sacrifices so that I could continue to pursue my inter county career and I am eternally grateful to them for that."
Donegal town photographer Paul McGinty, of Ghorm Studio Photography, traveled to Portugal for the wedding to capture the big day.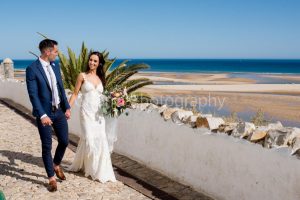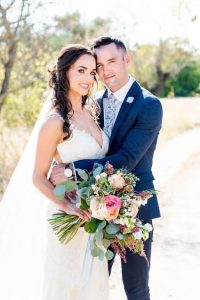 Tags: