Blessed with glorious sunshine and views that that can only be described as breath-taking, a group of 20 brave souls took up the challenge of jumping out of a plane to raise over €25,000 for one of Donegal's most cutting-edge new charities.
The jump over one of the world's most scenic airports was completely astounding, rendering most of us utterly speechless as we floated back to earth.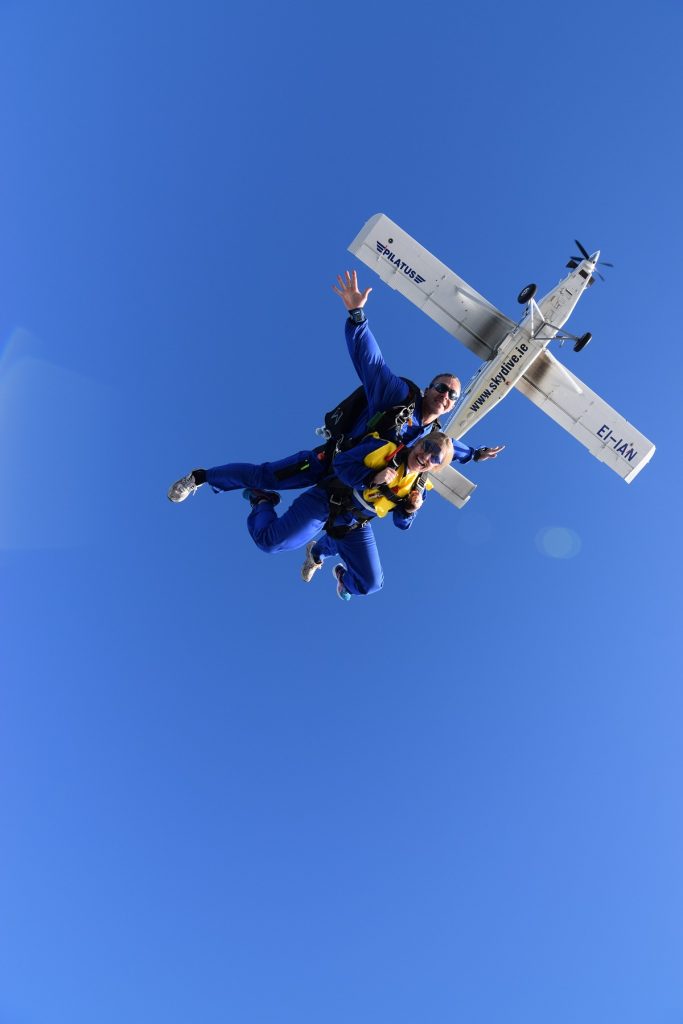 We were honoured to be joined by Ms Jennifer Smyth. Jenifer is a fun loving, adventure seeker from Eglington in Derry who also happened to be a quadriplegic. On touchdown, she described her jump "Today I had the most exhilarating experience of my life! I jumped out of a plane, skydiving from 12,000ft It was such an amazing feeling floating through the clouds and seeing the landscape from above.''
No Barriers was set up to raise funds for an Eskobionics Robotic Skeleton, this dynamic machine will improve the fitness and wellbeing of people living within our local communities.
It will assist in the rehabilitation of individuals with spinal cord injuries, stroke and MS, allowing them to engage in Physiotherapy and exercise in their own local villages and towns. Keeping with our mantra #ExerciseisMedicine.  
No Barriers hopes to be able to give the community around Donegal access to this specialised piece of equipment in the not too distant future.
A number of events have been run over the summer, including a Fun Day for All which was held in Aura LC in July, Reformathon in JT Loughery Physiotherapy and multiple table quizzes and culminating in a parachute jump in Carrickfinn Airport which raised in excess of €25,000.
No Barriers would like to extend a massive Thank You to everyone who Jumped, donated and supported the various events over the summer. We also ask you to watch out for upcoming events that we are hoping to organise in the spring these include a golf classic (for those of you who don't fancy jumping out of planes) and a charity ball.
If anyone would like to find out more about the charity, the equipment or how to get involved, please contact Nobarriers.ie, or find us on facebook The No Barriers Foundation.
Tags: