A special Santa experience returning to Rossnakill this December is set to be another memorable family day out.
On December 9th and 10th, children will get a chance to meet Santa Claus and enjoy a wonderful time of festive activities.
The event at Rossnakill Community Centre, just 40 minutes from Letterkenny, runs for two days only, so parents are advised to book now to avoid disappointment.
The seasonal event sees every child getting a 1-1.5 hour experience throughout three different rooms.
Room 1 has music, stories and entertainment
Room 2 sees the kids doing arts and crafts. They decorate cookies, they get hot chocolate and marshmallows, with freshly made yummy crepes and nutella.
Room 3 is Santa's own private room which is said to be 'out of this world'.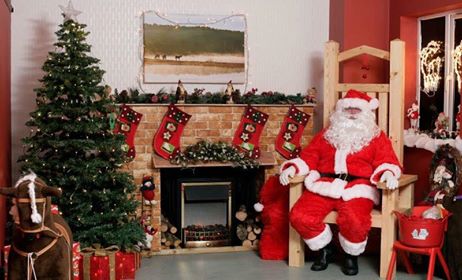 Santa gives kids reindeer food, a treat and a present. A professional photographer takes a family photo to be cherished.
Check out Little Rascals Christmas on Facebook for updates: www.facebook.com/Little-Rascals-Christmas…
Event times:
1-7pm Saturday
1-7pm Sunday
For bookings, contact 085 152 8670
Tags: