Eclipse Cinemas Lifford/Strabane hosted an exciting Irish premiere of the new Tractor Ted movie with a VIP guest last weekend.
Mickey Mouse came to the cinema for the exclusive Tractor Ted Down on the Farm, Cheese Making premiere, welcoming all young cinemagoers to the special day.
Tractor Ted is a popular farming superhero for children. The film explored life on a working farm and the making of yummy cheese.
Families and friends all came to Eclipse Cinemas Lifford Strabane to see the movie and meet a celebrity character. Check out all the photos from the special day below.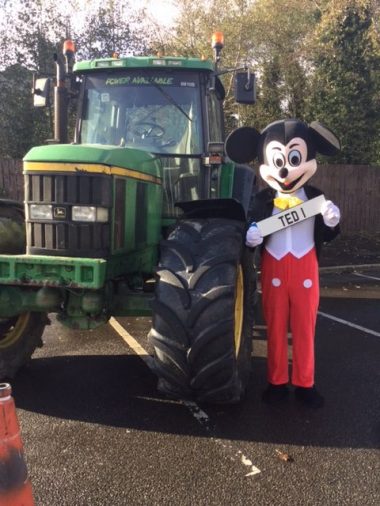 Tinneys Toys provided the tractor merchandise, and all visitors were entered into a draw for a €50 Tinneys Toys voucher.
Visit www.eclipsecinemas.net for all cinema times and plan another memorable visit for the family.
Tags: