An 11-year-old Milford schoolboy is to have his haircut for the first time in five years – to raise money in memory of his late father.
Ultan Blaney, a sixth class pupil at Scoil Mhuire in Milford will have his locks chopped on Friday, in memory of his dad, Anthony, who passed away in May.
Anthony Blaney spent some time in St Luke's Hospital in Dublin earlier this year before sadly losing his battle with cancer.
Ultan, a talented footballer with Milford United, who is also with the Finn Harps Academy, has decided to raise funds for the Friends of St Luke's Cancer Care.
On Friday at 12 noon at Wendy's Hair Salon, he will get his hair cut. The day is in association with the Little Princess Trust, who provide real hair wigs for children who have suffered hair loss.
"St Luke's were so good to Anthony," said Ultan's mum, Fiona.
"He wanted to do something for them himself but, unfortunately, he never got the chance to do it.
"This is a big thing for Ultan. It's been something to keep him focussed.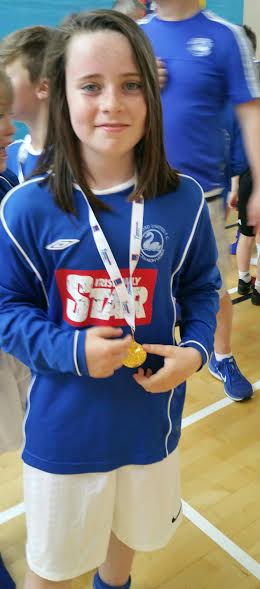 "One of the things Anthony got in St Luke's was a haircut. It's something we all would take for granted maybe, but he wanted it before he came home. When he got it, he sent me a picture and it meant so, so much."
Anthony volunteered with the Milford Credit Union. Recently, Fiona and a friend, Bridgeen McMahon, set up an account to hold the funds raised.
"We wanted to keep it low key at first through the school and got cards printed with lines at €2," Fiona said.
"People just started coming to us and the thing took wings. It really just snowballed. People were coming and taking the cards into work. Everyone has just been so supportive, it's been amazing and so heart-warming."
Tags: