Towns and villages in Donegal are set to benefit from €65,000 in Government funding to mark 60th anniversary of TidyTowns, a local TD has said.
The funding was announced this week by the Minister for Rural & Community Development, Michael Ring TD.
This scheme will allow each local committee to apply for a grant of between €1000 and €4000 to support the work they do.
Under the scheme villages are eligible to receive €1,000; small towns are eligible to receive €2,000, large towns are eligible to receive €3,000; and large urban centres are eligible to receive €4,000.
Donegal TD Joe McHugh said: "I am delighted to see even more funding going to towns and villages here in Donegal. I have no doubt that the money will be a huge boost to our local communities and will be put to great use.
"This funding is an acknowledgment from our Government of the amazing work that has been done by tidy town's organisations up and down the county for the last 60 years. These organisations have played in integral role in our local communities for decades now.
"TidyTowns competition inspires a huge amount of voluntary effort in towns and villages across the country. I would like to extend my sincere thanks to all those who give up their free time to make our communities better places to live.
"Being a volunteer with TidyTowns allows individuals to practice their passion for the good of their community, whether that passion concerns the built environment, landscaping, sustainable living, and local wildlife or organising a litter collection; there is a place for it in TidyTowns.
"This funding for 45 TidyTowns organisations here in Donegal will not just celebrate the last 60 years, but also help us look towards the future."
Minister Michael Ring said: "This investment is a further sign of the Government's commitment to supporting our towns and villages. In October I announced €21.6 million in funding under the Town and Village Renewal Scheme which will help revitalise over 280 towns and villages across rural Ireland.
"The grant scheme announced today is a once off investment by the Department of Rural and Community Development to mark the 60th anniversary of the TidyTowns competition in 2018 and is additional to the support provided by the Department on an ongoing basis."
How much did your town receive?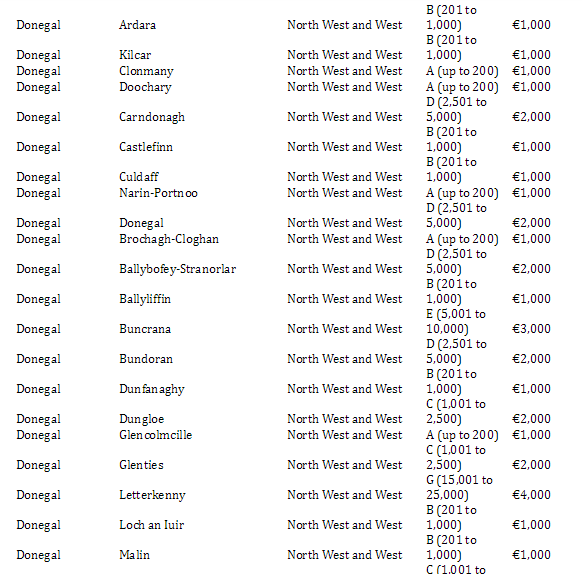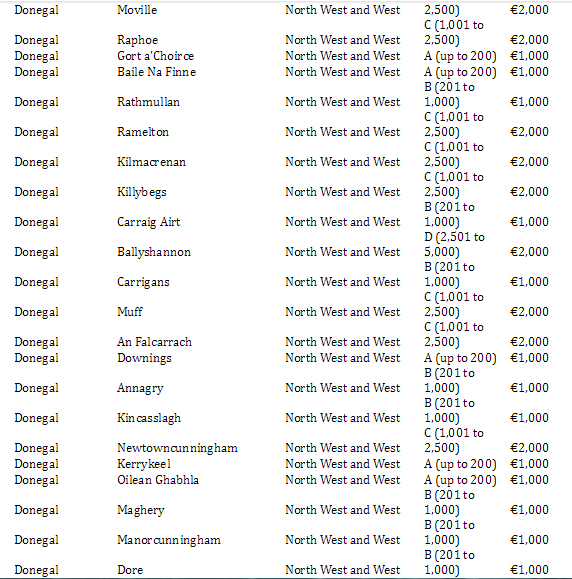 Tags: