Donegal Youth Council has taken to the streets of Letterkenny this weekend to spread messages of positivity.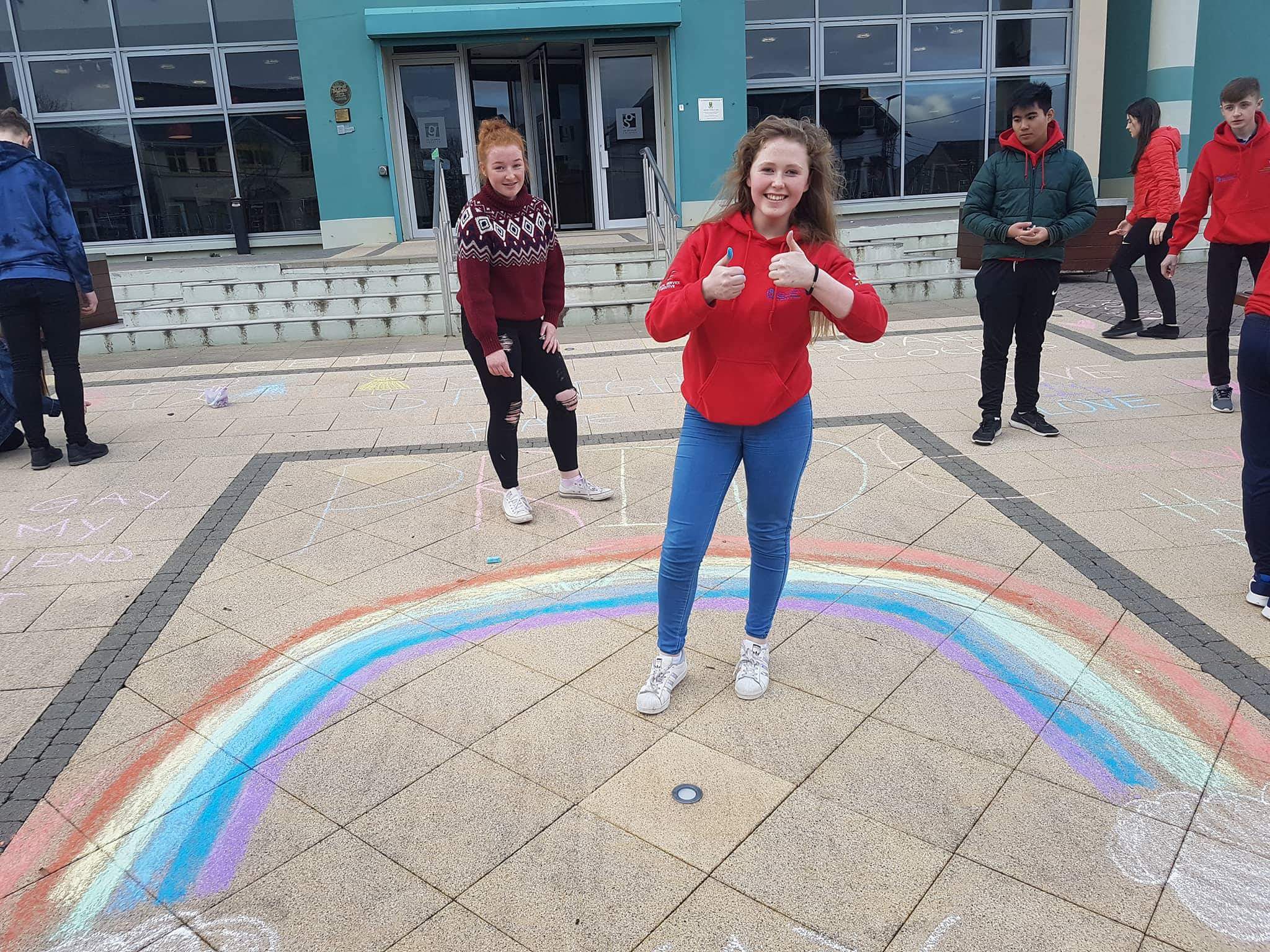 As part of Stand Up Week, the Youth Council drew positive messages in support of LGBT+ young people outside the Grianan Theatre as part of the long-standing Chalk It Up initiative.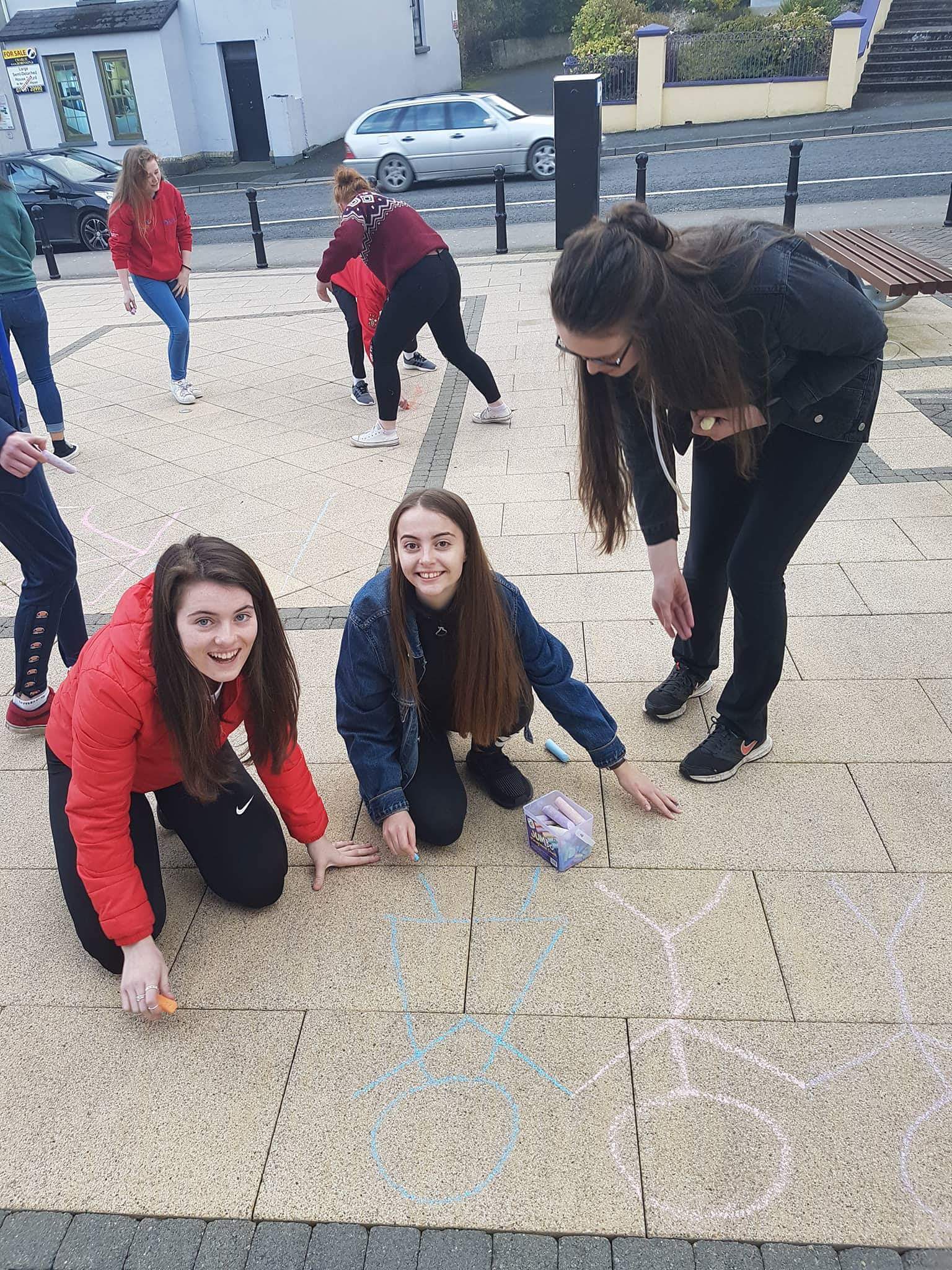 Organised by BeLonG To, the National LGBT Youth Organisation, Stand Up Week was launched by Education Minister Richard Bruton, which has become the largest LGBT anti-bullying campaign in Ireland.
According to research conducted by BeLonG To, 1 in 3 young LGBT+ people aged 14 – 18 have attempted to take their own lives because of bullying, rejection, and pressures to hide who they really are.
The findings make the strong case that young people are being left behind as Ireland becomes more progressive and inclusive of the LGBT community, the organisation says.
Bullying puts the mental health, wellbeing, and potential of LGBT students at serious risk.
Students are still reporting high levels of LGBT bullying in Irish post-primary schools. 67% of LGBT+ young people witnessed bullying of other LGBT students and over 50% of them personally experienced bullying. One in four missed or skipped school to avoid negative treatment due to being LGBT.
To learn more about Stand Up Week, visit http://www.belongto.org.
Note: If you are a young person who has been affected by the contents of this article, please talk to someone you trust such as your parents, siblings, friends, and teachers.
Barnardos says: "If you are being bullied, you are not alone. Bullying is a common problem and help is available. ALL bullying is wrong and it is important that you talk about the problem with someone you can trust."
Tags: