Christmas has come early as Christmas FM is set to broadcast to Donegal for the first time ever.
Festive jingles will be on the airwaves across the country from 1pm on Tuesday.
You can listen in in Letterkenny by tuning to 105.7FM.
The station will also be broadcast online at christmasfm.com and on Virgin Media Channel 900.
The volunteer-run station has this year partnered with Sightsavers, an international charity working in the world's poorest countries to eliminate avoidable blindness and promote equal opportunities for people with disabilities.
A full list of frequencies can be seen below: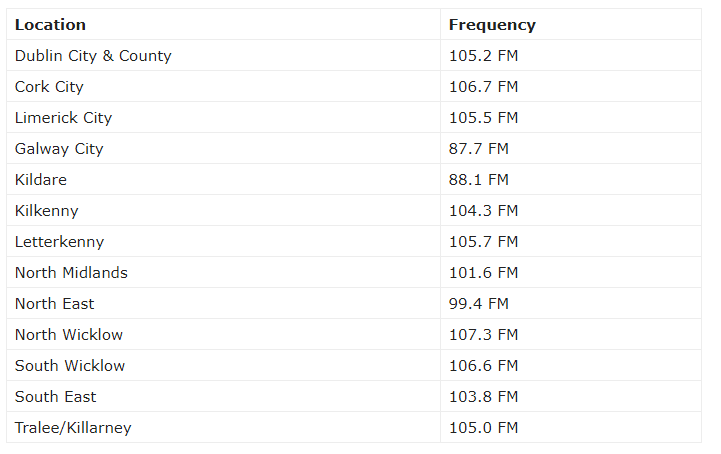 Chief Executive of the Broadcasting Authority of Ireland (BAI) Michael O'Keeffe said: "This is the tenth year that the BAI has granted a temporary sound broadcasting licence to Christmas FM and we are delighted to see it returning to the airwaves.
"With a fantastic fundraising record, Christmas FM underlines the value of radio in the everyday lives of people in Ireland."
Tags: