The male grooming experts at Mavericks Traditional Barbershop Letterkenny have some great gift ideas for the man in your life who likes to look, feel and smell like a dapper gent this Christmas.
Ladies and Gentlemen, this week we are bringing you some quality solutions and ideas for "what to get him for Christmas".
Let it be your brother, dad, husband, boss, boyfriend, bit on the side or Kris kindle, Mavericks Traditional Barbershop has the perfect gift for him.
We are stockists of premium grooming products for gentlemen. We will only stock products that are the best in their market or sector, products that we can stand by and we know that it's the best our customers can get. Our range includes Proraso, Layrite, Dapper Dan, Kent, Pinaud, Dr. K and many, many more.
Our No. 1 gift for Christmas:
Maverick's gift voucher
Every gentleman needs to sit in the Red leather seat and get the Mavericks treatment at least once. Let it be a traditional hair cut, beard trim or luxury hot towel shave, he is sure to be impressed.
A coffee while he waits, some live football, great atmosphere, unrivalled customer service not to mention quality workmanship is the reason men are returning to Mavericks time after time. Our best seller last year & sure to be a winner once again this year…..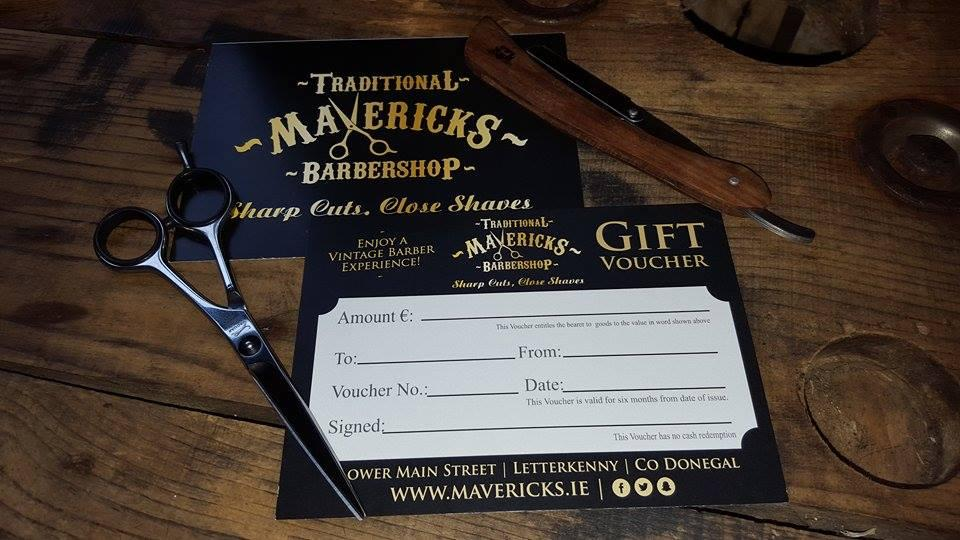 Stubble to Short Beard
Proraso Beard Grooming Kit €55
For the gent that sports anything from stubble to a short beard. This will help keep it fresh, hygienic, soft and in tip top condition with some of the best Beard grooming products available. Includes 200ml Beard Soap, 100ml Beard Balm 30ml Beard Oil and a complementary Mavericks Voucher!

Hair Care
Mavericks Hair care Kit €25
Mavericks hair care kit is all a man needs to maintain his look, starting off with a complementary Mavericks voucher to get him looking his best it comes complete with Mavericks hair gel, and Mavericks Matt clay, two great products that will shape anything from bed head to short and crop. Includes a complimentary voucher for a traditional hair cut!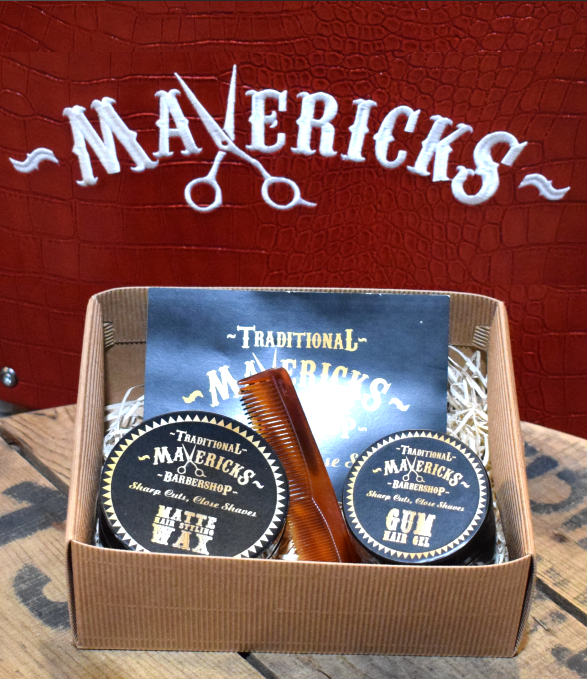 The Man Who Shaves
Proraso Shaving Tin €30
The ideal gift for the man who shaves! This fantastic presentation tin is full of the best shaving products from Proraso. It contains the essential products for the perfect wet shave, Eucalyptus Shaving Cream Tube 150ml, Eucalyptus Pre and Post Shave Cream 100ml, Eucalyptus After Shave balm  100ml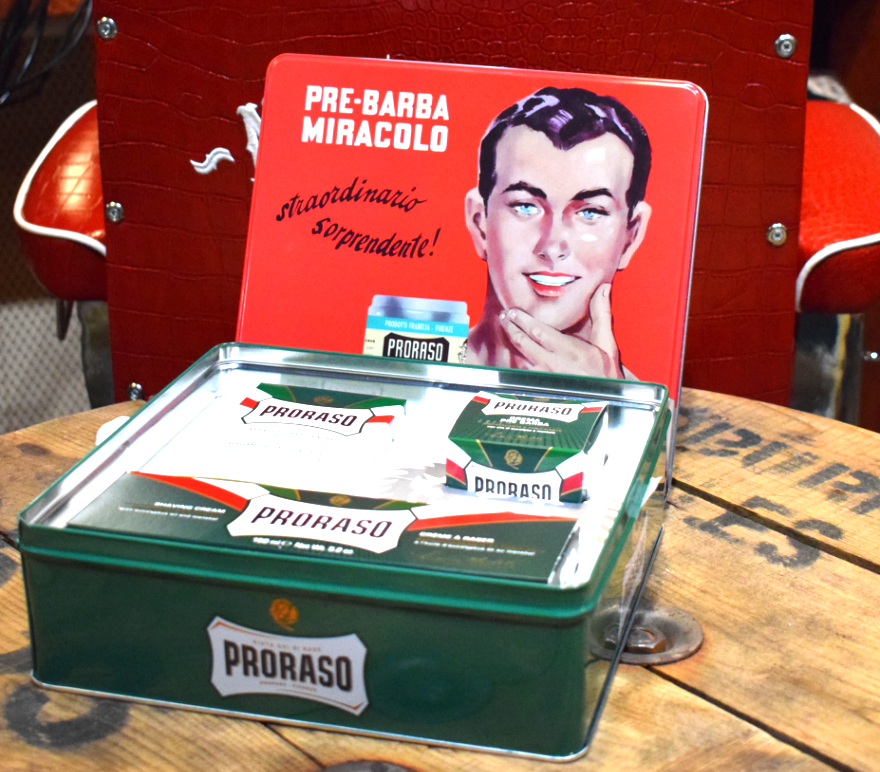 Something different:
Marvis Toothpaste Flavour Collection €25
We are just after introducing the Marvis toothpaste range. A range of 7 masterpieces of taste that conquer at the first sampling. Marvis has combined unique flavours, maximum protection, an unmistakable fresh sensation and extraordinary whitening.
This range is capable of capturing those who are curious and open minded. For Christmas we have got our hands on a Marvis flavour collection of their toothpastes which includes Whitening, Liquorice mint, jasmine mint, ginger mint, classic mint, cinnamon mint and aquatic mint.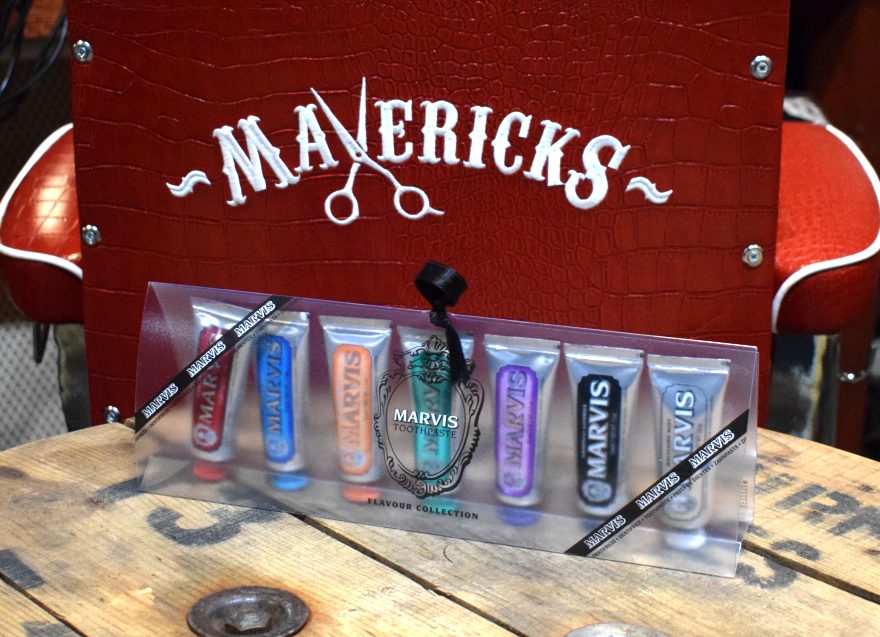 Grooming Hamper
Mavericks Deluxe Hamper €160
The Mavericks Deluxe hamper is the Rolls Royce of male grooming. Get him this and he is putty in your hands, you will officially own him!!!!! Complete with grooming products such as a luxury Haryali cut throat razor and derby blades, Proraso aftershave, mavericks hair gel, vines hair tonic, styptic matches, Marvis 75ml classic mint toothpaste and many many more, Not to mention a complimentary gift voucher worth €40.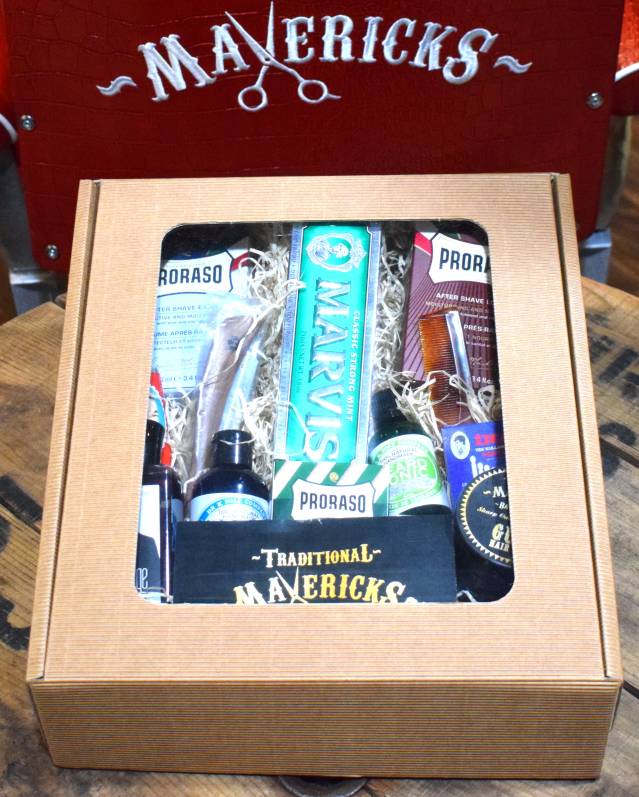 If it is a dapper gent you are buying for then we have the products for him, another popular option is to call in store and select any products that you wish and we will make the hamper for you to your taste and budget!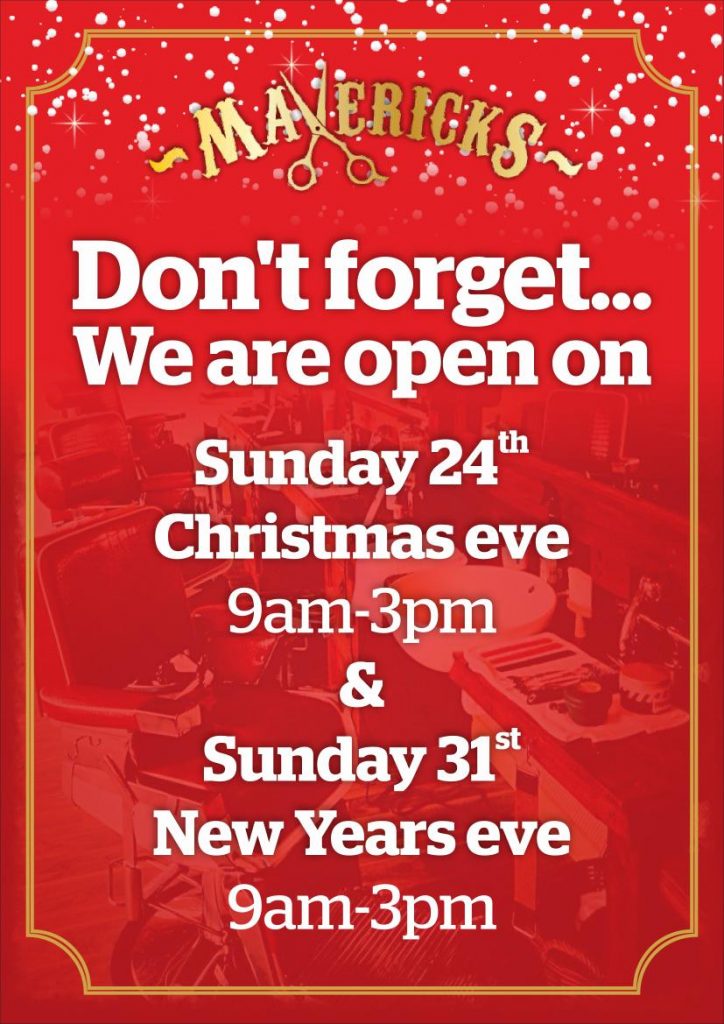 Call in store at Lower Main Street Letterkenny, you can also follow us on Facebook on https://www.facebook.com/Maverick-Traditional-Barbershop-1544230652533677/?fref=ts
Tags: