A driver had a lucky escape after smashing into a flock of sheep on the outskirts of Letterkenny.
The motorist struck the sheep just after 3am on the dual carriageway.
Three of the sheep were killed instantly when the man's Vauxhall Astra car ploughed into the straying sheep.
The man, from Derry, was not injured but was left shaken by his ordeal.
However, the man's car was undrivable after the collision.
The sheep have now been removed and Gardai in Letterkenny have appealed for the owner of the dead animals to come forward.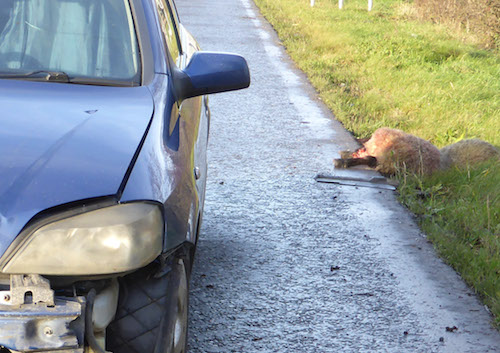 Tags: