The Letterkenny Credit Union share advice for couples on avoiding financial stress when planning their special day:
December continues to be the most popular month of the year for engagements, with 24% of couples typically embarking on planning their weddings come January. Considering, the average couple will spend €66 per guest, (a quarter will even spend €80), and will invite 159 of their nearest and dearest, going over-budget is definitely not something couples want to factor into their nuptial planning.
However a huge 50% of couples admit to doing just this. 15% said they went over-budget by as much as €5,000. On average, couples are now spending over €24,400 on their wedding and honeymoon – an 8% increase year on year. And with the cost of wedding venues, bands and photographers all on the rise, it's likely that many couples will need some guidance along the way to keep their spending in check.
Paul Hume, Chairperson of Letterkenny Credit Union says: "Wedding costs are up right across the board. Bands were up by 25%, venues by 9% and photographers by 8% in the last year, so it's understandable that even with the best intentions in the world, couples can end up spending a lot more than planned.
"Indeed, it's expected that around 17% of couples will have to borrow to cover the costs. Here at Letterkenny Credit Union we can assist couples to work within their budget and can help them to plan in advance what they realistically can afford to spend.
"We are encouraging all of our members, including those who might have dormant accounts or who might not have used our services in a while, to drop in and chat to us about avoiding financial stress when planning their special day."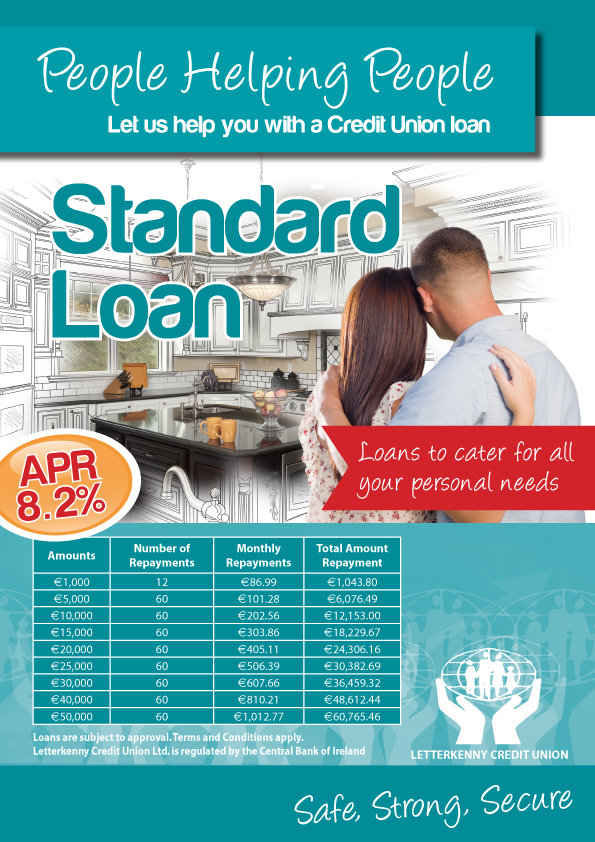 Paul says there are some items that should be on every couples' wedding checklist to help ensure they don't get into unnecessary debt:
Start with setting a budget – and ensure you do so

before

you approach any venues, dress shops or wedding vendors. It won't be the most exciting part of your wedding plan, but it's essential to avoiding unnecessary stress. If you parents or relatives are helping out with covering some costs, ensure they are involved in this budgeting process also and that you arrive at a budget that everyone is comfortable with.

It goes without saying, but do your research. Shop around and compare prices, even if you have seen your dream venue or heard your favourite wedding band, take a look at what competitors are offering before you sign the dotted line.

Be up front with your wedding vendors. Let them know that you are working to a budget and be honest with them about how much you are willing to spend. They will more than likely try to accommodate your budget, and if it's not a good fit, move on.

Ensure that you read all contracts thoroughly before signing. Be aware of deposits, when you have to pay the total amount etc. and pay attention to any additional fees or charges. If you are uncomfortable with any fee or clause in the contract, question it before you sign.
Paul continued "We understand that there will always be couples who have no option but to borrow in order to make their dream day a reality, and we always stand ready to assist them too.
"At Letterkenny Credit Union, we will only propose wedding loans with realistic terms, which can be paid back in a way that works best for each couple. We offer our wedding loan at the fair and reasonable rate of 8.2% APR**, and we are happy to work with every couple to ensure that their repayment plan suits their individual circumstances.
"We don't have any hidden transaction fees or charges, and should any couple wish to pay back their loan early, they can easily do so without incurring any penalty or additional fees."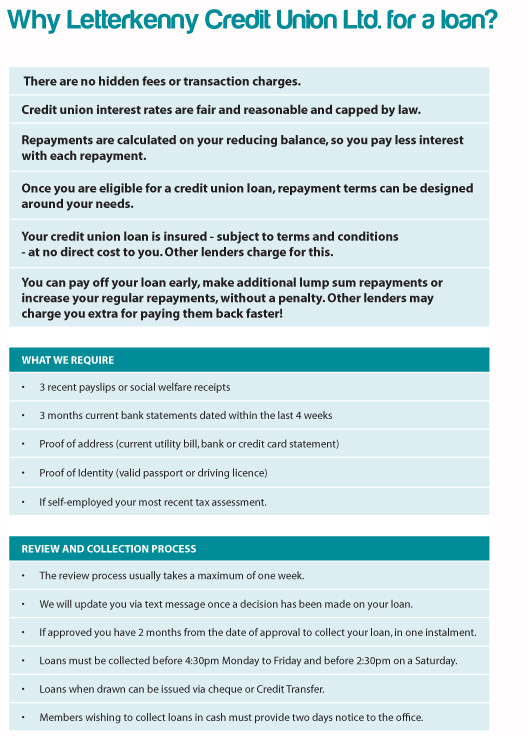 Paul added: "We also offer great value Travel Insurance through coveru.ie and foreign exchange for that all-important honeymoon. In short, we do everything we can at Letterkenny Credit Union to ensure that couples in the Letterkenny and surrounding area have their dream day without any of the financial stress."
*All findings; www.weddingsonline.ie 2017 Wedding Survey
** For a €20,000, 5 year variable interest rate loan with 60 monthly repayments of €405.06 an interest Rate of 7.95%, a representative APR of 8.2%, the total amount payable by the member is €24,301.02. Information correct as at 18/12/2017.
Tags: