Today, 2nd January 2018, is a very special day in the history of a local tyre company, Ulster Tyres. 40 years ago, on January 2nd 1978, Ulster Tyres was founded by husband and wife team, Joe & Brighid McGinley.
Prior to this, Joe had been working for a long number of years in the tyre industry. After a number of years serving as a director in another tyre company locally, he saw an opportunity for an opening in the tyre trade offering tyres to the specialist tyre retail trade, the car dealership sector and the consumer retail market and after taking the plunge to open their own business, they have now grown Ulster Tyres to become the biggest tyre distributor in Ireland.
Reflecting on the past 40 years Joe commented, "Celebrating our 40th anniversary is more than a milestone, it's a launch point into our next era of successful product offerings and for customers who depend on our services. Environmental sustainability, road safety and social responsibility have always been a commitment of ours and these are still of the utmost importance to our brand."
"Our first premises was located beside Whitehouse Motors in Ballybofey but the business quickly outgrew this premises, and in 1980, we moved to a purpose built warehouse and tyre fitting unit in Stranorlar & we have never looked back. In 1982, we opened a second outlet at Port Road in Letterkenny and 1984 we trebled our warehouse space and then in 2000 we added a multi-million euro extension to our premises at Stranorlar." says Joe.
Ulster Tyres place their success on their vision, customer service & offerings. They are known for doing things differently. Their vision and their teams hard work ethos has made them the most respected industry leader in providing the best products services and solutions in their industry through constant innovation. At Ulster Tyres they adhere to strict professional standards and are known to set themselves apart from their competition.
Brighid a native of Annagry, was the financial controller & joint director of the company. Three of their four children have also been involved in the business over the years. Anne Marie, Yvonne & Fiona have all worked in the business and Fiona, now runs the company.
"Our parents instilled core traditional values in us growing up in a family business, that the customer must always be looked after & we owe alot of this to the team we have had over the past 40 years, they have all played a part in our success and that shows today, 40 years on. They have been a driving force because they offer and deliver exceptional customer service. It's not always about offering the right brands at the right price, our team are committed to continuing our traditional values & visions and I am looking forward to bringing the business along to the next big milestone." says Fiona.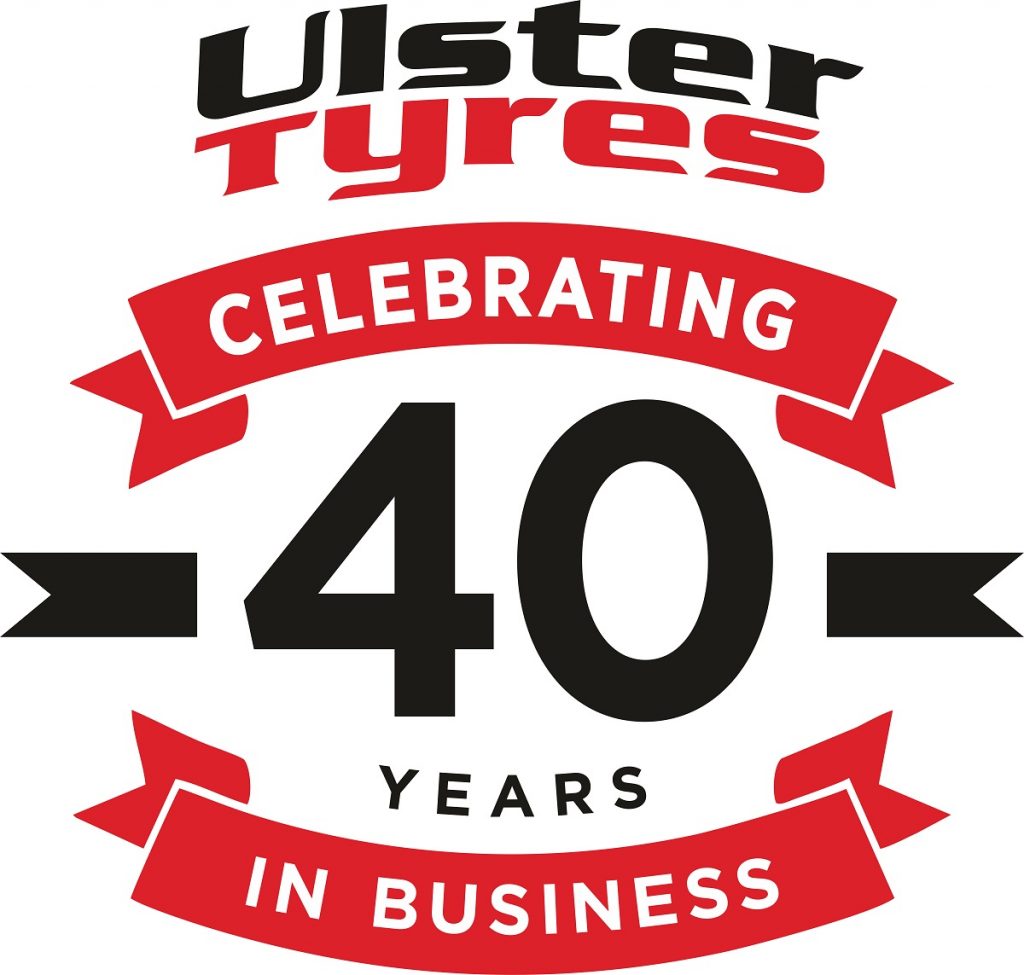 "We have had a long association with our local community, one of them being The Finn Harps Soccer Club and we encouraged soccer players in the League of Ireland for a number of years, by sponsoring a "league of Ireland's top goal score", which was an incentive for players from across Ireland's clubs to score, we presented the winner each year with a cash prize! I wanted to make sure I gave the players an incentive to encourage them to score plenty of goals". commented Joe.
Ulster Tyres has storage capacity of over 60,000 square feet. They offer a substantial array of products to both trade and retail customers throughout Ireland and locally. The company & their team are highly respected as a single source point of information within the industry and are now the longest established tyre wholesaler in Ireland. They have over 200,000 tyres in stock at any one time.
"From constantly introducing innovative business practices our core values from integrity, respect, accountability, open and honest communication, leadership and innovation have stood to our Ulster Tyres brand & name" concludes Fiona.
Tags: