One Donegal bar is hosting a big celebration for Women's Christmas this weekend with a great offer for a girls' night out.
The Old Orchard Inn Letterkenny are marking the Little Christmas holiday with a party on Friday January 5th and Saturday January 6th.
The event will celebrate the end of Christmas in style with Champagne on arrival and a tempting dinner offer alongside a premium G&T or cocktail. Both nights will feature live music and a DJ – all for just €25!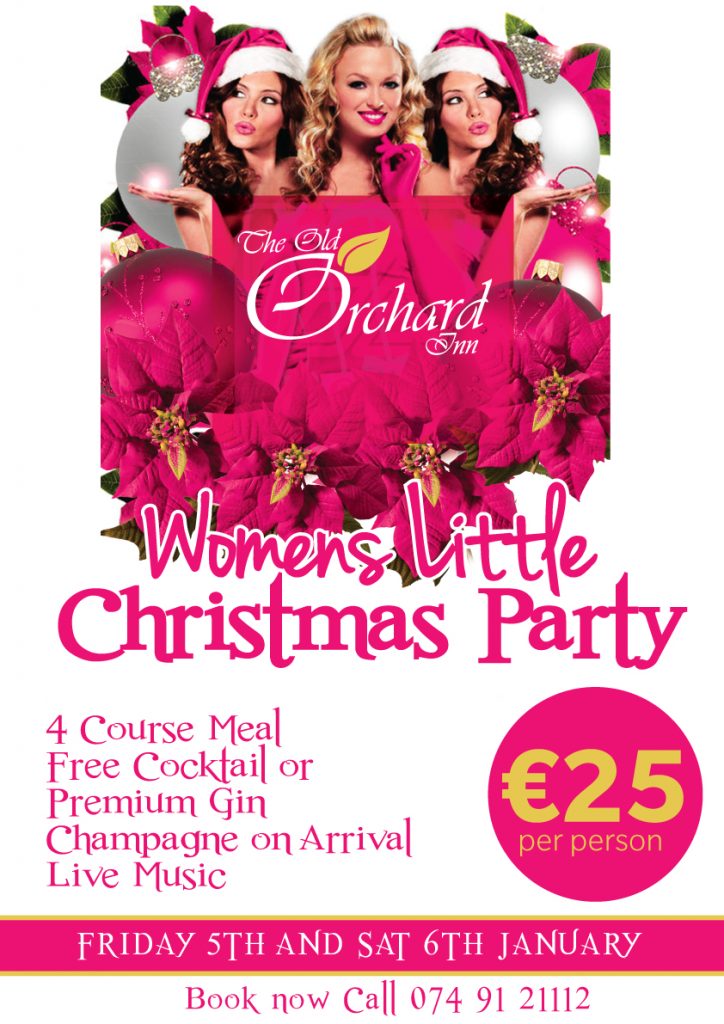 Nollaig na mBan, or Little Christmas, takes place each year on January 6th. It's a traditional holiday that marks the day when decorations are taken down, Christmas is over, and busy women can finally put their feet up. The day celebrates all that women do over Christmas (and the rest of the year for that matter) and it presents a chance for women to get together and have fun.
Bookings are already being taken for tables at The Orchard Inn, so if you want one last hurrah with your sisters and girlfriends before party season ends then get planning for this one. Call 0749121112 for bookings.
Follow the event on Facebook for more updates before this weekend!
Tags: