Cadbury's are about to send chocolate fans into a frenzy today after announcing the release of brand new white chocolate creme eggs. 
However, the new eggs will be incredibly rare to find, and those who do get their hands on them are in for more than a sweet treat.
There are just 78 white chocolate creme eggs released throughout Ireland disguised under regular creme egg wrappers. If you're lucky enough to find one, you won't have just gained a chance to taste the new creation, but you'll be a prizewinner too.
If you open an egg wrapper to discover one of the white chocolate eggs, then you get a number to call to claim a cash prize up to €1,000.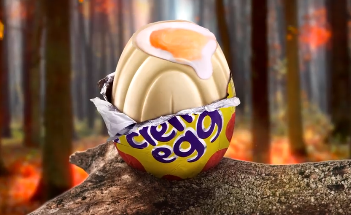 Cadbury shared prize details today: 13 of the white Creme eggs are worth 1000€ each and the remaining 65 are worth 100€. There will be one x 1000€ white creme egg distributed somewhere across mainland ROI each week for the 13 weeks of the promotion. Each week, for 13 weeks, 5 x 100€ white creme eggs will be made available to be won. 
This promotion began on January 1st and will last until 1st April 2018. So let the egg hunt begin…
Tags: