The McGettigan's Group have launched an exciting competition with an amazing opportunity for local music acts.
The McGettigan's Sunday Sessions invites local musicians to apply to perform in McGettigan's Bar or Warehouse Bar + Kitchen in Letterkenny, with one act ultimately earning a chance to perform live on the main stage at the Paddy's Day Festival 2018 in Dubai.
Last year's festival had some of the biggest Irish acts including The Coronas, Gavin James and Walking On Cars.
The Sunday Sessions winners will get to celebrate St Patrick's Day in Dubai, incredible exposure and flights and accommodation for the duration of their stay are also included.
Bands and solo artists are invited to apply for this competition, and the judges select five acts per venue to perform live at your local McGettigan's or Warehouse Bar + Kitchen on a Sunday night, over a 5 week period. Each act will perform one live gig.
After a stage of heats, the overall winner will be chosen by an expert judging panel, panellists will include members of the music industry.
For entry requirements and details visit www.mcgettigans.com/sundaysessions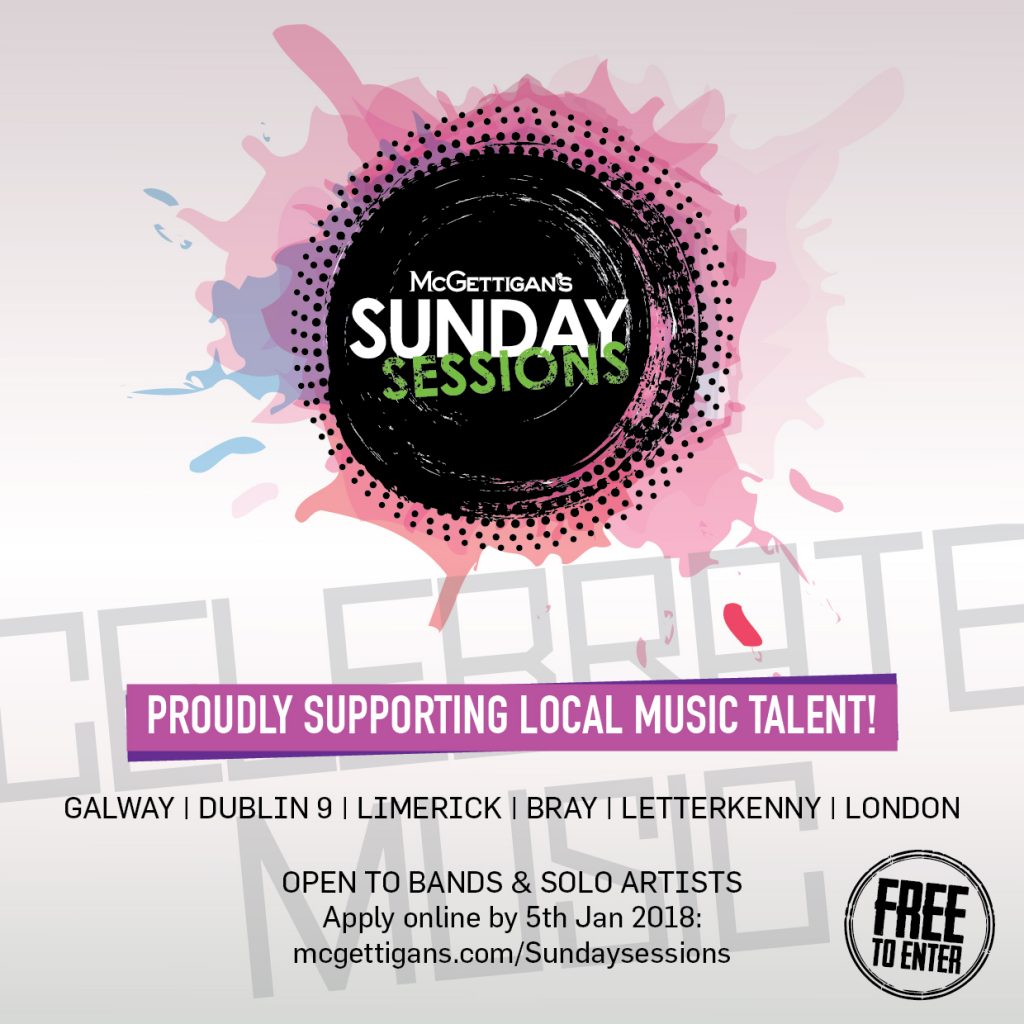 Tags: