Kelly's Diner is getting a major facelift this month, and while the restaurant will close from the 8th-20th January, customers will be kept satisfied with half price food offers instore.
Kellys Diner Mountain Top Letterkenny has become synonymous over the last several years in leading the way when it comes to bringing something new to their customers.
Next Monday sees staff and management start another chapter in their award-winning Diner Restaraunt with a major refurbishment.
Owner Mairtin Kelly said the success of his previous revamp was all down to his travels to New York for inspiration. The latest renovation takes inspiration from other popular family bar and grills.
Mairtin said: "This time around I wanted to do something different and took inspiration from range of family diners in the UK, Huck's in Centre Parcs being one of many.
"Kellys Diner has become over the years a great place for all the family and proof of this was winning the Best Family Restaurant in the north west and Northern Ireland for the second year in a row."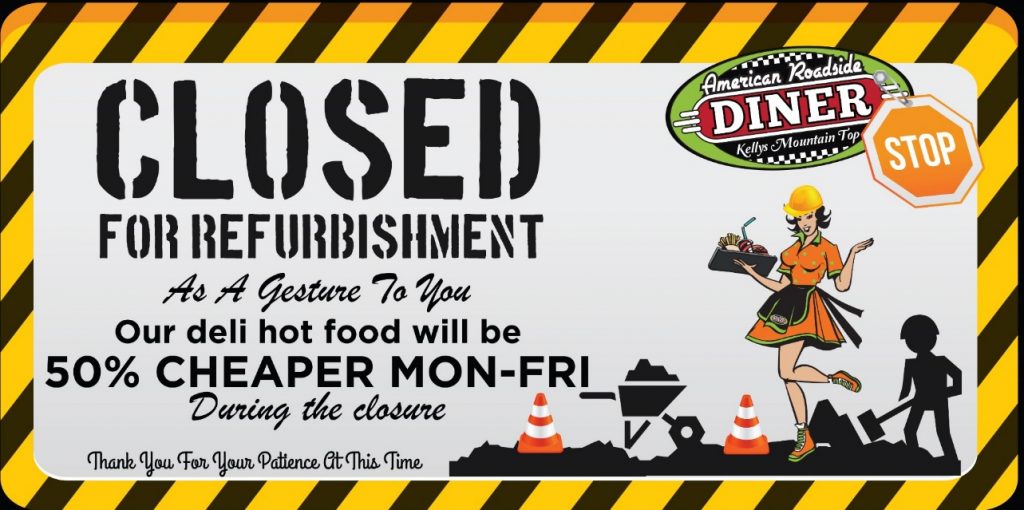 Kellys Diner will close from the 8th January for this extensive revamp and are planning to reopen on the 20th Jan. 
As a gesture to their many customers for the inconvenience Mairtin and the staff are doing all hot food from the award winning Centra for 50-% off the normal price Monday to Friday during the renovation. Also on the menu is the famous Diner all day breakfast with free tea /coffee and toast for only €3.50 takeaway.
"Exciting times ahead at Kellys Diner and with the new diner opening in only 10 days I'm absolutely certain that people will love what they're going to see," Mairtin said.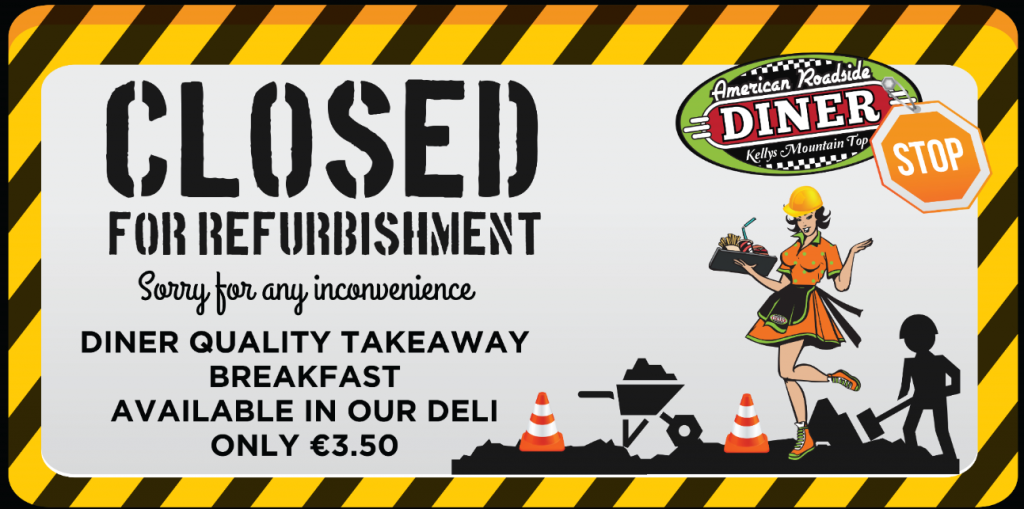 Tags: