The male grooming experts at Mavericks Traditional Barbershop Letterkenny share a (hair-raising) guide to the iconic quiff. 
One of the most iconic haircuts to have ever graced men's heads, the quiff has been about since the 1950s. In the lead up to Christmas here in Mavericks we noticed the quiff starting to come back in again.
From a subtle version to a high volume, from texture to slick, the quiff suits a wide range of ages, face shapes and personal styles.
According to research, it's also judged one of the sexiest by women. When quizzed by styling product company Fudge on which haircut they are most likely to swipe right to on dating apps, 28 per cent of the 2,000 females asked picked the quiff.
"The quiff has always characterised "I don't give a s#!t, and it portrays confidence"
"It's a hairstyle that literally takes up more space, so it makes you stand out and gets you noticed."
The fact that the hair was piled upwards also meant that it had a natural tendency to flop forwards, demanding constant attention.
Choosing A Quiff Style
Essentially a quiff is some form of side parting with the hair styled towards the back. Some of the time the fringe sits higher than the rest of the hair.
What goes on after that is completely up to you, but when choosing your own style of quiff, one of the most important factors to take into consideration is your face shape.
Quiffs are especially good for those looking to elongate a round face. You also need to consider your type of hair, if you have curly hair don't even think about a slicked-back quiff, it just won't work.
The Classic Quiff
Working with your hairstyle giving it a relaxed parting and tapering down the sides and back. Best finished with Dapper Dan Matt Paste.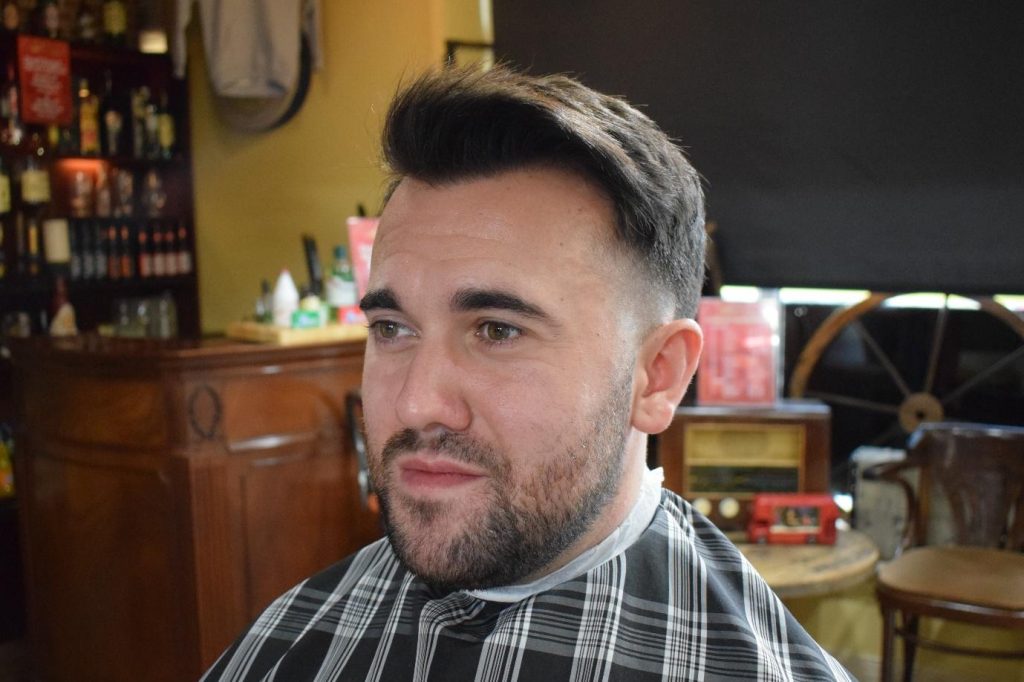 The Undercut Quiff
A sharper, sleeker take on the old-school classic, the undercut quiff retains an authentic vintage feel, but also looks modern and edgy.
The style works best when there is plenty of hair on top which can be slicked back, but bear in mind that, generally, the longer the hair is, the more time it will take to style. If going for a textured look again Dapper Dan Matt paste would be best or if the slicked look is what you want Layrite pomade will do the trick.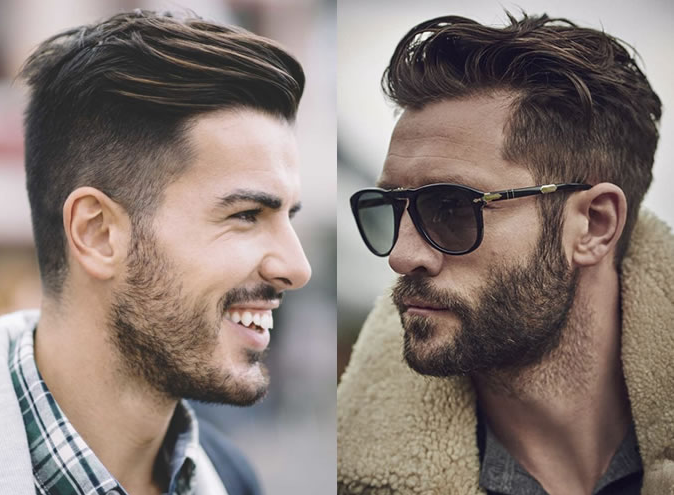 The Slick Quiff
This quiff is very reminiscent of the old school gangster era. A very sharp defined style that is both clean cut and no nonsense. Looks great when finished with a skin fade. Best product to achieve this look is Layrite.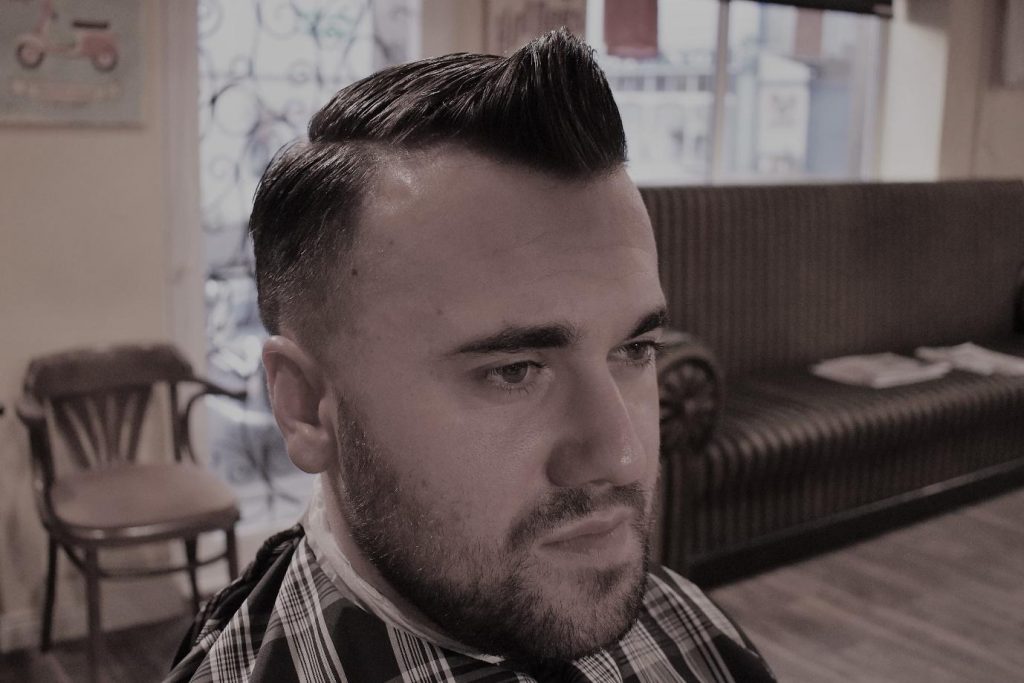 The Textured Quiff
A less formal, more relaxed take on the traditional quiff this version is less about sleekness and shine and more about matte natural texture. This also makes it easier to maintain. A great choice for guys with hair that is difficult to control. Whether it is complemented with a fade it is up to you. Achieve best results with a volumizing powder.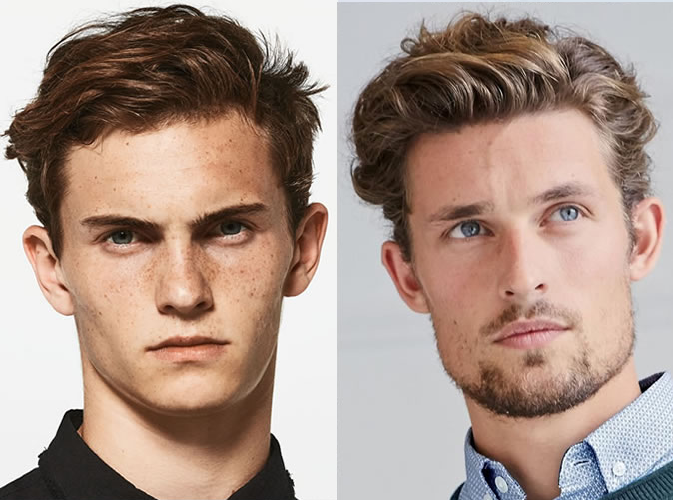 When it comes to styling a quiff a hair dryer is nearly always an essential. You need the hot air to get volume and to style it back and a blast of cold air to hold. The hair dryer will go hand in hand with a round brush to manipulate the hair into place.
If going for a quiff and you have a good barber, watch him/her style it and ask him/her for advice, if you have a good barber they will only be too glad to talk about styling your hair and tell you everything you need to know, which will be specific to your hair and your style.
For more info or if you're thinking about going or a quiff why not call into us in Mavericks Traditional Barbershop, Lower Main Street, Letterkenny.
You can also check us out on Facebook (www.facebook.com/Maverickstraditionalbarbershop), Instagram (maverickstraditionalbarbershop) or Twitter www.twitter.com/mavericksbaber 
Tags: