The people and produce of Donegal are at the heart of the new cookery book by Celebrity Chef Brian McDermott.
Brian McDermott's Donegal Table includes almost 100 recipes for tasty, healthy food based around traditional dishes and local ingredients which every family can make and enjoy.
The book also contains stunning photographs of local farmers and fishermen at some of Donegal's most iconic locations.
The front cover and much-anticipated book title- which has just been released – includes fishermen showing Brian the day's catch on Greencastle pier, and the recipes it has inspired him to create.
Brian McDermott's Donegal Table, published by O'Brien Press, is launching 12th March with a forward for the book written by chef Neven Maguire.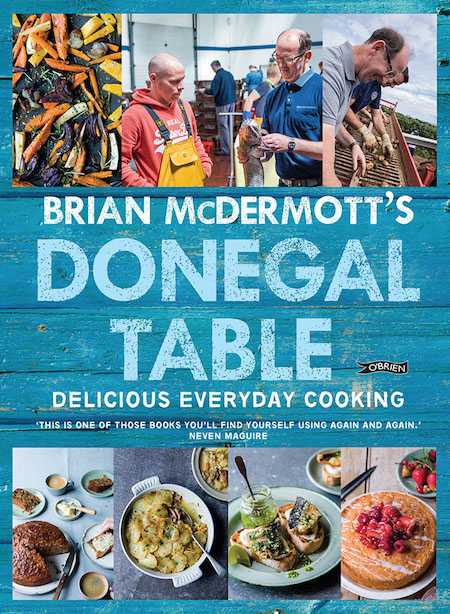 Fans can pre-order the book today!
Tags: