Iarlaith Mac Fhionnghaille has scooped two major awards at the BT Young Scientist Exhibition in Dublin for his innovative project that demonstrates the effects that alcohol can have on motorists' driving.
The fifth-year Coláiste Ailigh student's project involved analysing volunteers' driving skills on a driving simulator before consuming four units of alcohol, and after. Four units of alcohol is equivalent to two pints of beer (4%) or two glasses of wine (13%).
Iarlaith's project won the first prize in the Senior Individual Social & Behavioural Sciences Category, and also the prize for the Best Project "as Gaeilge".
Iarlaith, a St. Eunan's club member, wanted to thank the club members that supported his project.
"Please pass on my thanks to all the club members that came to Coláiste Ailigh last weekend to take part in the driving simulator," he said.
"I had 107 people show up in total to take part, which gave me a great sample size to make my project very realistic in terms of statistics and I couldn't have done it without the support of club members.
"Thanks also to my Science teacher and Principal, Micheál Ó Giobúin who was a great support to me throughout this project and to the whole school community."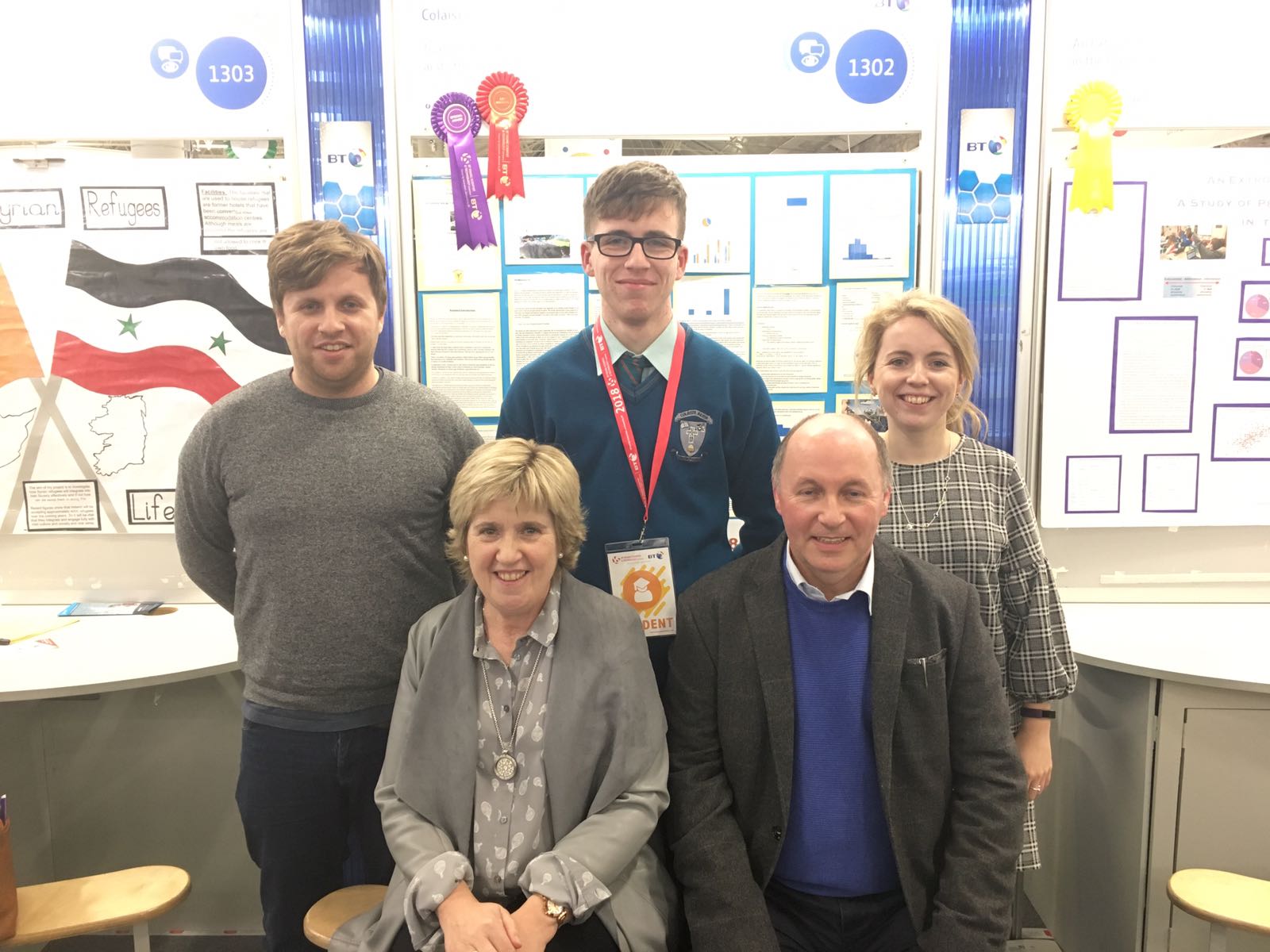 Iarlaith is pictured with Micheál Ó Giobúin and with members of his family (Iarlaith is the son of Gerard and Meadbh).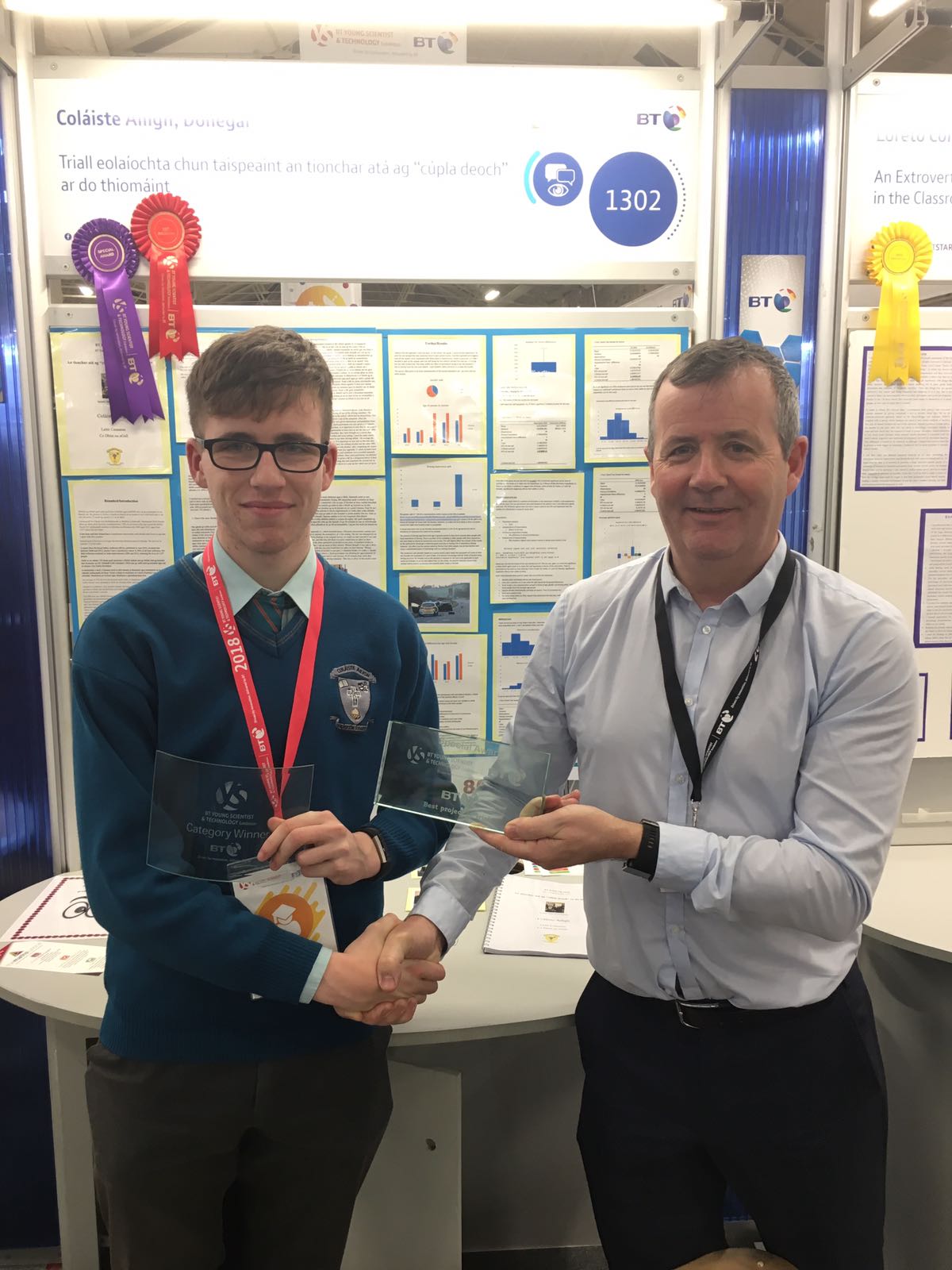 Tags: