Developing Innovative Leaders: The Department of Business Studies at Letterkenny Institute of Technology is now accepting applications for the Master of Business (Executive) in Innovation & Leadership starting in February 2018.
This course allows private sector business leaders in the North West and across Ireland to develop their leadership skills within their own workplace, by providing a strong academic grounding alongside the development of practical, on the job leadership skills.
Current student Charlie 'the Yank' Boyle, CEO & Managing Director of Customer Service Excellence Ireland, says that the course helped him to expand his business outside of the North West and into the UK.
"I created a Customer Service Excellence programme in 2012 and this was based at the Colab which is part of LYIT," Charlie told Donegal Daily.
"This was supported by the Enterprise Ireland New Frontiers initiative for start-ups. The past 12 months has been really good and we have contracts with 30 UK based shopping centres, Lidl Ireland, Cliffs of Moher, Heineken, Aurivo and others. We also have been invited to provide training to the Educational Training Boards and in total have six staff here and in the UK.
"It is no coincidence that the jump in business came when studying this Masters. It also challenged the business in ways that would not otherwise have happened.
"I liked the way the Masters related and linked to your work and I had been to a few sessions of the previous years modules and the feedback was very good."
The Mullaghduff man explains that not holding a primary degree did not hold him back from pursuing this course, and adds that after hearing of other people's experiences at LYIT he felt that enrolling was the right choice for both himself and his business.
"I didn't have a primary degree in applying to do the Masters so I had to create a work portfolio based on work experience and go through an interview as part of the Recognition of Prior Learning process.
"I know a few people who had completed the MBS like Mark Sharkey, Eunan McIntyre and Annette Houston and they were all raving fans of it and the benefits they found. I had considered doing one at DCU but I just didn't get the same positive feedback.
"Patricia Doherty and Oran Doherty were really helpful and encouraging in helping me get through the initial challenge of not having the primary degree. There is an RPL process and I had to put a bit of work into that and overall the support was there always."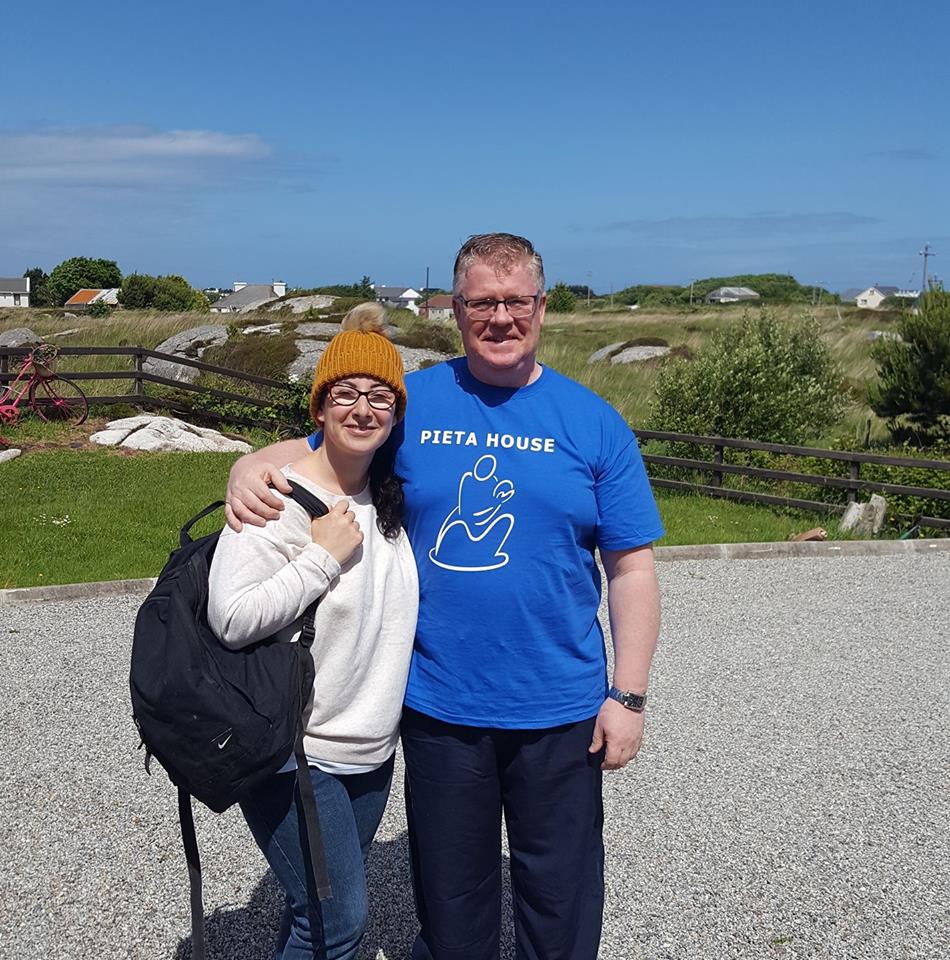 The focus on applied knowledge acquisition is one of the biggest draws for Charlie, with a well-rounded blend of both theory and practice being offered on the course. For this reason, Charlie says he would recommend this course to anyone interested in furthering their education and boosting their business.
"The method of Action Learning was really interesting and very helpful. I had just started a new business and although many might say the timing of doing a Masters was crazy, it was the very opposite. Linking the learning to the work and back again to the various modules has made a big difference. The method used in this LYIT Masters is seen as edgy and innovative and it is little wonder that it attracts applicants from all over Ireland, and one from Scotland in our class.
"The biggest skill I learned from my studies is the ability to see different perspectives. My thinking was much too narrow and that was not good as I was closing myself off to possibilities. I suppose it also gave me the ability to research better and to look for the academic evidence backing a business decision or direction. Nothing is ever black and white.
"I think it is an outstanding course and the reason is the use of Action Learning. The Course Directors are also very committed and hugely supportive. The range of those taking part varied from Retail to Pharma and from Creatives to Detailed types."
There is, of course, a bit of fun on offer as well, with morale being very high on the course.
"The bond we created within our group was one that drove us on and that varied from weekly catch-ups to slagging the hell out of each other or 'banter learning' as we called it."
The time and energy that goes in to obtaining the Master of Business (Executive) in Innovation & Leadership is worth it, Charlie says, and is unique in its blend of both the creative and the practical.
"The course covers areas that are relevant to the participants and allows you to study through your business role with direct impact from the learning.
"Although there is a serious commitment required, the interest and motivation is maintained by the support of others who are also on their own journey of learning through their workplace issues and their commitment to improve.
"This is a really good course because there was a lot of work put into it by LYIT and the visiting lecturers such as Peter Kawaleck from Manchester Business School were outstanding."
When asked what he would say to someone considering enrolling for the course, he said: "Do it. The best time to have done it was ten or twenty years ago… but the next best time is now.
Tags: