Arklu, the company behind Lottie dolls, which are based in the Colab on the Port Road, Letterkenny are recruiting two experienced individuals to join the senior management team.
Arklu are currently recruiting for a Chief Technology Officer and a Business Development Manager.
Team Lottie are passionate about preserving the magic of childhood with the award-winning 'Lottie' doll range that is sold across the world. We are recruiting for our head office in Letterkenny, Co. Donegal.
The roles are permanent full-time, and both roles provide an excellent opportunity to develop your career in tandem with the growth of this exciting SME. Be part of a vibrant team making a real difference, who are at the forefront of innovation in the toy industry! For more information, please visit our website www.lottie.com.
To apply, please email HR@arklu.com with a CV and cover letter. Arklu is an equal opportunities employer. Closing date for applications is close of business on Monday, 5th February.
Chief Technology officer
Location: Letterkenny, Co. Donegal
Salary: Competitive
Terms: Permanent, Full-Time
Reporting to: Managing Director
Role Description
• Member of the Senior Management team, taking full ownership of implementing our e-commerce business
• Digital Marketing
• Create, manage and execute strategies to drive online traffic across B2B and B2C E-commerce platforms
• Daily data analytics insights
• Weekly KPI targets on the impact of the implementation of the daily data analytics insights
• Seek to improve the usability, design and content and conversions of our various country-specific websites, as well as the launch of a wholesale website
• Championing the use of the ERP system among the whole team, also ensuring that the ERP system is always fully-synced up with everything else in terms of finance, inventory and customer relationship management
• IT risk management implementation
Candidate Profile
• A highly-organised and adaptable self-starter who works to own initiative
• Proven track record of leading and implementing the digital strategy
• Proven record in increasing online activity
• Ability to develop and lead a small team to achieve the business strategy
• Financial awareness and departmental budget management
• Strong attention to detail/accuracy and excellent analytical skills
• Consistently delivers quality outcomes in a timely and professional manner
• At Least 6 years relevant experience in a similar role in a fast-paced environment
• Extensive experience in digital marketing on Facebook and Google platforms
• Relevant 3rd level qualification required
This role is ideally suited to someone who has come from a large agency in Dublin or abroad and considering returning to live in the North West.
Business Development Manager
Location: Letterkenny, Co. Donegal
Salary: Competitive
Terms: Permanent, Full-Time
Reporting to: Managing Director
Role Description
• Core member of the senior management team responsible for Identifying and building new partnerships as well as maintaining and strengthening current relationships
• Identify opportunities for campaigns, independent retailers, key accounts and distribution channels that will promote the growth of the company
• Support and monitor the implementation of growth opportunities and brand development
• Formulate and ensure execution of a strategic business development plan
• Daily data analytics insights
• Proactive identification and implementation of operational efficiency
• Managing our CRM system
Candidate Profile
• A highly-motivated, self-driven individual who works to own initiative
• Proven track record of leading and implementing a business strategy
• Ability to develop and lead a small team to achieve the business strategy
• Exceptional ability to influence without direct authority
• Strong attention to detail/accuracy and excellent analytical skills
• Ability to draw insights and conclusions from customer feedback and translate into business actions
• Consistently delivers quality outcomes in a timely and professional manner
• Excellent communications skills
• At least 5+ years in a similar Business Development role
• Relevant 3rd level qualification required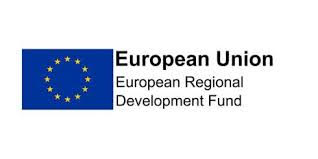 Tags: