As the ETB launch their latest diverse range of courses for 2018, Donegal Daily in conjunction with the ETB present a profile of learners who have successfully graduated from one of the many training programmes ETB has to offer.
This week Donegal Daily spoke with John Mc Glynn from Letterkenny, who has set out on a new and fulfilling career path in Healthcare.
John has been enjoying his rewarding work as a PA and care assistant for the past year since he qualified in Healthcare Support.
John, now in his early 50s, worked in Insurance for over 30 years before the business was sold and he took redundancy. He decided to pursue an entirely new path when he enrolled with Donegal ETB
"I fancied a change," John tells Donegal Daily, "I saw that course and I went for it. I was a bit unsure in the first few days but I soon settled in and enjoyed the learning and I made great friends."
Nine months later, John qualified with a QQI (Quality and Qualifications Ireland) Level 5 Award which gave him the essential foundations to work in the healthcare sector.
The ETB is known for helping people step up to new levels of employment, and John was no different. His work placement providers at Brentwood Manor Nursing Home offered to keep him on, so he had a new job to begin before he had even finished the programme.
"I like my work, it's very rewarding. I work part-time in the dementia unit at Brentwood. I wanted to experience different parts of healthcare so I started six months ago as a PA with the Irish Wheelchair Association as well," John said.
It may be a completely new career path for the former insurance man, but medical work was always in John's blood as his mother and father were both nurses.
John studied over 10 modules at the Letterkenny Training Centre, including anatomy, physiology, human growth and development, care of the older person, first aid, patient handling and more.
The work experience was one of the most beneficial elements, John said: "You learn a lot in work experience. I did 300 days and in that time I put my training into good practice. In fact, most of my class got work from their placements."
John said he would recommend the course to anyone considering work as a carer:
"I found the course good and the tutors were excellent. Definitely give it a go, and if you're older it might be daunting going back to school but you'll soon settle in.
"It's nine months of a lot of assignments and hard work but, if you're prepared to do it, it's well worth it. There is a good sense of satisfaction when you complete it.
"One thing you do need before you start is empathy – and that can't be taught."
John completed a mix of written and practical assignments to gain his qualification. Now, John is enjoying the daily rewards of caring for others, while he has a range of possibilities before him and a thirst for more experience:
"You need that QQI Level 5 Award to get started. Now that I have it, I might diversify into some other aspect of healthcare in the future."
Discover more about the Healthcare Support programme with Donegal ETB in Gweedore which is starting on the 26th of February, also available in Letterkenny and Greencastle by visiting www.donegaletb.ie
For further information on these programmes and others contact Bridin on  074-9120542
Email for course inquiries: coursesdonegaltc@donegaletb.ie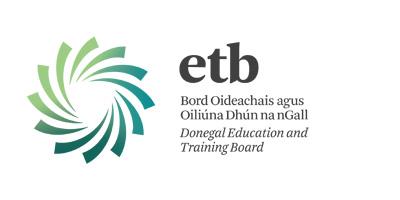 Tags: