Donegal-based toy brand Lottie Dolls are launching a new doll who has a very special event coming up. 
A Royal Flower Girl Lottie will be released by the Arklu company in April 2018 to celebrate the wedding of Prince Harry and Meghan Markle in May.
The Lottie brand has many close connections with the British Royal family, in fact, the name was inspired by Princess Charlotte in 2012 – many years before she was born!
Lottie the Flower Girl is looking for help from children around the world as she prepares a card for Prince Harry and Meghan.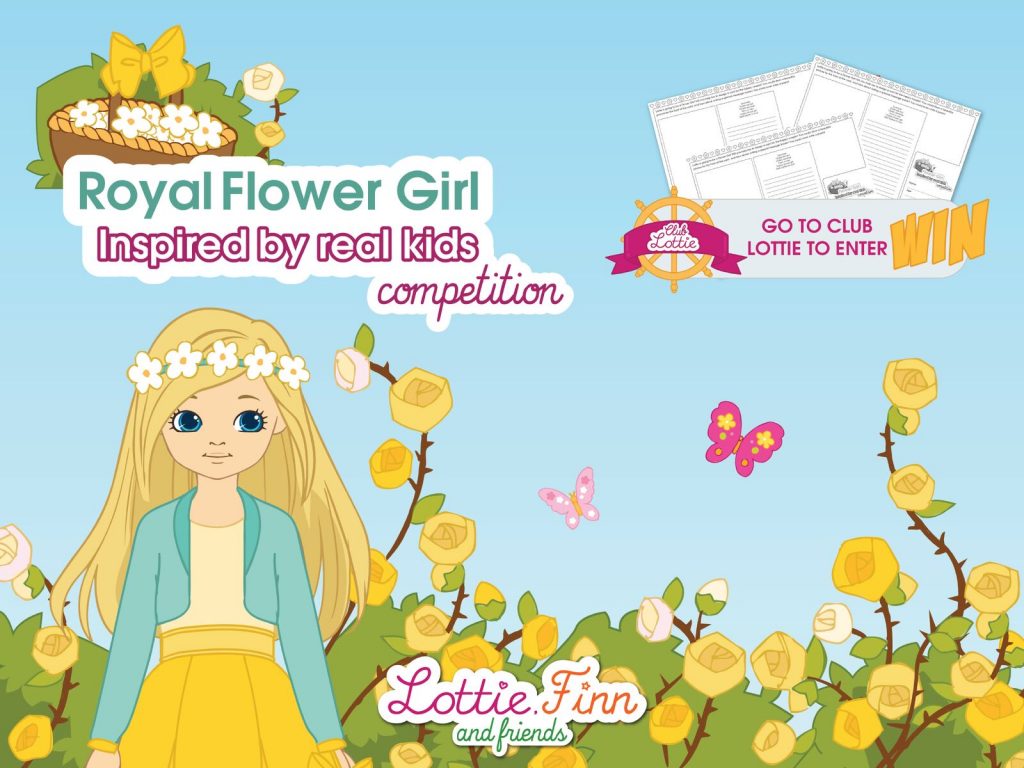 The competition calls on children to design a card for the happy couple and write a special message inside. Many children have been inspired to write poems, and the winning entry will be printed on a card inside the box.
Click here to give Lottie a helping hand and enter the competition: https://ie.lottie.com/blogs/competitions/flower-girl-lottie-needs-your-help
The Royal family are behind the very foundations of Arklu, the company behind Lottie Dolls which was set up by Ian Harkin and Lucie Follett.
Arklu was first established following the Royal wedding of Prince William to Kate Middleton. They developed a commemorative doll set of the couple which was launched in Hamleys toy store, and became a huge hit with kids, tourists and the collector market.
The company went on to develop its own brand of dolls and, in recognition its origins they presumed the name of the first Royal baby girl to be Charlotte (a process of elimination on the family tree) and named their brand Lottie.
Lottie is an empowering brand based on a 9-year-old child and is currently selling in over 30 countries worldwide.
The dolls are inspired by ideas sent to them by kids through their monthly competition. From Robot makers, to Pirates, Stargazers to Ballet Dancers the dolls focus on childhood and encourage kids to be themselves.
One of its dolls accompanied Tim Peake on his mission to the International Space Station, with the purpose of developing girls' interests in Science, Technology, Engineering, Arts and Maths.
Visit ie.lottie.com to join the club and find out more about the Flower Girl contest.
Tags: