DECLAN BONNER INSISTS Donegal's continuation in the Dr McKenna Cup has more than served its purpose following last night's victory over Armagh.
Bonner's team came good in the end to seal a 0-20 to 1-10 win over the side managed by Kieran McGeeney and set up a final meeting with Tyrone on the weekend of February 17/18.
In the last decade, the team's records in the competitions couldn't have been much different with Donegal defeating Armagh last night to claim a first final appearance since before Jim McGuinness and all that in 2010.
On the other hand, Mickey Harte's Tyrone are now gunning for seventh successive success in the curtain-raising competition in Ulster.
"People have their own ideas about the McKenna Cup but I've been pretty strong on this since the start," Bonner said. "From our point of view, if we weren't playing McKenna Cup we'd have to go looking for challenge matches, so it's been brilliant preparation for the National League.
"It's great to be in the final against Tyrone in a few weeks. The McKenna Cup has been useful. Tyrone have taken the McKenna Cup seriously and it's done them no harm."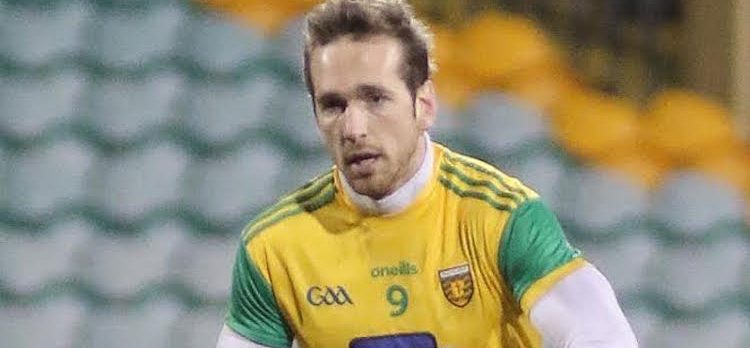 Nathan Mullins from St Vincent's in Dublin has been the find of the Dr McKenna Cup for Declan Bonner
Last night at Celtic Park in Derry – the venue chosen by the Ulster Council after both Ballybofey and Armagh failed morning pitch inspections – Donegal recovered from a four-point deficit to win comfortably in the end.
Eamon McGeown, the Armagh full-forward, enjoyed a fine first half and gave Donegal plenty to think about in the first 35 minutes.
McGeown, at the second attempt after an excellently fielded ball and initial shot that was saved by Donegal goalkeeper Mark Anthony McGinley, tucked home a goal for Armagh on 12 minutes.
That established a lead of 1-3 to 0-2 but from then on, Donegal managed to grasp control, with Patrick McBrearty kicking six first half points.
It was level, 1-6 to 0-9, at half-time but Donegal were in complete control after the break with Stephen McBrearty and Niall O'Donnell both coming off the bench to kick three points apiece.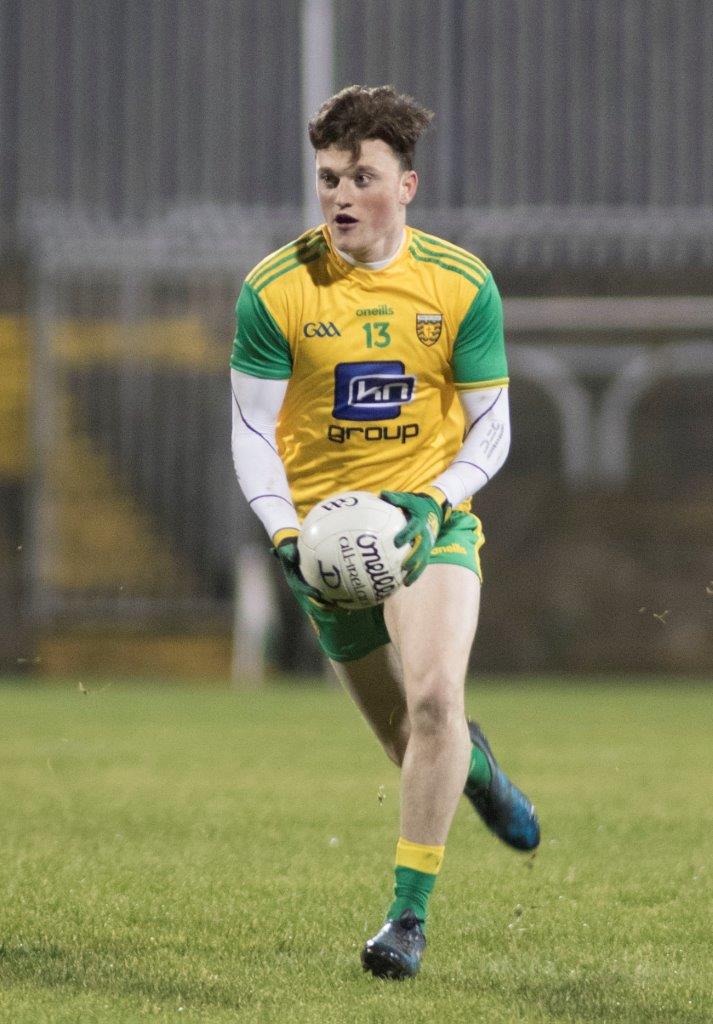 Niall O'Donnell came off the bench to score three points for Donegal in last night's Dr McKenna Cup semi-final win over Armagh at Celtic Park
Nathan Mullins put in a man of the match at midfield, with two points, while Patrick McBrearty's excellent form from last year with club and county continues, with the Kilcar forward scoring eight in all.
"We didn't start that well and struggled a fair bit especially with that early direct ball coming in from Armagh," Bonner added. "But listen, we got in all square at half-time without us playing that well in the first half.
"Patrick kept us in it with his scores but in the second half when we got the intensity levels up a bit we looked dangerous going forward and the defence tighten up.
"Eamon McGeown did cause us some problems but once we dropped Caolan Ward back in there we had a more physical presence. He did well when he went back in there against a difficult ball to handle.
"The long, diagonal ball into the square might've gone out of the game a bit in recent years with the running game but today you saw it can be a dangerous option.
"It's something we have to be mindful of but as I said in the second half I thought our attacking play was good. We hadn't enough width in the first half but we got width in the second half and Niall O'Donnell and Stephen McBrearty came off the bench in the second half and contributed well."
Donegal open their Allianz League Division 1 campaign this day week away to Kerry in Killarney.
Tags: